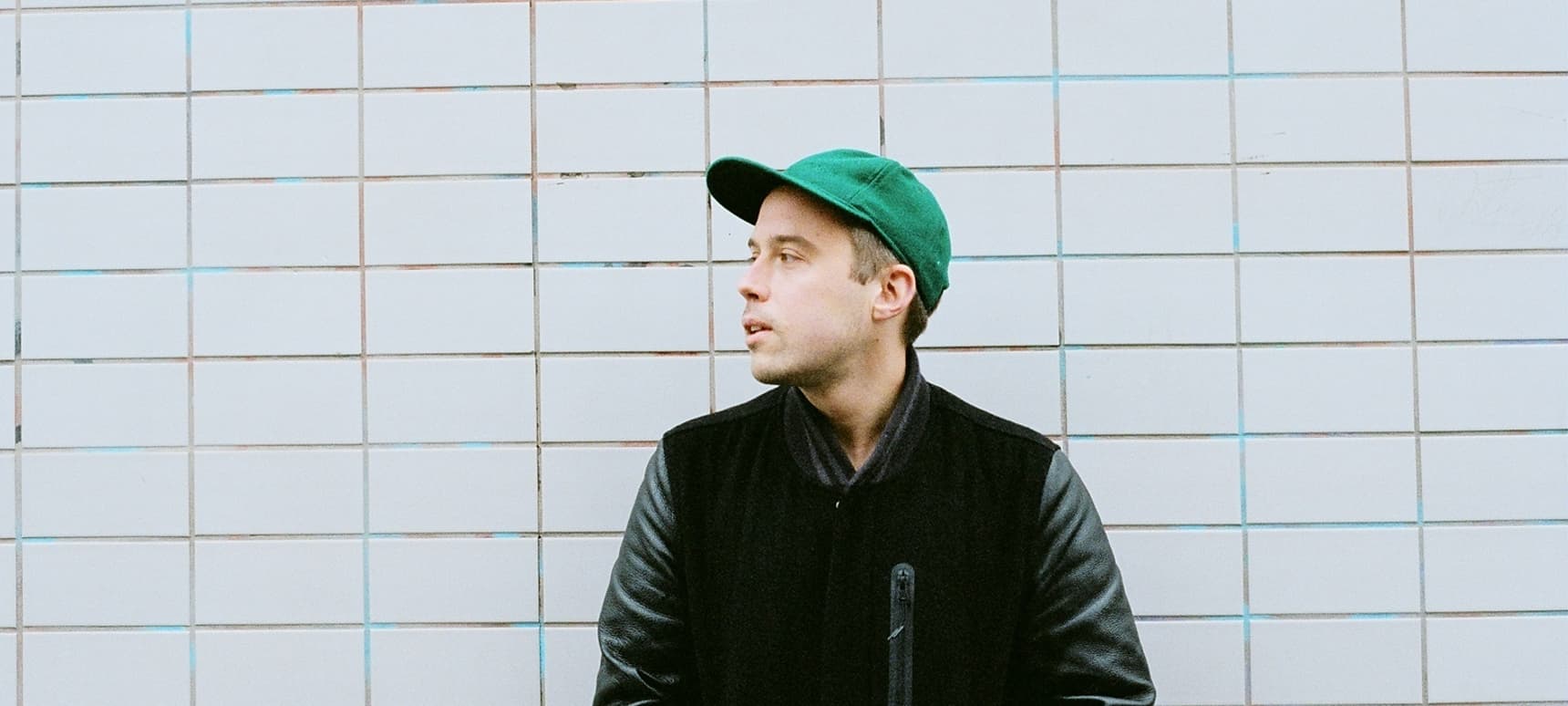 28.04.2016, Words by dummymag
The 10 tracks that define GETME!, according to Lixo
GETME! is a longstanding label, club night and art collective, operated from London by founder Lixo. Devoid of obvious genre pigeonholing, over the past years the club night and label has been a solid outpost for experimental sounds treading in the influences of grime, house, techno, ambient, and world sounds.
Established in 2006, the collective is now tipping an impressive ten years in existence, playing host to releases from a varied selection of artists; ranging from field recording connoisseur Slime through to Tropical Waste's Iydes and heavyweight producers Dam Mantle and Drumtalk, as well as Lixo himself.
Ahead of our label showcase on May 5th, we got Lixo to dig deep in the GETME! crates and share the 10 tracks that best define the imprint since its inception.
Read Lixo's selections below and if you know what's good for you, head down in Miranda, Ace Hotel London next week.
Lixo: "This is taken from the first GM release we did, still sounds fresh and pretty undefinable genre wise. Was great working with Ferry Gouw and Tom / Dam Mantle who now produces under the great General Ludd moniker. It was a massive learning curve putting out the record and in many ways still is!"
Slime Crown
Lixo: "Will (Slime) is a really talented multi instrumentalist and we were lucky enough to put out his second EP, 'Increases II'. He has a really distinct style and doesn't really adhere to trends, or what's trendy at the moment. I think the release was somewhat unexpected, as it's not dance orientated but I definitely didn't want the label to be pigeonholed as only putting out specific genres. Our mate Cieron who started T Shirt Party did the video, its really striking and representative of his distinct aesthetic, which a lot of people have subsequently copied."
Kit Grill Velodrome
Lixo: "I love the video for this. We operate on a very small budget but, as is often the case, you can get great results form strong simplistic ideas that are well executed. It feels representative of the repetition in the arpeggiated melody that runs through Kit's music and obviously references Velodrome in a direct sense, whilst being symbolic of the trance like narrative found in dance music. It's rare for someone to put out an LP so early in their career, but with Kit it felt like a really strong body of work that was necessary."
Nicky Otter Sketch Original Slow
Lixo: "Nicky's music doesn't really fit in an obvious bracket. This is the b-side of his first release but he already has a distinct style that fits really well on GETME! I really like his vocals on this track – it doesn't head in the direction you expect and is all the better for it."
Iydes Maalen
Lixo: "Joe / Iydes is an archaeologist, which in itself is pretty amazing. He is really trying to craft a unique sound which is synonymous with the programming of his club night, Tropical Waste. I like the way you get glimpses of melody broken up within the chaotic drums. Again it's not traditional structure wise and in being so, keeps you listening."
Slime Lean Over
Lixo: "Another Slime track. It's a really great EP and this was the first track to be taken from it. I love the saxophone in this – it's often seen as naff but when used well it can be amazing. There are a load of field recordings within the track and a lot of information to get your head around. I like the sense of melancholy that runs through his music and the way he explores electronic music from an instrumentalist viewpoint."
Becoming Real Paramnesia
Lixo: "This was part of a split single Becoming Real did with Dam Mantle. He has a real outsider take on music and I feel like he approaches his production form a unique point of view. I think he was avant garde in making quite left field grime, working with the likes of Trim. He now lives in Berlin and is working on some interesting new projects."
Pale feat. Joshua Idehen Playing Truant
Lixo: "Joshua Idehen has a unique approach to his vocals and doesn't really sit in either spoken word or rap. He is originally from Africa and now lives in London and I think this sets him apart in that he isn't coming at it from a particular scene. Pale's (now High Lucia) production is really impressive on this and it was cool to work with Cieron on the video. We have a forthcoming release which features Joshua Idehen, more information on that soonish!"
Drumtalk Super Vega
Lixo: "This is probably our most club friendly release so far. It's The B side to SNB and comes with some heavyweight production, touching on house, kuduro and UK funky. Let's pray for that UK funky revival off the back of Drake's Crazy Cousin sample antics."
Graphics There's a Way Back
Lixo: "I think Graphics was only 18 when he made this. It's our second release and once again, doesn't really fit in a particular genre, but definitely shares the tone that runs through all the stuff we have put out. There's also a great Dam Mantle remix of the track."
Lixo plays at Dummy Presents: GETME! on May 5th at Miranda, Ace Hotel London (free with RSVP).