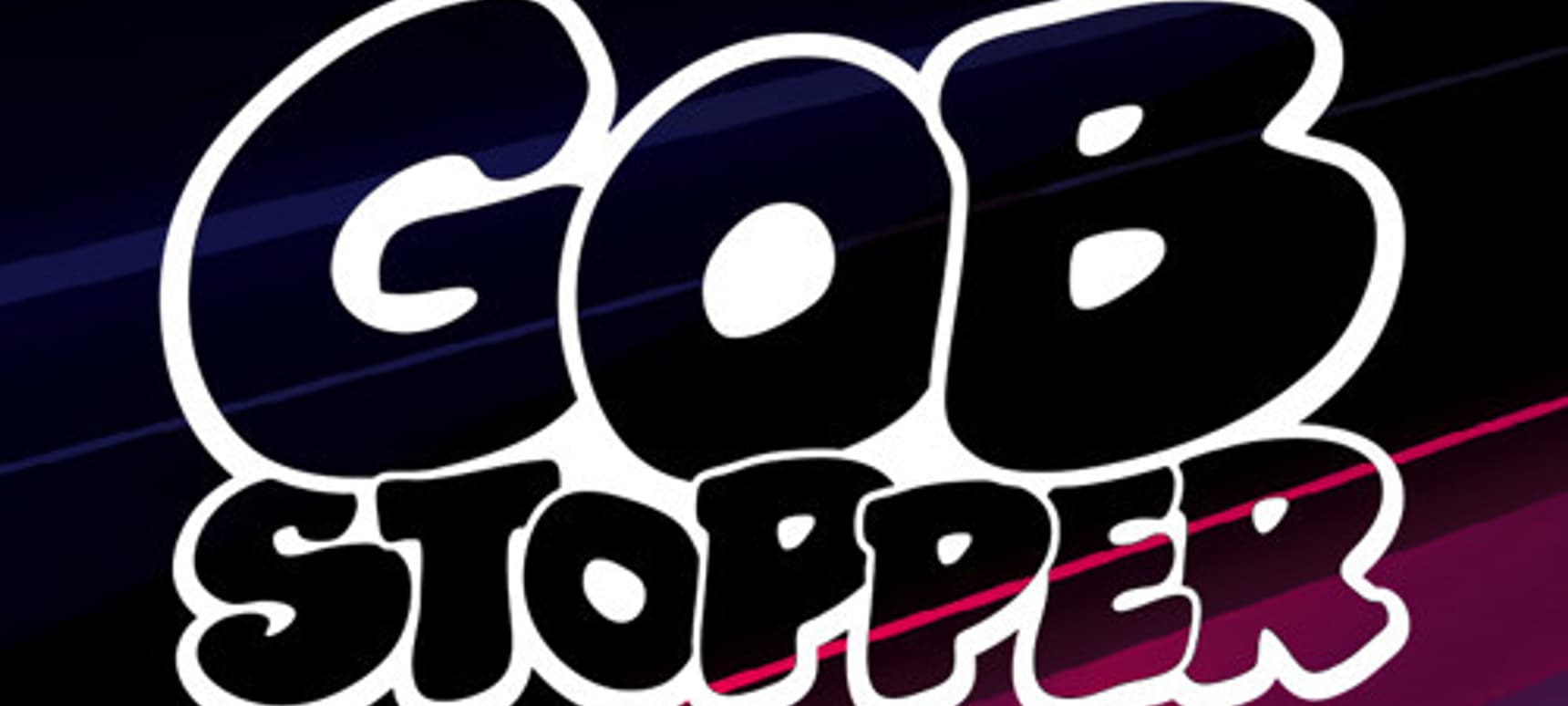 01.10.2015, Words by dummymag
The 10 tracks that define Gobstopper, according to Mr. Mitch
What do you think of when you think of grime? My first mental image is the low-budget, cash-flashing video to Skepta's Over The Top (filmed at a Krispy Kreme car-park in Enfield, if the comments are correct) but maybe to the younger wave of grime fans, it's standing outside Lewisham McDonalds. Either way, I think we all know that when you dig a bit deeper, grime isn't 100% rowdiness these days: a stellar example at the forefront of this being Mr. Mitch and his label, Gobstopper.
When Iain McQuaid coined the Gobstopper head and Boxed affiliates sound as 'heartbreak grime' on Don't Watch That last year, he kinda nailed it. Mr. Mitch mentioned to Dummy in 2012 that, "everything he makes is grime", meaning that maybe emotional grime isn't always the sphere he'd like to be tagged as – but it's definitely how he's made his name. Founded and operated by Mr. Mitch himself, Gobstopper was a platform to channel his sound, kicking off proceedings in 2010 with the 'Fright Night' EP. Never faltering, the last five years has seen a steady schedule of releases from the likes of Strict Face, Loom and Iglew, amongst others. As the list of defining tracks from Mr. Mitch suggests, the label can be fun too: leaning on under-represented and experimental strands of grime like Mattwizard's funk infected mutations and Tarquin's energy-dripping club cuts, such as Kid U.
Marking their five year anniversary, Gobstopper are releasing reissues of two of the label's most defining releases to date: Bloom's 'Quartz' – which features a remix from US producer Rabit – along with Mr. Mitch's 'The Man Waits' – complete with remixes from Logos, Iglew and Gage – the latter premiered on Dummy earlier this week. Gobstopper add: "A testament to the legacy of both, these reissues finally give a physical reference point to two records that helped established Gobstopper as one of instrumental grime's most important label hubs."
Check our Mr. Mitch's definitive Gobstopper tracks from the past five years below.
Here's to five more years.
01. Mr. Mitch Fright Night (SRC Remix)
Mr. Mitch: "This release was the whole reason Gobstopper started. I started a remix competition on Grime Forum and loads of different producers entered. I picked the ones that did the most for me but my favourite of the bunch has to be the SRC remix. I still play that now."
02. Bloom Quartz
Mr. Mitch: "I signed this on first listen. I'd been speaking to Bloom previously as he'd had a release on Rwina with stuff that was a bit more R&B influenced. When he uploaded this on Soundcloud I just had to ask him for it straight away. People went crazy for it, so I'm glad we're finally getting it on wax along with the VIP and Rabit remix."
03. Moony I'm A UK G
Mr. Mitch: "Moony was one the producers who's music I really wanted to release when I started Gobstopper. He hadn't had any releases outside of his Bandcamp at the time and I really wanted people to know who he was."
04. Loom Rain Falls Hard Here
Mr. Mitch: "Loom is a master of emotion and this grabbed me straight away. The next EP we've got from him is even better and I'm really excited to share it with everyone."
05. Dark0 Black Rose
Mr. Mitch: "From the moment Dark0 first sent me tunes I knew I wanted to do an EP with him. I'm a big fan of colour within music and his productions have the rare ability to be colourful and dark at the same time."
06. Mr. Mitch The Lion, The Bitch and The Bordeaux
Mr. Mitch: "Taken from 'The Room Where I Belong' EP in 2014, this release kickstarted what turned out to be a defining year for the label, as it was the first time people started to take notice of what we were doing. The video for this has some real personal meanings for me."
07. Strict Face Fountains
Mr. Mitch: "The second release of 2014 and one of my favourites, although it's probably one of the most underrated. I still get lost in this one."
08. Mattwizard Mathematical
Mr. Mitch: "Mattwizard represented another strand of grime that still isn't being explored much. He manages to blend a level of funk into his music that feels really authentic. I'd been playing a tune of his called Candyland for two years prior to signing this, but this was a step up."
09. Iglew Sleep Lighter
Mr. Mitch: "The title track from Iglew's 'Urban Myth' EP is often the one that gets talked about the most but there's a lot to be said for the way this track builds up. It has an ability to sneak up on you. It sounds abstract and deconstructed at first but then you realise that you're fully in the rhythm of the song."
10. Tarquin Kid U
Mr. Mitch: "With this release I wanted people to realise that Gobstopper are up for releasing music that is fun – it's not all melancholy. Tarquin's songs have a great energy to them."
Mr. Mitch's EP 'The Man Waits' is out on Gobstopper and features remixes from Gage, Iglew and Logos (buy).