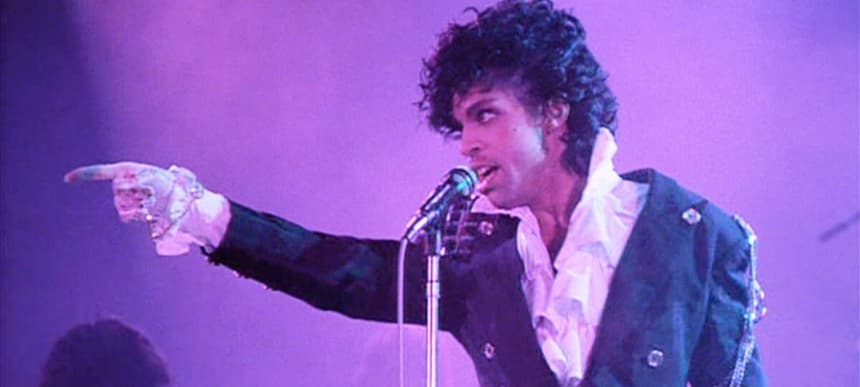 26.04.2016, Words by dummymag
The 11 best stand-out Prince tracks, according to Kim and Pia
There's not much we can say about Prince that hasn't already been said since his passing, so in memory of one of pop music's most prolific performers, we asked two super fans to share some of their all-time favourites. The natural choice was Kim & Pia of NTS Radio fame, who have been playing his tracks on their program since its inception. Ranging from Prince's production on Tevin Campbell's Round And Round through to the emotional charged feels of Purple Rain, the pair's selections are the perfect showcase of their undying Prince fandom.
In their own words:
"We're both unashamedly Prince fans on every level and from day one of The Kim and Pia Show he's had extensive airtime. He is the soundtrack to our musical friendship. The Diamond and Pearl of NTS."
Read the duo's selections below and listen to more Prince on our YouTube playlist here.
Prince Purple Music
Kim & Pia: "10 minuets of unreleased Prince heaven. We're high."
Prince Beautiful Ones
Kim & Pia: "If you can relate to this tune, we feel you. This song lays it down, reaches out and open's itself up pure and honest. "Do you want him, or do you want me? Cos I want you." Worth seeking out the Mariah Carey & Dru Hill version."
Prince Take Me With You
Kim & Pia: "A duet with Apollonia from the 'Purple Rain' album. The scene this track accompanies in the film says it all. Hedonistic."
Prince 7
Kim & Pia: "'90s Prince. There's not a lot this track does not have to offer. It's possibly one of our favourites!"
Prince You Got The Look
Kim & Pia: "In this track, Prince embraces sexy and allows the listener to be proud of their sexuality. It's liberating."
Prince Sexy MF
Kim & Pia: "An absolute club classic, this music video is EVERYTHING."
Prince Mountain
Kim & Pia: "From the soundtrack to Under The Cherry Moon we find this gem. Prince was again delivering on every level."
Tevin Campbell Round And Round
Kim & Pia: "From the Graffiti Bridge soundtrack, a young Tevin Campbell performs Round and Round – written and produced by Prince."
Prince Willing And Able
Kim & Pia: "One of our favourites from Prince's thirteenth studio album, 'Diamonds and Pearls'. This is Prince delivering a funky gospel delight. Preach!"
Prince Forever In My Life
Kim & Pia: "Live extended version and the ultimate love song."
Prince Purple Rain
Kim & Pia: "This is the video to the live recording of Purple Rain. It features a verse that didn't make the album cut. Simply genius."
Want more? Check out some of our favourite Prince performances on YouTube here.