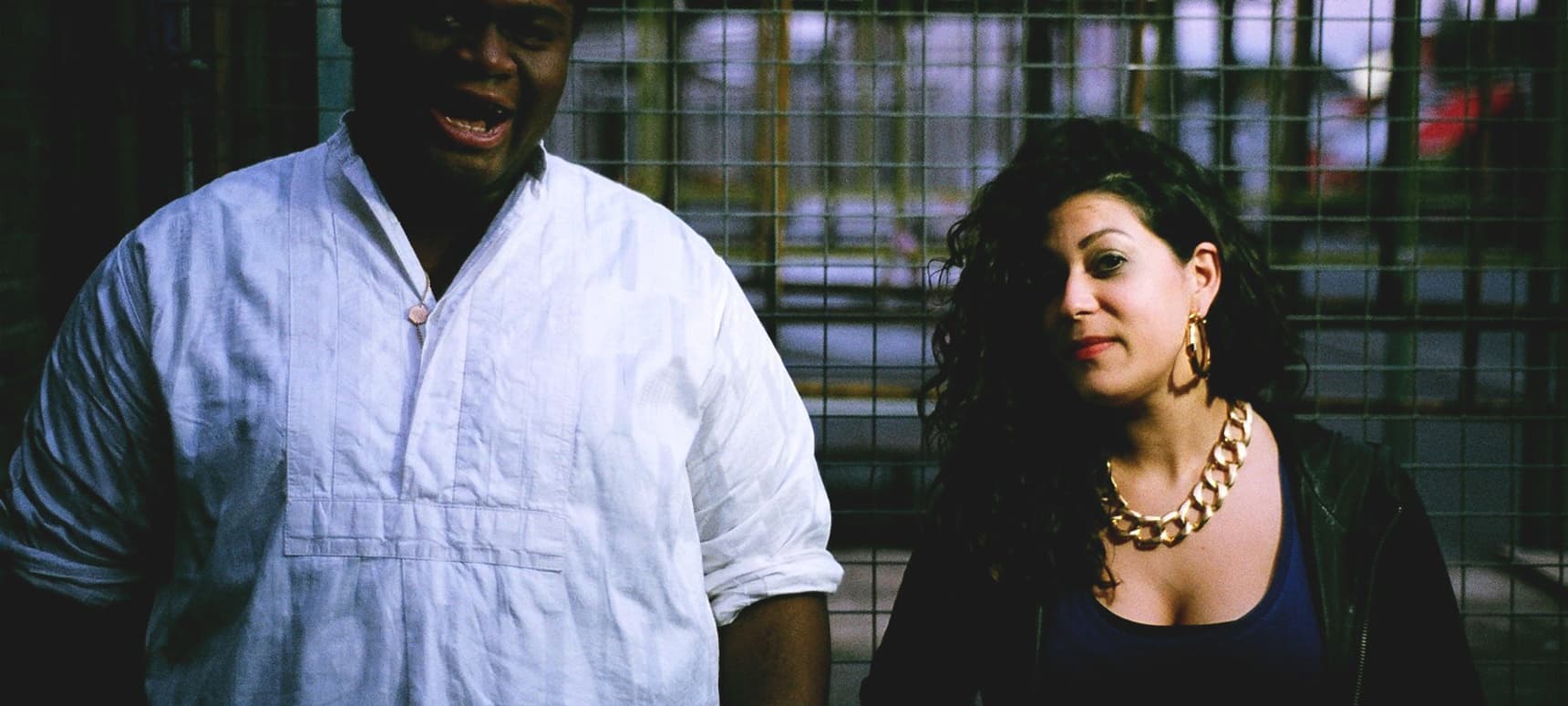 15.12.2015, Words by dummymag
The 10 best dancehall riddims of 2015, according to Hipsters Don't Dance
Following on from a set at Dummy Presents last month, extended family of Manchester based label and clubnight Swing Ting, DJ duo Hipsters Don't Dance, share the fruits of a plentiful year in dancehall riddims.
In their own words: "2015 was a good year for dancehall in our opinion. Here are – in no particular order – our top riddims of the year based on what we played most on radio, in our club sets, and what we heard on the road."
Read the selections below or listen to the riddim megamix via our YouTube playlist.
Liquor Riddim x Good Good Productions
Hipsters Don't Dance: "Without a doubt Good Good's Liquor Riddim is one of the biggest riddims of the year, from Beenie Man's singalong Jamaica to Mavado's My League the various cuts on the riddim were heard in the dance and on the road this summer. Alkaline and I-Octane also had stand out cuts and Kartel even managed to contribute his cut Party while behind bars."
Success & Strive Riddim x Fresh Ear Productions
Hipsters Don't Dance: "It's rare in dancehall that a clean version is better than the dirty (raw) but that was the case of Alkaline's cut on this riddim. Other great cuts include the Konshens religious anthem This Life and Mr Vegas' 900th dance song Hot Rice. The UK's own Myssa More also had a very strong cut on this riddim called How We Do It."
Cute Bubble Riddim x Misik Muzik
Hipsters Don't Dance: "Cute Bubble riddim showcased some of dancehall's leading ladies Tifa, Cecile, Vanessa Bling, Lisa Hyper, and Stacious alongside newcomers Tiffy Malvo, Kim Kelly, Lauren, Raine Seville, Marcy Chin and J Capri. J Capri's cut on the riddim Luv It is probably one of the most played cuts, and was another addition to the rising stars' string of hits. The dancehall world was devastated when J Capri passed away a few weeks ago following a tragic car accident. Rip J Capri."
On The Corner Riddim x Ghetto Youths International
Hipsters Don't Dance: "Produced by Damien Marley, this riddim featured many of the stars in the very successful "Reggae Revival' scene. Kabaka Pyramid's Well Done captured the state of what was going on in Jamaican politics. Wayne Marshall's R.E.M interpolation On the Corner and Chronixx, one of the artists of the year, Ghetto People were other highlights."
Fix Up Riddim x ZJ Liquid
Hipsters Don't Dance: "Fix Up Riddim was released in February this year, Kartel, Mavado, Demarco, Agent Sasco and I-Octane all feature but the top cuts are from Ishawna and Alkaline. Both of these artists really came into their own and had a string of hits in 2015. Ishawna really owns this riddim on her cut Cheerful Giver and Alkaline's flow over the staccato notes and the way he rolls and almost spits out his r's on Fled Them Ago Fled is amazing."
Set Good Riddim x GBM
Hipsters Don't Dance: "The one riddim that was partly soca, partly dancehall but full of pop credentials was produced by the talented GBM. Destra's Dip and Ride might be one of those songs that explode on the international scene at any moment (a bit like Cheerleader which was originally released in 2012). Sultry and sexy but full of that low end that will keep you whining all year."
Jelly Wata Riddim x DJ Frass
Hipsters Don't Dance: "We played this DJ Frass riddim a lot in our radio and club sets this year. It's a feel good riddim and the bells almost have a festive feel about them, despite the riddim being released in March. With strong cuts from Alkaline, Kranium, I-Octane and Beenie Man but our favourite has to be Mavado's almost melancholy Boy Like Me."
Lets Rock This Riddm x ZJ Chrome
Hipsters Don't Dance: "You can't always get great names for riddims, not all of them can be winners. Luckily ZJ Chrome gathered a stellar cast of artists for this riddim. Kicked off by Vybz Kartel, another banner year for him, Stop Follow Me Up is his address to dancehall. Then Mavado's Shadow and Tifa's Ratings both ran our radio shows and dances."
Blacklight Riddim x Dre Skull
Hipsters Don't Dance: "Shakira's loss is dancehall's gain. The riddim which was intended for the pint size Colombian pop star ended up as another smash for Mixpak's Dre Skull. Konshens cut Gal Ting was the biggest, Mixpak even wrangled in Nigeria's leading dancehall artist Patoranking on the remix. QQ and Tifa rounded out the stronger cuts on this riddim."
After Party Riddim x Chimney Records
Hipsters Don't Dance: "Chimney Records followed up one of last year's biggest riddims Happy Hour with After Party. Happy Hour Riddim was released in September last year and went from strength to strength in 2015 so one could argue that Chimney Records had two of this year's biggest riddims. Like Happy Hour, After Party has strong cuts from Beenie Man, Mavado, Popcaan, Alkaline, Demarco, and Tarrus Riley among others and each cut bumps in the club. This weekend we even had a room full of people chanting the words to Popcaan's Inna Yuh Belly!"