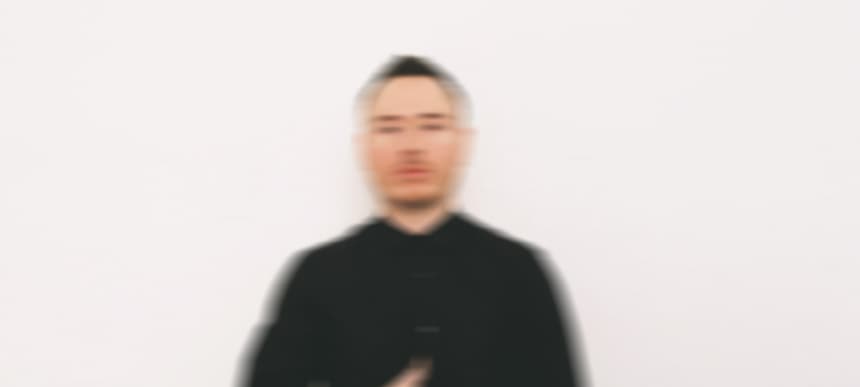 26.02.2014, Words by dummymag
The 10 best UK number one singles, according to Duke Dumont
Having topped the charts after years of hard graft independently with his A*M*E-featuring, MNEK-assisted Need U (100%) last year, house producer Duke Dumont is returning with a new single, the summer festival-primed I Got U featuring Jax Jones.
While we'll have to wait until after its March 16th release date to find out if I Got U will repeat the number one success of Need U (100%), there's no doubt that it's gonna be a big song, so it seemed sensible to find out what other UK chart hits have made an impact on him over the years. Unsurprisingly, the vast majority of these are club tracks, and many of them come from producers who achieved commercial success without making any concessions to their own sound – so, no guilty pleasures here.
Interestingly, many of these come from the era where house music started to appear on Top Of The Pops, which leads us to wonder how Duke Dumont would've handled an appearance on the show had it still been on TV today. There's also a track from The KLF in there – we wonder if Duke has been taking pointers?
1. Donna Summer – I Feel Love
Duke Dumont: "One thing that we can take pride of in the UK is that, while our American contemporaries were burning disco records in baseball stadiums in 1979, we embraced them. The lasting effect of this is evident in the UK Top 40 today, as opposed to the US Billboard Top 100 – within dance music, our cousins in the US went from disco straight to EDM, whereas over here, there was a much more varied and kaleidoscopic multitude of styles that have been successful on a mainstream level. The following list will highlight some of them.
"But back to the song in question. Donna's waiving vocal over the arp synth reminds me of the scene in Amadeus where Salieri describes hearing Mozart for the first time. I Feel Love is in a similar mould, with the vocal weaving in and out of the clunky synth components."
2. Steve "Silk" Hurley – Jack Your Body (Original Mix)
Duke Dumont: "It's no secret that a surefire way to get a number one is to create a hook. But this song doesn't follow the standard verse/chorus protocal, which is the second surefire way to create a number one. Kudos has to go out to the songs that achieve success without following the template."
3. S-Express – Theme From S-Express
Duke Dumont: "A masterclass in sampling – look at the list for yourself! This was the first Italo house record to chart at number one, and it opened the gates for…"
4. Black Box‪ – Ride On Time
Duke Dumont: "By this time in the late '80s, the division, culturally, between the UK and US charts was wider than the Atlantic Ocean. House music was starting to become a regular fixture in UK culture, whereas in the US, it didn't even make a ripple. This song was number one for six weeks, and the biggest selling single of 1989. Perhaps Loleatta Holloway not seeing a penny from this is a bit distasteful, but the music industry is like a sausage: knowing the ingredients and seeing how it's made will make you a bit sick."
5. M/A/R/R/S – Pump Up The Volume
Duke Dumont: "Another sampling masterclass. UK dance music in this era was starting to take its influences from NY hip hop, as well as the likes of Frankie Goes To Hollywood and Trevor Horn. Those references can be heard in this."
6. The KLF – 3 A.M. Eternal
Duke Dumont: "One of the first chart tracks to have a Balearic influence. The likes of Underworld were to supersede this."
7. Adamski – Killer
Duke Dumont: "I preferred Seal before he went all Kiss From A Rose. This song is dramatic and operatic in its delivery – almost like the Bohemian Rhapsody of UK dance music."
8. Rui Da Silva‪ featuring Cassandra – Touch Me
Duke Dumont: "Balearic classic. Jamie xx did a cover of this – 'nuff said."
9. Mr. Oizo‪ – Flat Beat
Duke Dumont: "Probably the strangest number one to date. The Levi's advert helped, obviously. Directing that Levi's advert and putting your own song in it also helps. But I remember this having a cult following among garage DJs within the UK. I doubt Mr. Oizo was even aware of UK garage, but he accidentally created possibly the first dubstep record."
10. Armand Van Helden – You Don't Know Me
Duke Dumont: "I remember seeing this on Top Of The Pops, and, alongside songs like Daft Punk's Da Funk, it stuck out from the dross of the manufactured acts that were in abundance. Duane Harden's vocal over the instrumental is the element that makes this song."
Blasé Boys Club release I Got U (feat. Jax Jones) on March 16th 2014. Watch its video here.