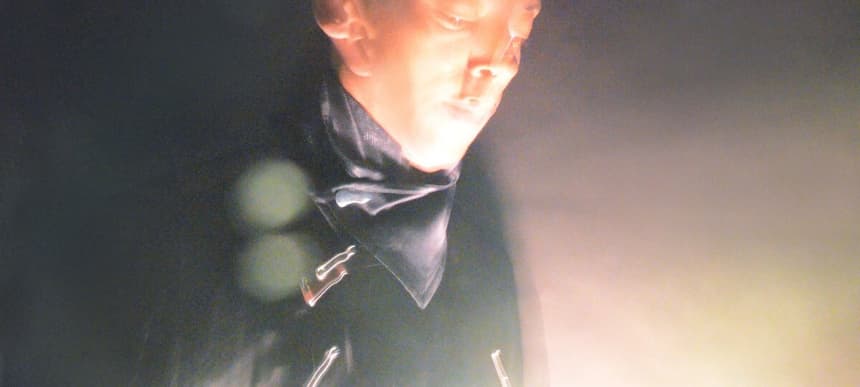 31.12.2015, Words by dummymag
The Best Jeff Mills Tracks, according to your favourite techno DJs
Nina Kraviz, Radio Slave, DJ Deep and more tell us their favourite Jeff Mills cuts...
The role of 'founding forefather' is one that is bandied around all too readily when recounting the birth of techno, yet few artists are truly worthy of the accolade. Jeff Mills, however, is without doubt one of the deserving few. Together with Mike Banks, Mills founded the seminal Underground Resistance collective in the late '80s, championing a tough, relentless and stripped back, yet altogether hypnotic and otherworldly, sound that was far ahead of its time, laying the foundations for modern techno as we see it today.
Aptly nicknamed The Wizard, Mills possesses an enigmatic allure like no other. As forward-thinking today as he was 35 years ago, Mills has long transcended the status of a DJ – he quite literally turned DJing into an artform with his Exhibitionist 2 film. Anointed artist in residence at Paris' Louvre gallery earlier this year, he made his first foray into the world of film, directing, filming and scoring Life To Death And Back – an exploration of the Ancient Egyptian walk through life to death and reincarnation. His obsession with science fiction and space has been well documented throughout his career; his prolific creative output includes concept albums about the planets and scores for silent sci-fi films.
This New Year's Day, he'll be back to doing what he does best – delivering an uncompromising, no holds barred, three-hour DJ set at London's Oval Space. To honour the occasion, we asked some past Oval Space guests to name their all time favourite Jeff Mills tracks.
NINA KRAVIZ
Nina Kraviz: "One of my all time favourite pieces of music. The complex composition, layers of mysterious harmonies and absolutely unique atmosphere that Mills mastered to it's maximum."
RØDHÅD
Rødhåd: "My favorite Jeff Mills track is The Bells. Of course, there are so many to choose from, so many spring to mind. I'm a huge fan of his sci-fi forward-thinking productions which are, for me, the main idea behind techno music. But if I had to pick just one, I would have to go for The Bells. It's classic, it's timeless, it still has the same power and energy every time I play it, and I play it a lot. I liked it as a dancer and I still like to play it for the dancing people. Jeff, thank you for that!"
DIXON
Dixon: "I used to dance to Jeff's music in the early '90s at Tresor in Berlin. Techno, heavy and raw. But with time I started to listen to a different side of techno and house and stopped listening or dancing to Jeff's music. But when the soundtrack featuring Before The Storm came out, it made me rediscover him and other great techno again."
EFDEMIN
Efdemin: "Two tracks by Jeff Mills I've been playing in my sets throughout the years are these: La Force and Solid Sleep. These represent his more ravey side and it's always a lot of fun to watch people – especially the younger crowd – listening and dancing to these jams. Timeless tunes from the Master."
DJ DEEP
DJ Deep: ‪"One (of many) of my favorite Jeff Mills tracks is Condor to Mallorca. It's my favorite track on the 'Waveform Transmission Vol. 3′. ‪It has this unique "suspense" trademark, as well as a mix of percussions and synth line which are very typical of Mr. Mills' work. And I love how the track is sequence. I mean just listen to how the elements come and fade. There is a very special flow to the track."
‪MIKE HUCKABY
Mike Huckaby: ‪"My favourite Jeff Mills record… I'd have to say that would be the 'Purpose Maker' EP, especially In The Bush. It's just a timeless track that works. I was working in a record shop at the time these EPs were coming out on Axis and we were just selling them hand over hand, everyone seemed to agree."
RADIO SLAVE
Radio Slave: "Within the vast and otherworldly universe of Jeff Mills, the brightest star has to be The Bells."