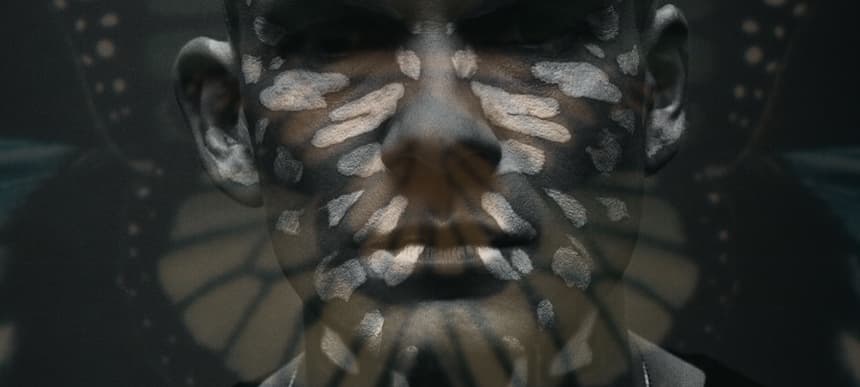 12.11.2015, Words by Sean Murray
10 things that inspired Brolin's 'The Delta'
Click any of the images above to launch the gallery.
Commitment is keeping a disguise throughout the entirety of your career. But, standing with your face covered in front of photographers and screens isn't enough: you need a backstory, some myth, or plenty of smoke to give the illusion its potency. Music has its history of veiled artists: MF DOOM, The Knife, SBTRKT, Zomby – all of whom have one of the qualities mentioned above to give substance to the allure of the enigma. And, in the case of Zomby, as Oscar Wilde once said, "Give him a mask, and he will tell you the truth."
Another artist who has followed this lineage is London-based producer Brolin, who recently released his debut album 'The Delta'. Since 2012, Brolin has been sharing his music online with the an obscure bio ("I am a bedroom producer, self-taught, self-analysing, into beats, space and melody") on his Soundcloud at first providing the only concrete knowledge he wanted us to know about him. Further tracks between NYC and 'The Delta's lead single Night Driving tenuously created a link between cities and urban spaces, but it has all been too one-dimensional to establish a fantasy behind spectral debut.
To find out a little more about the elusive producer, we asked Brolin to outline ten factors that inspired 'The Delta'. Our instructions were simple: send us photos, crisp packets, audio clips, words – anything that will give us an insight into what made him tick during the recording sessions. Perhaps the most endearing discovery from the list is that Brolin worked as a foster owner for an animal rescue centre based in his hometown of Leeds (it has long been assumed that Brolin is from London, where he currently resides). Musically, Brolin states his heroes as Minor Threat and Ian MacKaye and Massive Attack, while he also tips his hat to the many multi-cultural spots in his adopted home, especially the sights and sounds of Soho where he would people watch.
Check out the influences listed in the gallery above.
Brolin's debut album 'The Delta' is out now through Megastomo (buy).