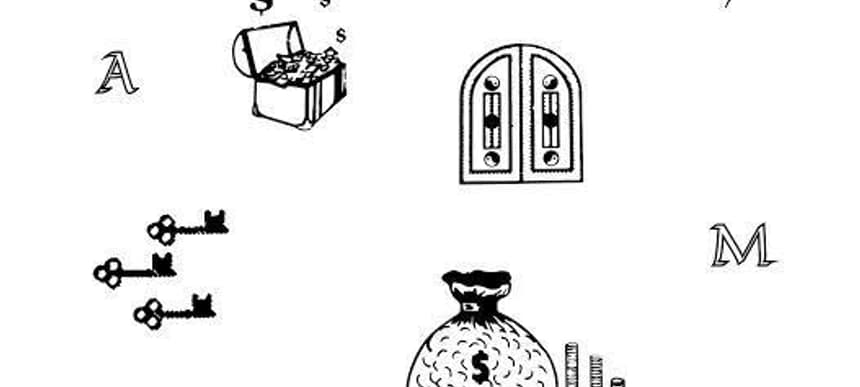 15.07.2014, Words by dummymag
Album of the Week: ATM - 'Xerox'
It was only June of last year that Vancouver's 1080p label put out their debut release, but they've barely paused from firing out the cassettes since. It's been noted before on these pages, but there's a neat conceit at 1080p's centre: that the grainy fuzz-grooves focused on are as far removed as you like from the hi-def glare the name implies. There's playfulness to be found in this, though, and rather than the stony-faced vibe that the rough realms of "messy techno" and polyester-melted house can give off, showing that in amongst all the filtered drumbeats and screwed-up vocals, 1080p's output has the ability to feel loose-limbed and fun. For evidence, look to the garish pink bong, complete with pokey breasts, adorning the artwork for Bobby Draino and Sophie Sweetland's 'Chrome Split'. Or to the Hype Williams-like half-pop of Beat Detective's equally titillating 'ASSCOP', with tracks called things like Sample Party or Illusion of a Band.
In its short lifespan, 1080p has become an international as well as an internet affair: as well as focus on their local scene in Vancouver, they've shared tapes from artists based everywhere from Brooklyn to Melbourne to Middlesbrough. The label's proliferation and curation means that they're at the point where a pair of artists who've already released with the label can gather for a joint release, which brings us to ATM's 'Xerox', where M/M's self-described "fucked ambient techno" meets with the buried bedroom house of North Yorkshire's Perfume Advert. Gathering a loose backdrop of language hinting at late-capital debris and sleazy wealth ("ATM", "Xerox", "Offshore"), in some ways this collection doesn't do much more than distil the talents of the individual artists into a tangible whole. What closer listening reveals is that 'Xerox' numbers among the most rounded and rewarding album-length releases among 1080p's 20 or so tapes so far.
Perfume Advert's 'Tulpa' was put together as Middlesbrough was hit by last year's heady July heatwave, with upfront clumping beats breaking through all the hiss, but only able to settle into its groove at a languid 110 BPM. Again, it's the surprisingly soulfulness of the house-y beats that burst through here that ties the knots on 'Xerox', but to compare to 'Tulpa', M/M's presence goes a long in way in providing the fissures and fine brushstrokes adding appealing detail. Opener Colour Block is a good example: it took many listens to identify the snatches of opera and crooning balladry sounding out from a transistor radio. As is so often the case, the layers of manipulated and plundered vocals swirling out of Failed Interaction and Air Traffic give these stuck-in-the-mud house trax so much more to get lost in. M/M's drifting melodies fall in throughout, with the ATM collaboration reaches blissful heights on Corridor, which would be hard to criticise if you were told it was an unheard Selected Ambient Work.
Collaborations have played an important part for 1080p before, but by providing a platform for Perfume Advert and M/M to expand on their previous offerings across a joint release, the ATM project feels like an important touchpoint as the Vancouver imprint develops. Circling the edges of house and the club 'floor like vultures eying up a carcass, 'Xerox' is at its best as an immersed hood-up, headphones-in experience – the kind through which "fucked ambient" abstractions excel.
7/10
1080p released 'Xerox' on July 15th 2014 (buy).