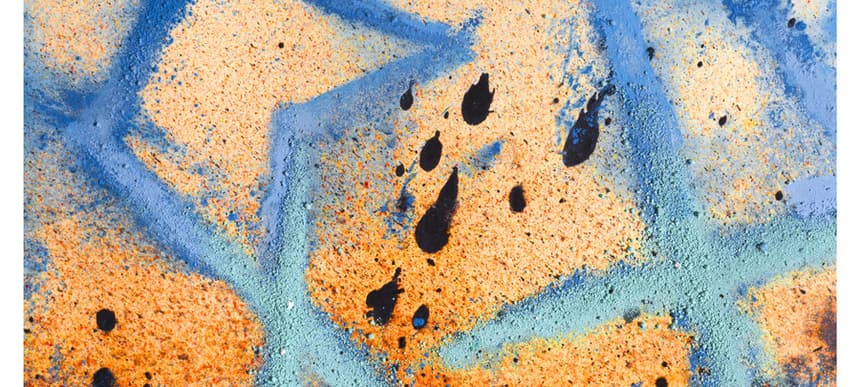 16.09.2014, Words by dummymag
Album of the Week: Call Super - 'Suzi Ecto'
There is a care and meticulousness in the way that Call Super approaches making music. In previous interviews, he's spoken of wanting to produce something which is marked with a clear sense of identity, and the format of the long player is probably the best way to do just that. Still, you could be forgiven a sense of apprehension in approaching his debut album: with the relentless, booming kickdrums that provide the foundation for his preceding singles, it's difficult not to be reminded of the many album debuts by club producers which have been a disappointment, an unfortunate mishmash of dancefloor material alongside downtempo album filler.
Call Super sidesteps these issues on 'Suzi Ecto'. There are few tracks on the album that would likely be picked up by club DJs, and by approaching the album in this way, he brings a cohesiveness to the record that'd otherwise be impossible. All of its tracks operate on the fringes of house and techno, with Call Super drawing on these elements while always remaining distinctly part of this record. Hoax Eye is the track most likely to find its way rumbling out of a club rig, but it feels incongruous to consider it in these terms: despite the four-to-the-floor rhythm guiding it, its textural washes and idiosyncratic percussion are more in tune with the spaced out vocals, tapped bongo rhythms, and comforting, resonating bass of Raindance, the track which follows it.
In a cryptic statement that accompanied the announcement of the album's release, Call Super draws on the image of "veins, organs, and mind". These organic, earthly qualities run throughout the album: although it has its roots in synthesizers and hard drives, 'Suzi Ecto' feels like it's living and breathing. When live oboe and clarinet feature on the album, as they do on Sulu Sekou, they help to cultivate the distinctive otherworldliness that the record occupies. The crackling, rumbling Fold Again At Last is another prime example: it uses fuzzes and bleeps of analogue hardware to create something that seems so natural in the hypnotic rhythm which is produced. The world that Call Super creates on 'Suzi Ecto' has a subtle ebb and flow – there are no huge peaks or troughs to speak of – and it's remarkably engaging throughout.
8/10
Houndstooth released 'Suzi Ecto' on September 15th 2014 (buy).