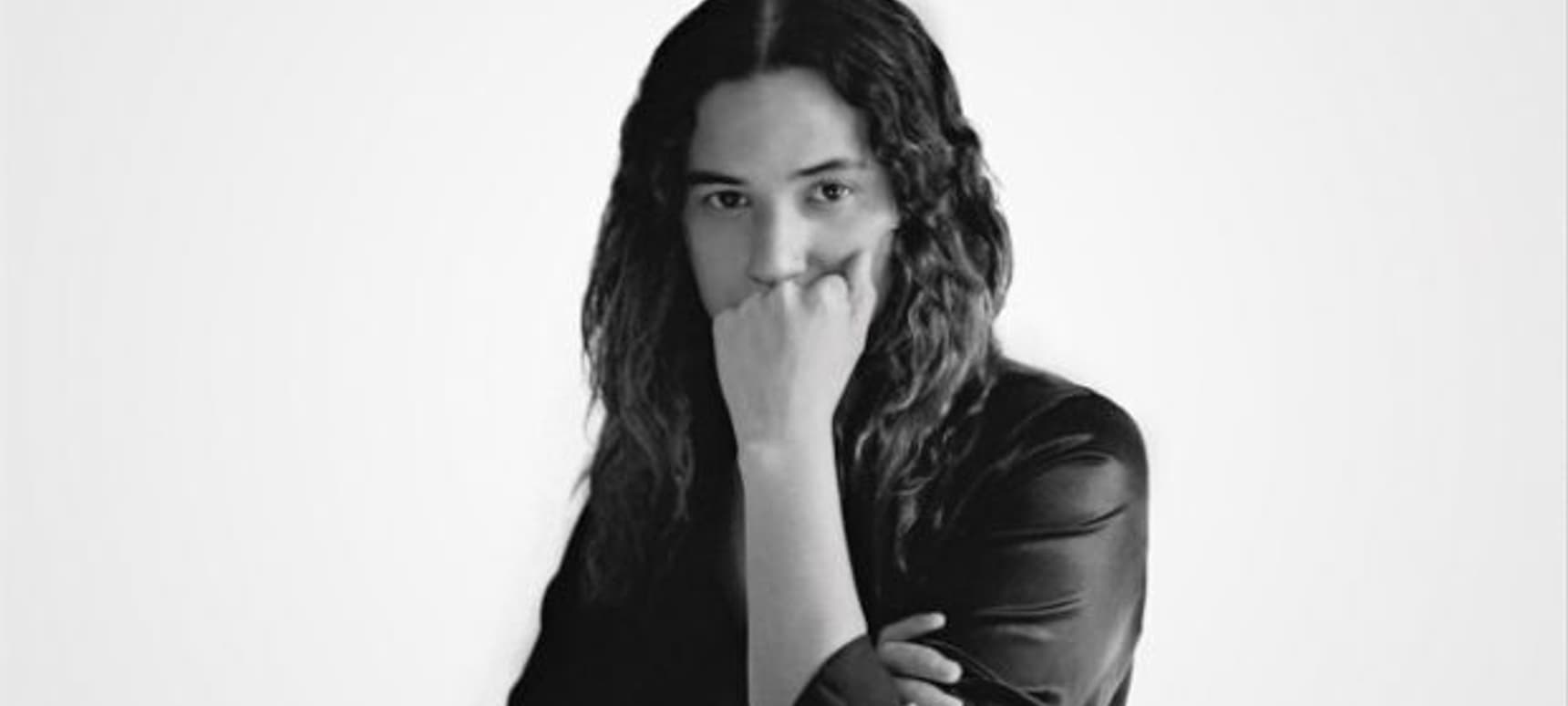 11.09.2015, Words by Sean Murray
Album of the Week: Empress Of - Me
Lorely Rodriguez's approach to her first full-length has been a studious one. Lasting almost seven years the former student of production and audio engineering at Berklee College of Music, Boston, moved to New York in 2011 and began working on 'Colorminutes', the first project under the moniker Empress Of. Her synesthetic exploration arrived in 2012, then followed by the aqueous 'Systems' EP, both presenting an appetite for hazy experimental dream-pop. Now four years on, Empress Of ditches the gauzes and trades with unfiltered and snappy electronic-pop that four years ago would have been classified as "post-internet", with a streamlined aesthetic and relative simplicity that indicates how refined Empress Of's sensibilities have become.
On, 'Me' Empress Of embraces an immediate and cogent idea after shaking off an identity and soundscape that probably offered certain limitations. Rodriguez knows how to work her range: her previous work revealed an impressive mezzo-soprano, and she can scale her register seamlessly. Without enhancement, her celestial voice is an instrument in its own right, harmonising with itself and bass throbs, while her beats converge with syncopated drums. Reference points have ranged from Grimes and MØ, and Empress Of has been canonised alongside Bjork and Kate Bush too. Of those comparisons, Rodriguez is perhaps more aligned with Claire Boucher's knack for an outre pop hook than the melodrama of Bush or Bjork's conceptions.
Most of 'Me's songs are built on top of a sturdy foundation of 808s and textures of warm synths, with a slight underlay of menace. Written alone in a Mexican village that the local government call a pueblo magico, there is a mystical charm and atmosphere about 'Me' though it is never portentous. Kitty Kat's target is the men who catcalled her in Mexico, and she confronts the male gaze with a jackhammering beat and a disquieting arpeggio that interplays with a chorus plea of empowerment. On Water Water, she uses a simile to target college kids who trivialise their education like people privilege water, while, on Standard, she admits she has been living with a "hunger that feeds the fire." Lyrically, she pits the elemental powers against each other, and their friction reoccurs throughout 'Me'. Fire is the element that arises most, echoing the energy throughout but with a warning: fire can be useful in the right balance, but volatile when it is left unchecked.
There's much experimentation on these tracks, but they never stray into the leftfield territory that Empress Of could explore. That said, she doesn't (and shouldn't) apologise for moving to a dance-heavy sound. 'Me' outlays a linear pulse that never abates and Rodriguez's execution is as lucid as it is relentless. It works because she places herself firmly in a liminal sphere and manoeuvres between the two spaces comfortably when a song suits a particular mood. On Everything Is You, Rodriguez coos with an airy falsetto and the album's sonic genesis comes into play. The attention is on Rodriguez's vocals – which front and centre, provide the album's most tender and lyrically tentative moment. Rodriguez plays a convincing star on How Do You Do It, a Balearic stomper that echoes the early blissed-out melodies of John Talabot fused with the marks of mainstream bounce. The track's flirtation with the mainstream is exemplary of the album's restraint; its energy has a commercial spirit but it does not become overbearing or ostentatious.
There is, of course, a concise nature to the release's ambition that keeps 'Me' rooted on the ground. 35 minutes proves enough time to consolidate, execute and leave an impression on the listener – which all good debuts should do. 'Me' works as a one-dimensional album, content with the same shade of brassy sounds while presenting a formula that looks focused, cohesive, and assured. There's plenty of space for Rodriguez to expand into something more maximal or outlandish, but 'Me' is so evidently impressionable that it is hard to come away feeling unsatisfied.
8/10
'Me' is out now via XL Recordings (buy).