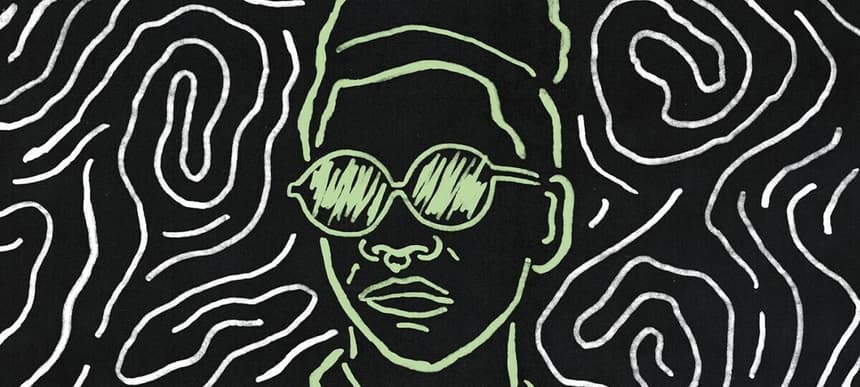 20.05.2015, Words by dummymag
Album of the Week: Shamir - 'Ratchet'
If you hadn't caught his 'Northtown' EP, chances are that last year's earworm On The Regular would have been the track that pushed Shamir Bailey into the spotlight. Screaming attitude and playfulness, it was an unpredicted twist in the 20-year old's growing ascent. Any suggestions that the track was an anomaly of his music were quickly foiled by follow-up Call It Off, which proved Shamir to be a musical chameleon, able to change colour and sound befitting his chosen mood. Introvert was my name, but for some reason everyone liked me, and I just couldn't handle the attention I gained, he said with lament on I'll Never Be Able To Love. All that the shy and precocious Shamir needed now was an audience for his bright pop music, and with an infectious banger like On The Regular, the Las Vegas singer-songwriter probably got more than he bargained for.
Debut album 'Ratchet' arrives riding a wave of hype that has seen an expectant audience looking for more bangers. There's only a year between the release of 'Northtown' and 'Ratchet', and hearing the latter shows no hint at the introspectiveness of its predecessor. And here's the skinny: 'Ratchet' explores pop's sensibilities by hiding the coyness and paying off on the house-indebted promises of his earlier work. With producer Nick Sylvester's guidance, Shamir channels a patchwork of mutant pop and four-on-the-floor funk, referencing the early years of Detroit and New York house like a true disciple. Make A Scene is an exuberant clarion call to fellow adolescents with lyrics focused on shirking the responsibilities of adulthood, set to whirring synths and rubbery breakdowns. The slinky opener Vegas has a hidden swagger that closes the door on Shamir's suburban views on neon lights and sin in the city. Aided by a gurgling alter-ego vocal, Hot Mess is an infectious slice of freak-funk dance primed for the dancefloor, while the diva-esque Head In The Clouds concludes 'Ratchet' with a blow-out of beaming ray-gun synth shots and party house metronomics.
In terms of division and merit, the lyrical naivety and tentativeness heard across 'Northtown' has largely disappeared on 'Ratchet'. Shamir sounds more self-assured with his pop-positivity, though that isn't to say that 'Ratchet' doesn't feature no moments of vulnerability. Demon is a tender reflection of a previous romance: If I'm a demon then you're the beast that made me, he sings, with a tone of sorrow and acceptance rather than bitterness. Darker is the real highlight of the album, with moody bass and strings setting the scene for Shamir to perform a ballad in a deserted landscape that recalls The Purple One's dramatic moments. Shamir has admitted Prince as a clear influence on his music, and like him, Shamir likes to play with genre and definitions of masculinity – the parallels between the two's androgynous, versatile vocals, their colourful personalities and gender-fluidity are self-evident, and that's what make them and their music so appealing.
Admittedly, nothing quite matches On The Regular and Call It Off high-octane pulse, but this doesn't do any harm to 'Ratchet' in the slightest. Shamir is bold enough to define his sound himself, and not playing to the crowd is worthy of praise enough. Avoiding classification and maintaining vibrancy throughout, 'Ratchet' is a reminder that pop music is at its best when innocent and playful – so now, you know.
8/10
XL Recordings release 'Ratchet' on May 18th 2015 (buy).