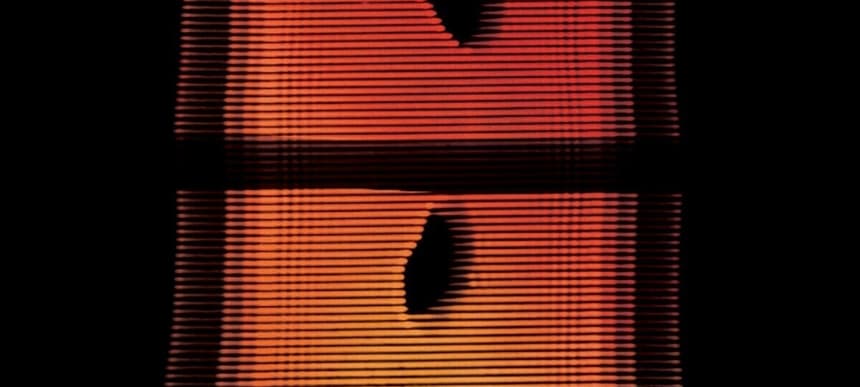 09.09.2014, Words by dummymag
Album of the Week: Simian Mobile Disco - 'Whorl'
Simian Mobile Disco have always demonstrated a fascination with electronic music at its earliest and rawest, before it had cross-pollinated and mutated into other forms. Their DJ mixes often sneak in the pioneers of early electronic music, be it Delia Derbyshire's work with the Radiophonic Workshop, Raymond Scott's proto-electronic music, or kosmiche pioneers like Cluster or Tangerine Dream. When it comes to club music, meanwhile, their biggest inspirations seem to come from the original innovators of Chicago house and Detroit techno. Their vision as a band reflects this fascination, and over they years they've tried to sideline computers – if not remove them entirely – from their production process and live performance in order to achieve a sort of analogue purity. The duo's live setup sees them assisted by modular synthesizers, drum machines, and effects pedals, allowing them the freedom to jam out and muck about in front of audiences. But you always got the sense that they were begrudgingly tied to their source material. See, for example, the way that they present a song like Hustler: in a 2007 performance, it sounded pretty much identical to its album mix, with a few loops and tweaks in place, but by the time of last year's 'Live' album, it was little more than a rhythm track, gurgling acid bassline, and a pitched-down vocal sample.
'Live', as it turned out, was a way for SMD to bid farewell to the established incarnation of the band and pave way for their new album 'Whorl'. Back in April this year, James Ford and Jas Shaw journeyed to the Southern Californian desert to record the album over a three day period, using only two modular synthesizers, two sequencers, and a mixer, and the tapes from these brief, unconventional album sessions were spliced together and re-edited to make up the final album. The result is as close to achieving a free-flowing spontaneity as they've come so far.
Befitting of something recorded under the desert stars, every track on 'Whorl' seems to have a wide-eyed, exploratory feel. Its first seven minutes are taken up by widescreen, wandering ambient passages, and its track titles (Redshift, Tangents, Z Space, Dandelion Spheres) reference lofty concepts like the mathematical properties of the universe and geometric structures.
Thankfully, the music is not nearly as fussy as these names suggest. 'Whorl' is divided between ambient pieces and straight-up house and techno, giving it a clarity and focus that their genre-hopping earlier pop records lacked. When the album lets rip, it's Simian Mobile Disco at their best, with tracks like space disco chugger Tangents and Calyx sounding close to their Delicacies releases, but with a more unified outlook. It's also important to note that some of the original recordings that make up 'Whorl' are from a live performance – SMD played to a 900-strong crowd at Pappy & Harriet's in Pioneertown while out in the desert – and as such, the clubbier tracks seem to have a looser, dynamic feel to them that comes out of reacting to an audience rather than endlessly tweaking and fine-tuning. The ambient tracks, meanwhile, do take a bit of getting used to, but are no less rewarding. A piece like Z Space sounds as good as something from Holden's 'The Inheritors' last year, while the Jean-Luc Ponty-esque Nazard demonstrates that the 'stripping back' didn't extend to their considerable melodic and songwriting talents.
'Whorl' loses its momentum by its second half, causing tracks like Iron Henge and Jam Side Up to suffer not so much for any flaw in their construction but simply due to the album's sequencing – by the time they appear, it's all gotten to be a bit of a slog. Nevertheless, this isn't an album-breaking gripe, and 'Whorl' shows that Simian Mobile Disco are still full of ideas. Another highly enjoyable entry into their distinctive back catalogue.
7/10
Anti Records released 'Whorl' on September 8th 2014 (buy).