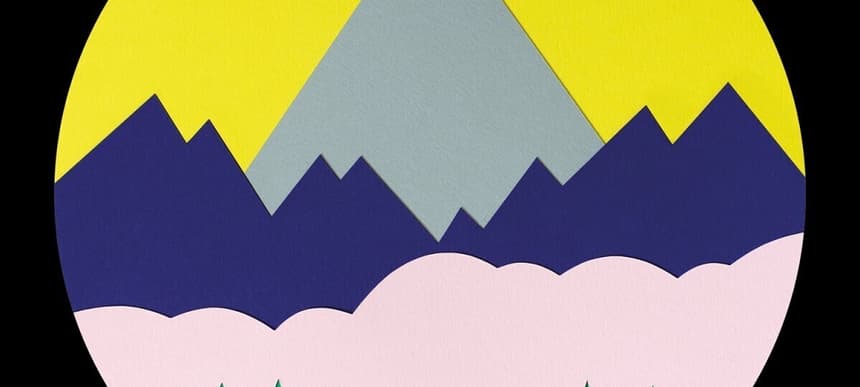 16.02.2015, Words by dummymag
Album of the Week: Wax Stag - 'II'
Wax Stag is the alias of Rob Lee, an electronic musician from St. Albans who released his self-titled debut album way back in 2008. 'Wax Stag' was a charming, melodious instrumental synth pop record: it was densely composed and intricately arranged, yet undeniably simple and pleasing on the ears. It made sense when grouped alongside other leftfield indie pop and electronica musicians operating at the time, bearing spiritual (if not always musical) similarities to what the likes of Metronomy, Bibio, Hot Chip, and Hatchback had been doing in the years around its release.
2008 was a long time ago, and although there's been an absence of new Wax Stag music in the subsequent years, Lee has kept himself busy: he's been working full-time as a multi-instrumentalist, playing drums in Clark's live band, bass and percussion in fellow St. Albans outfit Friendly Fires, and with main stage mainstays White Lies. Coming nearly seven years on from his debut, it's easy to see 'II' as Lee's response to the relentless pace of touring and to a life lived on the road and on the move.
'II' is a noticeably slower listen that 'Wax Stag', not just in the literal sense that the tempos have dropped, but also in the way that Lee pares down his elements and cuts out any superfluous sounds. There's no clutter at all on the album: the same drum machines and synthesizers are used time and again on each of the album's nine tracks, becoming letters of Lee's sonic alphabet and granting each song an instant warmth and familiarity. The song titles all seem to yearn for a simpler life too, with back-to-nature names like Night Trek, Sparkling River, Woodland Walk, and Race To The Lake. Lee isn't the first musician to use futuristic electronic instruments for such quaint, pastoral purposes – there's a lineage of British musicians, be it Luke Abbott or Boards of Canada, whose tunes have taken a similarly bucolic bent – but there's usually an element of nostalgia at play there. Wax Stag's music, on the other hand, is as fresh as the air on a brisk country walk.
Though there's a simplicity to Lee's sound design, his melodies and arrangements are incredibly elaborate – deceptively so. Cloud Cake starts with a simple bassline and polite nu-disco rhythm, but subtly and quite wondrously reveals itself as a multi-layered overlap of chords, pads, and arpeggios. The Greatest Grace is another sophisticated track that rewards close listening, gently unfolding over its extended six-minute running time, while album closer Summit does the opposite – instead of subtly piling on layers to build towards a grand finale, it suddenly and unexpectedly deconstructs itself halfway through.
The simple joy and delight that Lee clearly takes in making music is what makes 'II' so emotionally gratifying. It's an unfussy record, but it's not a conservative one. Instead, it's testament to the fact that virtuosity and musicality can be just as challenging as the most abrasive or sonically extreme electronic music.
7/10
Old Habits release 'II' on February 16th 2015 (buy).