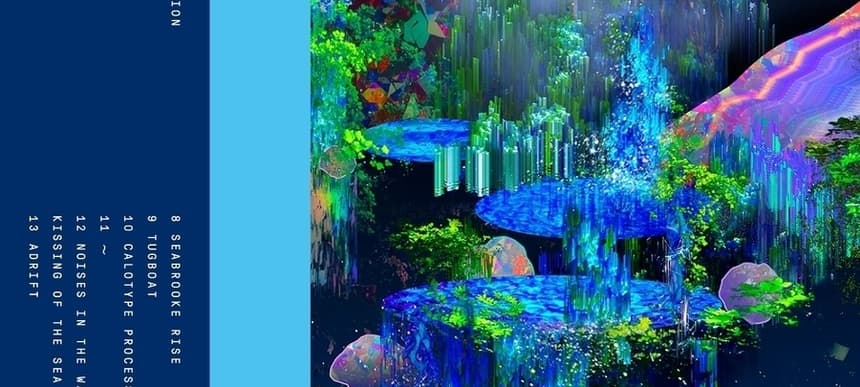 25.11.2014, Words by Aurora Mitchell
Album of the Week: Yamaneko - 'Pixel Wave Embrace'
Local Action Records have been a major hub of activity for producers associated with the instrumental grime movement that began to blossom in the underground and mutate at a quickfire rate over the past couple of years – recent releases from the label include Slackk's debut album 'Palm Tree Fire' and Innke's 'Crystal Children' EP. Their latest signing, Yamaneko, explores a glossy, deconstructed version of grime that builds up high-def curves of sound, replacing aggression and immediacy for panoramic beauty and impressive sound design – a sound that was recently explored on Murlo's 'Into Mist' EP.
Though Yamaneko seems to have come out of nowhere with his debut album 'Pixel Wave Embrace', those who've been focused on the movement may have recognised a track or two in mixes by artists like DJ Milktray, Mumdance, and Logos, while in 2013, Yamaneko took a turn at playing tracks like Tugboat and Seabrook Rise in a set on Nasty.FM. By roadtesting and refining this material, Yamaneko has been able to create a clear vision of his music prior to its concrete release.
'Pixel Wave Embrace' plays with elements of ambient, instrumental grime, techno, and club constructions, with each track switching up its mood without taking you out of the world he builds across the record. Its release – a limited edition cassette run – reflects Yamaneko's love for new age and meditation cassettes, the natural world-heavy covers of those tapes reflected in the packaging of his own album.
'Yamaneko' is the Japanese word for 'mountain cat', and 'Pixel Wave Embrace' takes a heavy influence from Japanese video game soundtracks. 8-bit melodies are broken apart into small pieces and reconstructed abstractly, scattered throughout 'Pixel Wave Embrace' subtly and mixed with the sweeping, polished sound of J-RPG OSTs – something that's especially noticeable on Adrift. At times it's almost like listening to someone play through a game level while your eyes are looking away from the screen: Primrose Island sounds like a follow-up to Sonic The Hedgehog's Angel Island – the musical blocks fall and rise in time, as if the player is moving along, occassionally skipping over a drop, hopping twice, and missing a step.
Feeling as much at home as in the club, 'Pixel Wave Embrace' reveals itself to have an abstract beauty in the contrasts of harsh and smooth. Blaring gunshot effects on Slew Wave are sat next to the more interesting, barely-noticeable-without-headphones clipping sounds that through on Yonkoma, acting almost like a muted version of the gunshot. You start to find yourself lost in the enchanting imagined realm that Yamaneko has created – the idyllic, trickling brooks adorning the artwork, the sea and forest-referencing track names which conjure a utopian place that exists in a secret location only known by word of mouth. 'Pixel Wave Embrace' is an ambitious starting point from someone who's already formed a clear identity – a beautiful and nuanced demonstration of the talents of a new artist who doesn't actually feel like a newcomer at all.
8/10
Local Action released 'Pixel Wave Embrace' on November 24th 2014 (buy).