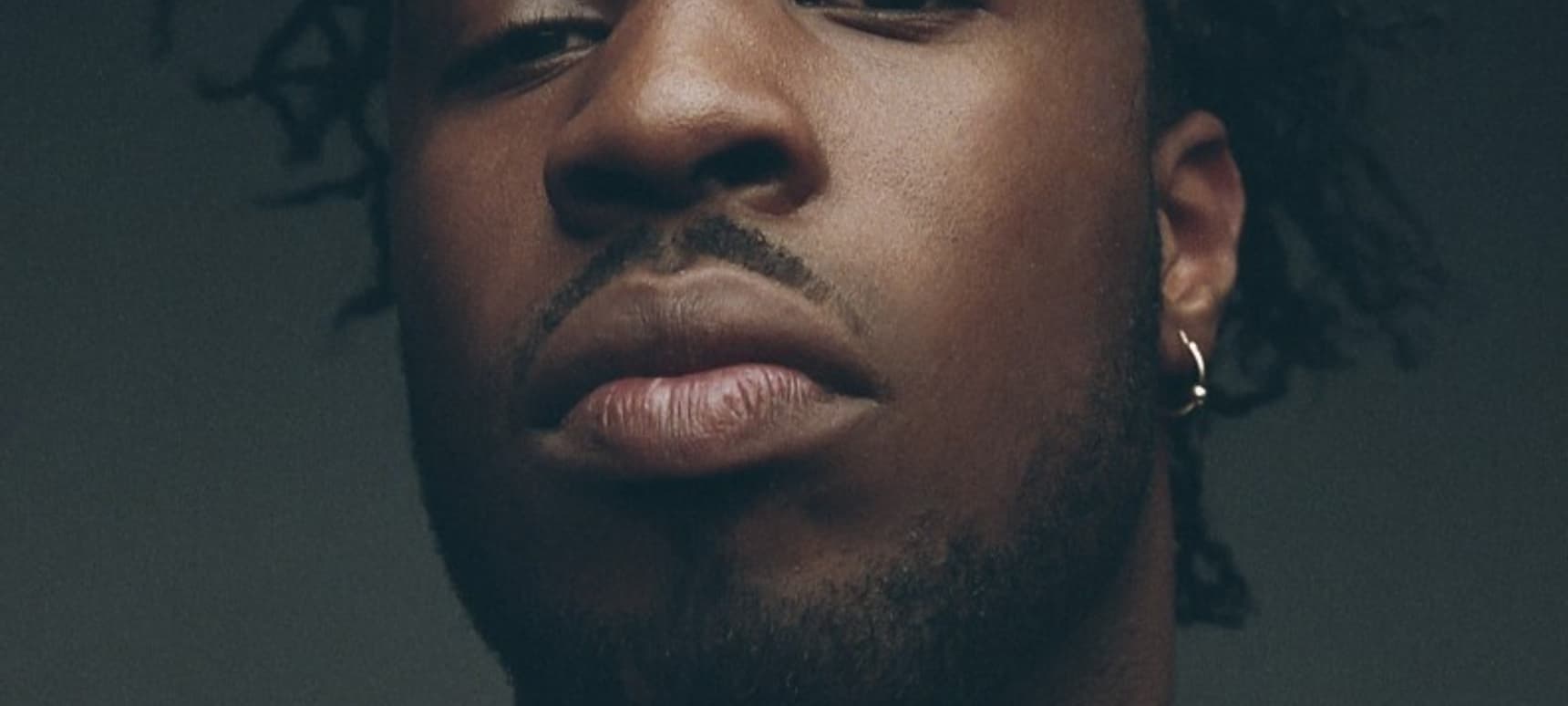 15.11.2017, Words by dummymag
Avelino is 1 in a Million
UK rappers are a dime a dozen. You can't leave your house these days without hearing about the latest talent in the neighbourhood, making noise online and on the streets. But not everyone is North London's own Avelino.
The 24-year-old is hitting his stride off the back of a growing reputation as one of the country's best spitters. Whether that be over a thumping grime beat or a rich, sun-kissed vibe with elements of house and garage, his is a rich soul that has taken in a myriad of musical influences, crafting his own brand of hard-hitting but memorable musical moments.
Exhibit A: his 2015 collaborative mixtape with the legendary Wretch 32, Young Fire, Old Flame. Exhibit B: 2016's FYO EP. Exhibit C: his new project, No Bullshit, a seriously cohesive and well thought out divulge into his innermost thoughts and feelings. Experimentation is rife throughout, but Avelino ties it together with poise and passion, which really demonstrates the self-professed 'music fiend's' desire to take in as much as he can. While having no time for the bullshit, he has reached a level that has him shining.
We caught up with Avelino to discuss the project, his inspirations and why he calls it a 'playlist'.
How are you feeling now that the project is out?
I feel liberated, like I was a pregnant mum that gave birth and looking at her child crying and happy its alive. I've looked at this project like a baby and now it's out in the open. I was pregnant with the music [laughs]. I've always said heart + soul = greatness; I was never good at maths but I get that equation.
What made you want to call the project a 'playlist'?
I didn't want to do an EP or a mixtape, and I wasn't in a stage of life where I wanted to drop my debut album but I wanted to create something of equal importance and quality. The only thing that was left was a playlist, and it kind of goes with streaming platforms and the way people consume music today anyway. So, we go to being rap heavy and then you have more of a melodic side to me, to trap drums deep house, so that's the only thing I could call it. People make their own playlist of songs, so I decided to make one out of original music and share it with the world. No Bullshit is raw and real, it not ambiguous, there's no extra layers to it. It's the best title I could think of for what I was trying to do and the messages I was trying to put across.
Does that suggest that there may be more music added to it?
That's the good thing about a playlist – I could easily do that. I wouldn't shy away from the idea of adding more music, but it's just about the timing and each track. At the same time, you don't see every overhead kick Cristiano Ronaldo scores in training, and a lot of those songs were just practice. You'll hear the cream of the crop.
Talk to me about how the project came together.
Literally going studio, speaking to how I felt at the time, and making music.
Were there any particular musical influences that were driving the project?
I try to be a sponge and soak in as much as possible but in a way that still looks like me. If I was to make a list of people I was listening to when making this project, we'd be here all day; I'm a fiend for new music.
What does the project say about where you are in your life right now?
It says I'm now in a place of freedom, where I've found my balance, found my mojo, found my level. I'm understanding who I am, my responsibility and the ability I have. I'm now really willing to make greatness, you hear that on 'Greatness Intro'. I now know what I need to do to level up again and that's why the last song is called 'Outro to the Beginning', because it's really only the beginning, I'm laying the foundations and the bricks to a beautiful house. I've got a job to do and that's to give the people the best music I possibly can, and I hope the world feels that too. The journey has been beautiful, but you've got to have the attitude. The day you feel like you don't have to learn is the day you should hang up your boots, and I'm still young.
The project very much flows like chapters in a book, does DJ Semtex help kind of keep that structure?
A thousand million percent! My aim for this project was to really let people in, because I'm not really out there as a person. Letting the know how I think, my feelings about certain things, and getting into the psyche of the man with someone like Semtex who will ask those kinds of questions. I definitely wanted to paint a picture of the person people are listening to.
I feel like your rapping has reached a new level on this project, was there anything different you did on it lyrically?
I think it was a natural progression, being aware of your skills and the range of your vocal tones. Understanding there's a particular type of lyric for a particular type of song like, for example, 'One In A Million' is as lyrical to me as the intro and outro but just in a different way. So it's mainly just maturing and understanding different aspects of lyricism, technique, artistry etc.
What about your artistry were you trying to explore on the project?
I was trying to be free and touch on a bunch of different flavours. Like, 'One In a Million' is me singing, for the girls and then 'No Such Thing' is more housey and tribalist. I was doing everything that I like to do all the time on this one project.
I've got a job to do and that's to give the people the best music I possibly can, and I hope the world feels that too.
How many songs had you made for this project?
About 104…
Wow…
All in the last year. It was very brutal as far as the decision making but you kind of clock the gems early. You may have a few songs with similar vibes, but it's also having people and ears around you to offer you their two-pence and hopefully that two-pence becomes a beautiful two pound coin when you add them up. I'm in my studio more than I'm at home and there are 365 days in a year, so 104 songs is just one-third of the year. But the work doesn't even feel like work.
On the title track, you open up with the line "whenever I'm alone I feel like my own penitentiary" – what did you mean by that?
That's what I mean by freedom. I feel the opposite of that when I'm not making music, that's what I'm saying. But when I'm making music, I can express that and be free. The transition to when I start rapping, when the beat comes out of nowhere is kind of like me unleashing everything on a track. It's a sense of being – if music didn't exist, I genuinely think I would have no business here. I always say to my people that if music didn't exist I'd still make music [laughs].
My favourite song has to be 'U Can Stand up' – how did the collaboration with Dave come about?
Dave's my boy, so we were always gonna make a tune, it was just about what tune. I sent the song to him and was like, "yo, I need you on this one here." He did the bars and it came to fruition and 'U Can Stand Up' was the result.
When all is said and done, what do you want this project to do?
Receive critical acclaim and provide a springboard for more achievements, worldwide, in a sense of everything I do in the future making sense. Reaching the pinnacles that we know we can reach, and then looking back on No Bullshit and saying, "I see where it came from, I can see the melodies, the bars, the body of work, the vision." I like to call it the graduation.
Where do you rank this project in your discography?
Its my best work, for sure. You want to have a natural progression but I'm always going to improve because I always want to learn. I'm never going to stand still as long as I have that quality and focus to get better. Ronaldo worked hard to become the best footballer in the world; you don't just wake up with it just because you got a bit of skill. You work, improve, listen to the coach, and I've been getting better. My next project will be my best work again and, with that mentality, I can't lose.
Avelino's '1 In A Million' is in our New Music Is Life Spotify playlist. Watch the visual below.