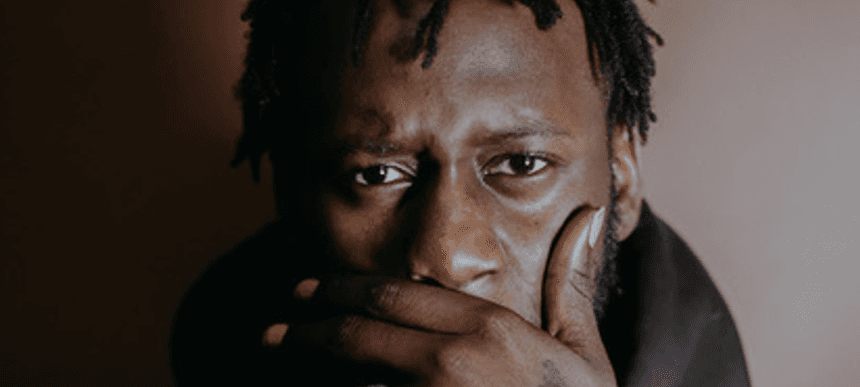 07.08.2020, Words by Robert Kazandjian
Looking backwards to move forwards, BackRoad Gee is taking UK rap into uncharted territory
Fusing grime, garage and drill into his sound, the London rapper has created a sonic world that's all his own...
The UK rap landscape is currently dominated by the ever-expanding sonics of drill; the combination of forward-thinking producers and charismatic, technically gifted rappers has pushed the sound from the blocks towards the mainstream. But 23 year-old Londoner Backroad Gee is not a drill rapper. His wildly entertaining, unpredictable delivery, coupled with an impeccable ear for beats which match his riotous spirit singles him out as a truly distinctive artist.
BRG's music is the captivating product of his lived experience and speaks to the richness of Black British music. The content and structure of his bars is informed as much by his Congolese heritage, as it is by the roads. He might attack a production with the Arabic of his faith, or Francophone lyrics or even words of his own making and meaning. You might clock the sliding bass typical of UK drill on a BRG track, or the industrial clamour and machine-gun tempo of grime, or even the warm keys and sweet melodies of UK garage.
He's blessed with an ability to look backwards in order to move forwards sonically. Latest EP 'Mukta vs Mukta' showcases all of these qualities across seven tracks, and points towards a bright future. We caught up with the rising vocalist on the phone to speak about the project, his influences, upcoming plans and dream collaborations.
What's the response to 'Mukta vs Mukta' been?
Just love so far, you know what I'm saying? It's all love.
Tell me about your earliest musical memories.
Listening to African music with my mum at home, and then grime and rap.
What stuff was your mum playing at home? Has that impacted your style when you make your own music?
Music from my country innit, Congolese music. Yeah, it's impacted a lot, still. When you hear my stuff, you hear it come through a lot.
Do you sit down and write your bars, or is it a head-top thing when you get in the studio?
It goes either way, man. My strategy in music depends on how I feel; sometimes I might write, sometimes I won't. It's a vibe, innit.
What was the turning point for you, when you decided to take music seriously?
It was last year, when I'd just come out of jail.
You spent time in a few different ends growing up. Did any of them ever feel more like home than the other ones?
They all felt like home to me, you know what I'm saying? The same, but just different parts innit.
People love to discuss what specific genre of music you make. How would you define your sound?
I'm an artist man, I do everything.
If you had to choose three of your tracks to showcase your artistry, what would they be?
Fucking hell! You know what it is, yeah. Not all the tracks that I'd put are out yet. But definitely 'I'm Free' is one of them. There's a couple more that are coming out.
You've made it clear that you're not a drill artist, but what's your take on how drill artists are currently being censored and threatened by the authorities?
It's fucked up, man. People put time and effort into what they do, you know what I mean? They shouldn't be able to just shut people down like that innit.
Personally, has music been a good way of moving away from the other stuff that was going on in life?
Definitely, 10,000 percent!
How did the 'Party Popper' remix with Pa Salieu and Ambush come about?
That happened organically really. They heard the original version of the tune and they fucked with it and I just ended up being with them on it. They hit me up, bro.
There's a real Pan-African element to that track. Do you feel like African identities are more celebrated in mainstream music than they used to be?
I wouldn't say that really. There's always been elements of African music in mainstream music, but it's just about people realising that innit.
You use all kinds of vocabulary in your bars. What does 'Mukta' mean?
'Mukta' means anything you want it to mean. It's personal interpretation.
My guy told me in Sanskrit, 'Mukta' means 'liberated'. Did you know that?
(laughs) I didn't even know that!
Post lockdown, what's the vibe gonna be like at a BRG show?
The energy is gonna be outrageous. They're not ready for it.
There's a real UK garage vibe to the last couple of tracks on the project.
Yeah I grew up on garage, man. So it's always in there, you know what I mean?
Who would be a dream collaboration for you?
Burna Boy!
What have you got planned for the future?
We're gonna conquer, you know. We're taking over.