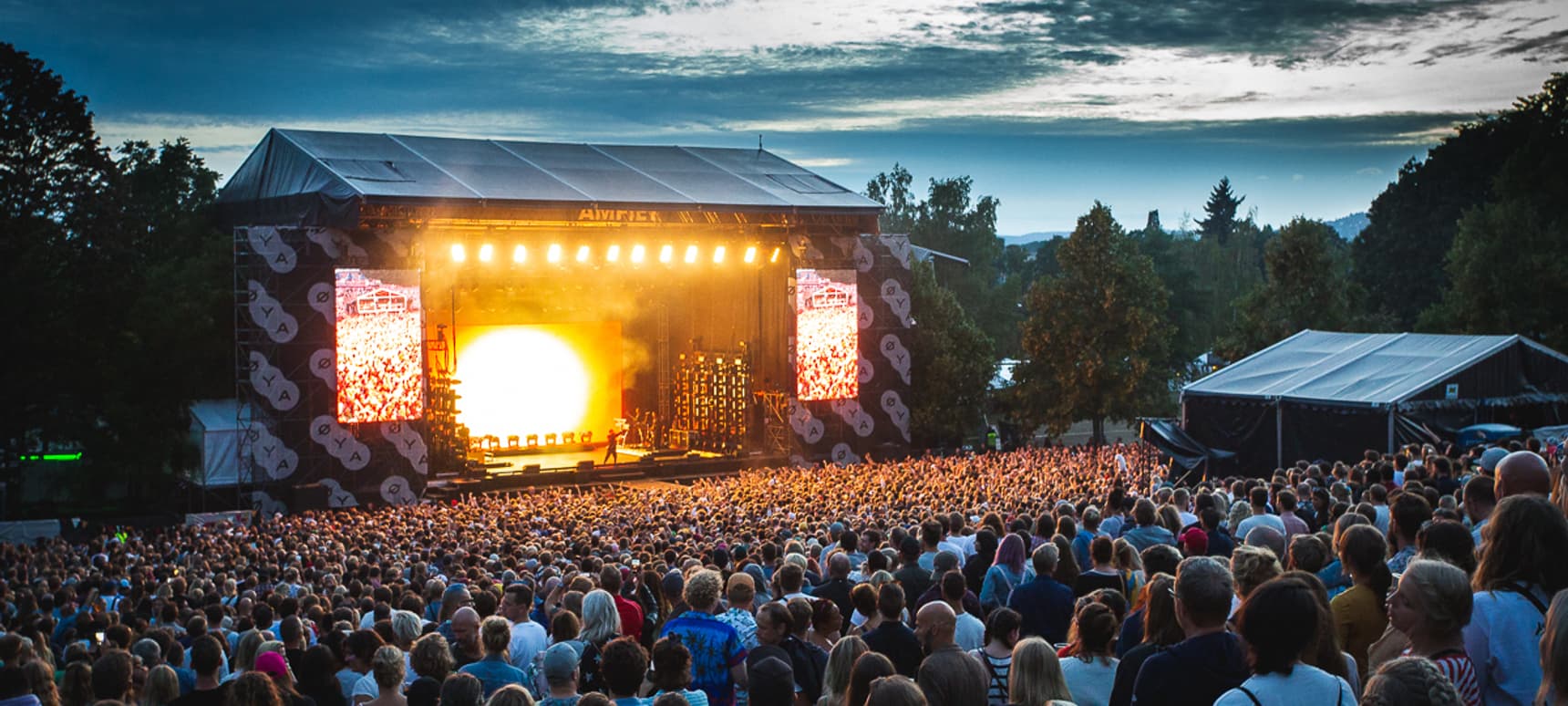 30.07.2019, Words by Genevieve Torabi
The best female acts to catch at Øya festival 2019
This year's edition boasts an almost equal male-to-female line-up ratio...
In August every year, Oslo's Tøyenparken turns into a village of its own, becoming the home to festivalgoers for four days and hosting some of the best artists that the world has to offer as well as showcasing Norway's homegrown talent. That's what sets the Norwegian festival – now gearing up for its 20th year – apart: it champions the up-and-coming as much as the established to the same degree.
This year the line up boasts The Cure, Erykah Badu, Tame Impala, slowthai, Earl Sweatshirt, Ezra Collective, Khadja Bonet and more. What's more, it has an almost equal male to female performer ratio; something that Øya has been implementing for the past few years way ahead of the Keychange 2020 commitment.
In the spirit of their dedication to equal line-ups, here are the women you shouldn't miss if you're heading to this year's edition.
Erykah Badu
This Bag Lady still takes the stage, albeit sometimes a little late, and knows how to leave you shocked, satisfied and needing more. With her eclectic style, true bangers and life-giving melodies, you need to see Badu live.
Khadja Bonet
With the smoothest vocals around and funk-led production that leans on the more experimental, Khadja's set will have you swaying in the sunset on a spiritual level.
Koffee
The Jamaican teen has been catching people in her rapture since the release of 'Toast', with a live show that's unmissable and a chance that some special guests will be joining her on stage, she's one not to miss.
Tirzah
Tirzah's music leaves you emotionally fulfilled. Her live show? It's next-level. With her effortless vocals and hazy melodies, it'd be a crime to miss her performance. Expect to cry and have your heart opened in so many ways.
From Scratch
It would be remiss not to include Oslo band From Scratch who take their psych-inspired tracks to a whole new level. These girls know how to get you moving with their R&B/pop vocals yet thrashing sound.
Øya kicks off this Friday – find more information about the festival here.