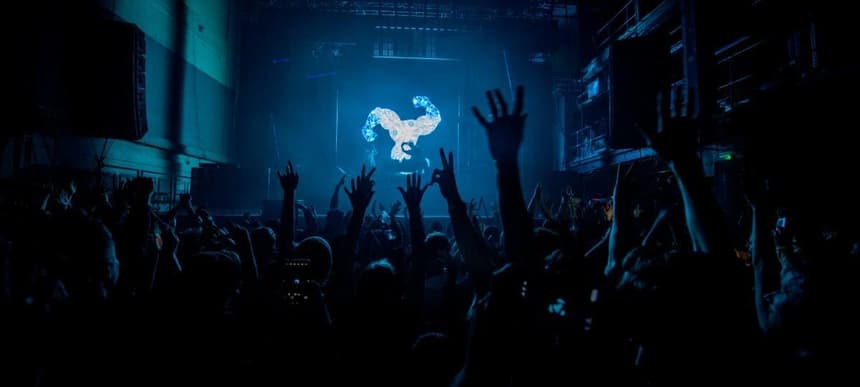 26.11.2018, Words by dummymag
Bicep's run of Printworks shows felt like a moment for UK dance music
The Northern Irish duo flexed their electronic muscles on a hugely memorable show...
On Friday last week, Northern Irish duo Bicep took to the cavernous ex-print halls of London's Printworks as one of three sell-out shows in the capital.
The Belfast duo – Andy Ferguson and Matt McBriar – faced each other on stage behind stacks of hardware, an economical but visually striking setup.
Printworks has already established itself as a high-production venue with ultra-crisp sound, and its high-ceilinged space provided ample room for their juddering melodies and glistening synths to swell over a sea of ecstatic ravers.
The visuals – light pieces that tesselated like Lego – were designed and directed by Zak Norman from Black Box Echo (who's worked previously with Squarepusher), aligning with the Matisse-like graphic artwork from the pair's debut record, and lasers beamed across the entirety of the long hall.
Opening with the giddying 'Orca', from their Ninja Tune debut, the pair rolled through a bunch of tracks from the LP, as well as two remixes of Issac Tichauer's 'Higher level', the unreleased 'Zeus', and 'Dahlia' featuring Hammer, who warmed up for the duo. While for the encore (yes, Bicep do encores), the break-infused 'Glue' had the whole of the Press Halls with their hands raised.
It's not often you have to queue for half an hour just to get inside a venue, but the event, which toed the line between a clubnight and a gig, felt like a real moment for UK dance music.