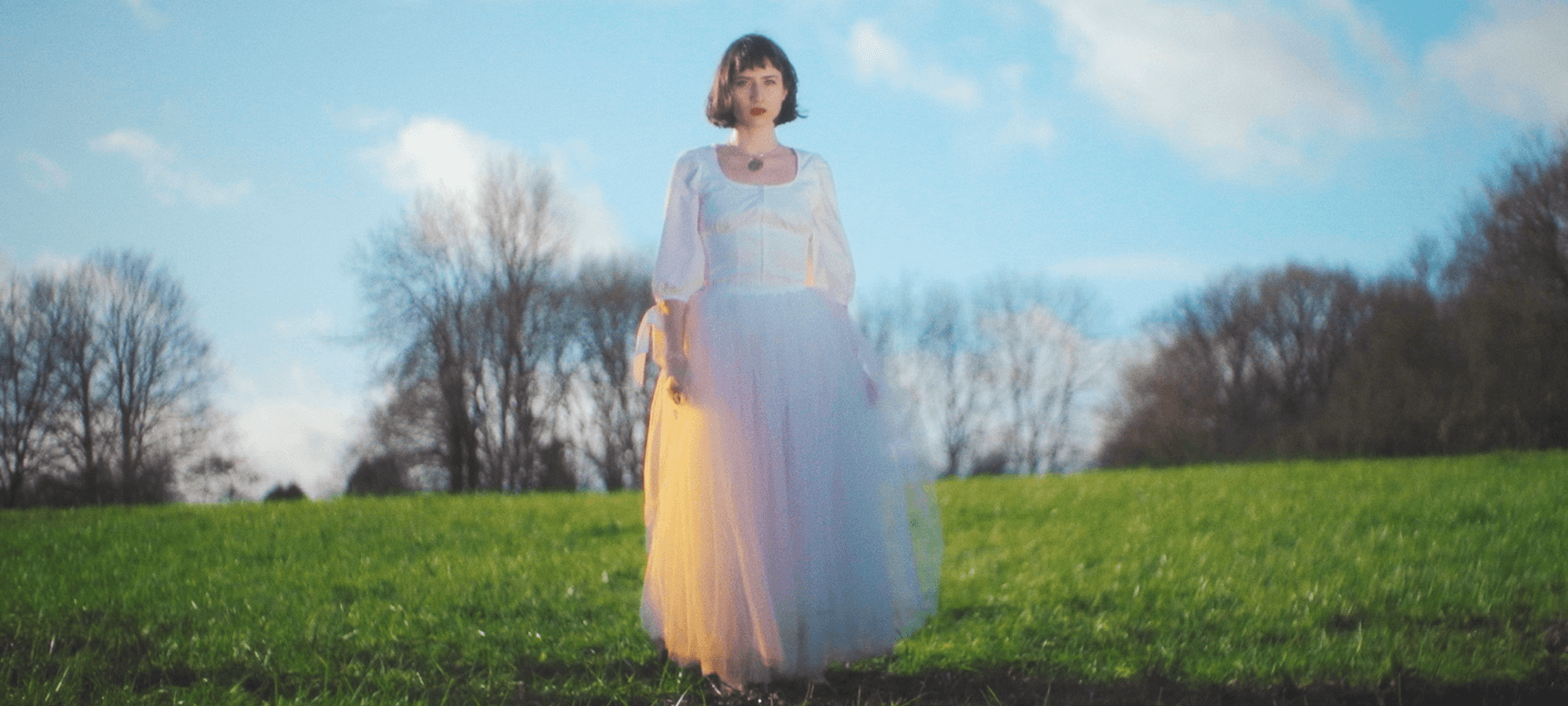 18.11.2020, Words by Felicity Martin
BRAND NEW: XATIVA
We meet the London-based, Swedish-Ecuadorian singer-songwriter making delicate folk songs
BRAND NEW is a series where we meet some of the artists on our playlist of the same name: a weekly-curated selection of all the best up-and-coming acts. Following the likes of Scarlet Pines, HAWA and Lunch Money Life, today we chat to Swedish-Ecuadorian singer-songwriter XATIVA, a London-based artist making delicate, soulful music with the piano and Spanish guitar.
After spending some time in Madrid, she gained a passion for the stringed instrument, playing with traditional flamenco musicians. You can hear that influence clearly in the music she makes as XATIVA, while her own pillow-soft vocals boast the kind of fluttering harmonies you might hear on an old folk song. 'If I Am Falling' is her debut EP, a fragile and melancholy collection of tracks with deeply personal themes of love, isolation and memory. We threw a few questions over to XATIVA to find out more about her background and work.
Odd times, but what's been your highlight this year?
Definitely working on and releasing my debut EP and sharing all the visuals for the project too.
Can you think back to your first musical memory?
Hmm, I can't really think of a specific moment. I come from a very musical family so I've always just been immersed in music growing up. I began learning classical piano as a child and I started singing at a similar age. I then picked up guitar in my early teens but it was only when I went to live in Spain a few years ago and began learning flamenco that I started to study the instrument in earnest.
Your new EP just came out, when did the writing process begin?
I began writing the project while I was living in Madrid a couple of years ago. I was going through a difficult time and I found myself writing and drawing a lot as a way to cope with how I was feeling and to try to make sense of what I was experiencing. During this time I wrote the first song from the EP 'Think of Me Softly' and I wrote the rest of the songs when I was back in the UK. Nevertheless, I think my time in Madrid was important, not only for the development of the project but also, in a more general sense, for refining my approach towards making music. It was the first time in my life where I found the courage and a desire to express myself honestly through my music in a way that I hadn't really been able to do before. It was through flamenco music, which I was studying at the time, that I began to learn and understand the value of sincerity and emotional integrity in musical self-expression. Everything I've written since living in Spain, including the rest of the EP, has been based on what I learnt during this period of my life, which is fundamentally a necessity to communicate truthfully in my music.
Did being in Stockholm shape or affect your state of mind and creativity when recording 'If I Am Falling'?
Yes, definitely. I stayed in Stockholm for a month to record with Robin Carlheim at Woodhill Studios. Although the artists at Woodhill are a bit different stylistically to me, as they're mainly a hip-hop/graffiti collective, I felt welcomed and inspired there. I really enjoyed bringing my project to life within an artistic community.
How do you feel your multiculturalness has impacted your sound and musicality?
I think the Latin American part of my identity and upbringing has played a big part in shaping my sound. Although I was born in London and I grew up there, I was raised by an Ecuadorian mother who always instilled a strong sense of her cultural background in our home, so Latin culture has always been very present in my life and the music feels very familiar to me. When I'm practising, I love learning and singing Spanish songs from Latin America and Spain. The kinds of chords, melodies and overall feeling of the songs I end up writing are definitely inspired by the Latin music that I listen to and practise.
My Swedish dad has also played a big part in influencing me musically. Apart from lullabies and drinking songs, I wasn't exposed to a lot of Swedish music in particular growing up. However, my dad has always been deeply invested in music, especially classical music, and I think I've taken my love and passion for music in general from him.
Growing up in London has also hugely shaped my music. As a teenager, I discovered jazz, folk, blues, R&B, electronic music, dub and hip-hop. There are so many different scenes that co-exist and thrive in this city. There's a lot to be inspired by and I feel like I'm always learning something new about the various music cultures that exist here.
Your EP and sound is described as melancholy yet hopeful, what does 'melancholy' mean or represent for you?
I think the melancholy I express in my songs is very closely associated with love. Perhaps it could be seen as the cost of being able to feel and experience love.
Interview: Daniel Laxness