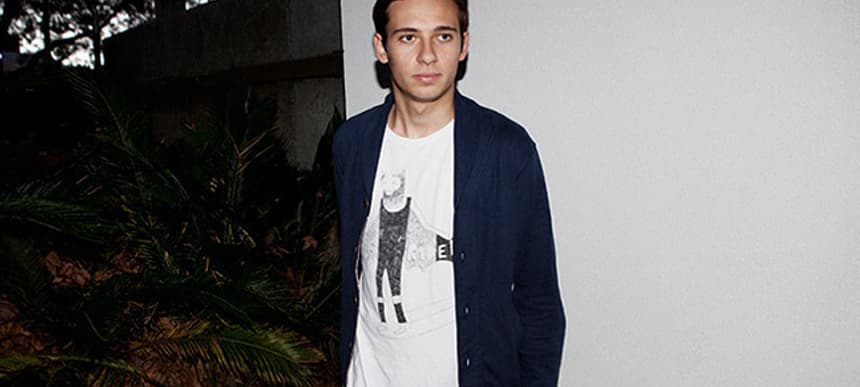 05.12.2013, Words by Aimee Cliff
Flume can't go on tour without...
In this brand new feature, artists share with Dummy a snap of the essential items that don't leave their side when touring. First to take part is Australian producer Flume, who released his self-titled debut album to a massive response last year, and having wrapped up a UK tour with Disclosure, is now planning more US and Australian dates for early 2014.
1. EYEBROW COMB
Flume: "Someone once told me 'never trust a man with a comb', but a man with an eyebrow comb is a good-looking man."
2. LOCK OF EX-GIRLFRIEND'S HAIR
Flume: "I always take my trusted lock of my ex-girlfriend's hair on tour with me to wipe the tears from my eyes when I think of her."
3. LUCKY TOOTH PICK
Flume: "Life is full of ups and downs but I always get by just fine. Touch wood."