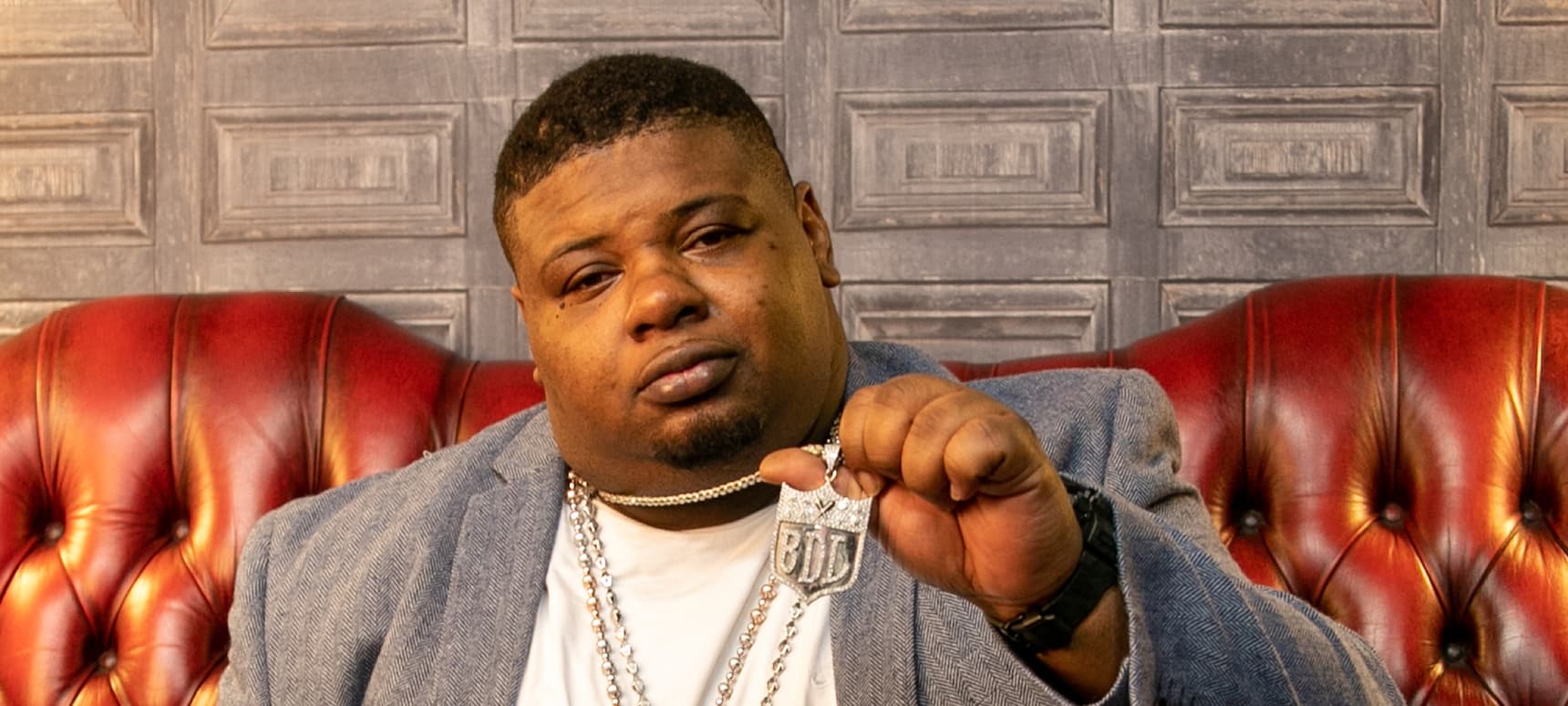 30.09.2020, Words by Felicity Martin
Cop or Drop? Big Narstie and The HeavyTrackerz review the singles
"Oi, the Korean rapper smashed it..."
Cop or Drop? is a series on Dummy where we invite a musician to either slate or rate the singles we present them with. In the hot seat this week, following Groove Armada and Todd Edwards, we've invited two of grime's loudest voices, both in terms of MCing and production. Big Narstie has long been a central figure in UK music, with his warm-hearted, larger-than-life persona elevating him naturally to TV personality. The HeavyTrackerz have long produced for the biggest names in the scene including Stormzy, Skepta, Giggs and Dizzee, also producing Meridian Dan's huge 'German Whip', the track which arguably (and unexpectedly) steered grime's comeback in the mid-2010s. Listen to their Dummy Mix here.
The three of them have just collaborated on 'Sweet Like', a summertime, garage-inflected tune dedicated "to the raving crew" that'll have you yearning for big sound systems, house parties and… well, just parties in general. With the track out now, we asked Narstie and the 'Trackerz to sit down with some of the most recent singles from the worlds of rap, drill, pop and more.
slowthai – 'feel away ft. James Blake, Mount Kimbie'
The HeavyTrackerz: "Massive fans of slowthai, this one's a banger. James Blake on the chorus just certifies the track. Massive fans of his too. Mixed by MsM Engineer too so you know it's a hit."
Big Narstie: "Can't lie, the video is hard but when he became pregnant I almost lost it. It's like that movie Freaky Friday. slowthai switched places with his Mrs… Banger, though."
Steps – 'What The Future Holds'
The HeavyTrackerz: "Gotta be honest here and say we all grew up on Steps, ha. Although didn't know they were back together, can see this doing the rounds in Ibiza. Gotta love that fist pump music. But not much replay value for us."
Big Narstie: "I was more of a S Club 7 fan but I see what Steps are tryna do, get that money B… 'Aint no shame. But yeah this one might have to be a Ibiza ting."
Potter Payper – 'Science'
The HeavyTrackerz: "Love the visuals for this, interesting from Potter. Classic jazz sample over tough 808 kicks and hardcore lyrics. He has always had that hunger to deliver truthful scenarios through his music and this one is no different."
Big Narstie: "That's why I rate Potter, man is just different and old school with it. Defo smashed it, anyone else noticed the moral of the story? 'DONT DO CRACK'."
Blanco – 'Anakin'
The HeavyTrackerz: "Yep, massive banger… Wordplay, instrumental, the laidback flow does it. Big fans of Blanco, he's found his sound and sounds very different on these Brasilian/Angolan samples. The drill scene is saturated , yet he's found a niche. Will be playing this again."
Big Narstie: "You see with these drill kids, they are starting to clock how to make sick music. Im all for that, this one is VYBERRZZ."
MAX – 'Blueberry Eyes (ft. SUGA of BTS)'
The HeavyTrackerz: "Never heard of MAX before, but wow this is a banger. The visuals are absolutely cold, loving how they coped with the Korean rap. This one is for the radio and defo worth the car ride, massive playback value on this."
Big Narstie: "Oi, the Korean rapper smashed it. I was feeling that proper. I just wanna know what is the budget for this video? 'Coz I need 1/5th of that money haha… Big tune though. My Mrs will like this too."
Watch the video for Big Narstie and The HeavyTrackerz' 'Sweet Like':
Read the previous Cop or Drop? by Todd Edwards and Groove Armada
Read next: The 10 Best Cartoons, according to Big Narstie and True Tiger