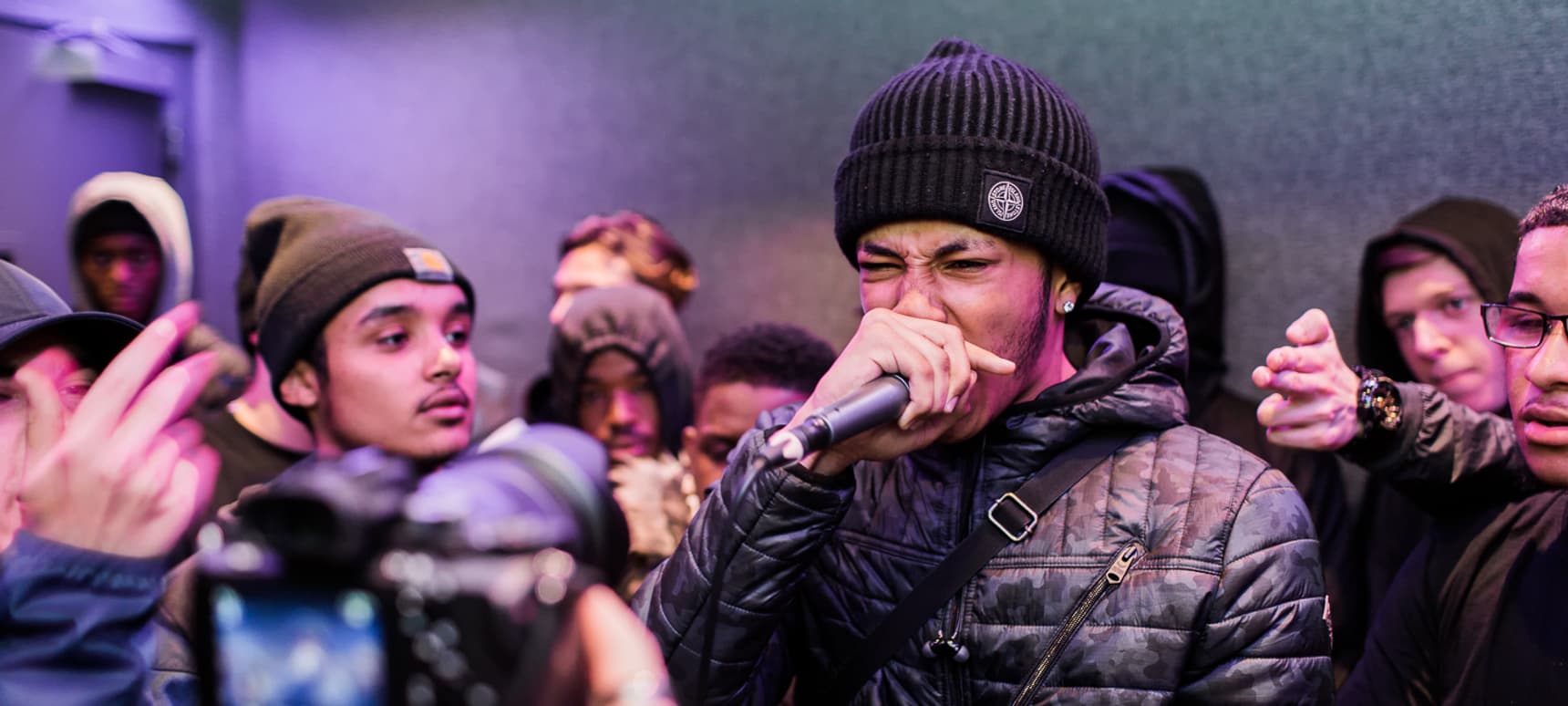 22.05.2017, Words by dummymag
N-n-n-n-nineteen: DJ Argue is on a mission
Pic: Young Yizzy
Now Stormzy and Skepta have conquered the mainstream you would think the Grime war had been won but it's not a time for the scene to sit back, in fact it's more important than ever to make sure the next wave of talent is as strong, if not stronger, than the scene's current stars. One man who is determined to push things forward is Croydon's DJ Argue. Head of Spindark Records and Radar Radio's Head of Grime DJ Argue is the brains and the energy behind Radar's Under 19's sets.
Pic: DJ Argue
So how did the Under 19's sets come about?
DJ Argue: "Well I'm always on the look out for new young talent and about a year ago I had an idea to do an under 21's set with 11 MC's, kind of like an under 21's football match but with Grime MC's. I never put the idea into practice as a lot of different things were going on at the time. Two months ago I thought to myself 'how am I gonna find the next crop of talented youngsters?'. Then all of a sudden the under 21's idea popped back into my head and I slightly adjusted the idea and thought let me take a risk and make it under 19's so I can find the rawest talent about. Now the whole idea has taken off, got a really good response, and now a whole new bunch of young MC's are coming through in the Grime scene."
Anyone stand out so far? We've supported Young Yizzy and he seems to be doing well.
"Yes Young Yizzy is doing really well, his energy is very raw and his flow is very intense. He's definitely got a big future ahead of him. Other stand out guys for me are Tommy B, SBK, Deema, Peace, Squintz, Boss Renz & Omega. They are all good and I feel all of them can go far if they put the hard work in."
What are the plans for the future?
"This is going to be something I will be doing on a regular basis. I feel like the more I do these sorts of sets the more people I will find and this will grow even more. I'm advising and helping a bunch of the guys now to make sure they stay on the right track and they can fulfill their full potential. Music in the studio will be made as well and maybe some projects from myself and them could be on the way in the near future."
Check out the audio from part 2 exclusively below:
The next session will take place in June. To be part of it contact DJ Argue via Twitter @dj_argue or email some music to djargue@outlook.com.