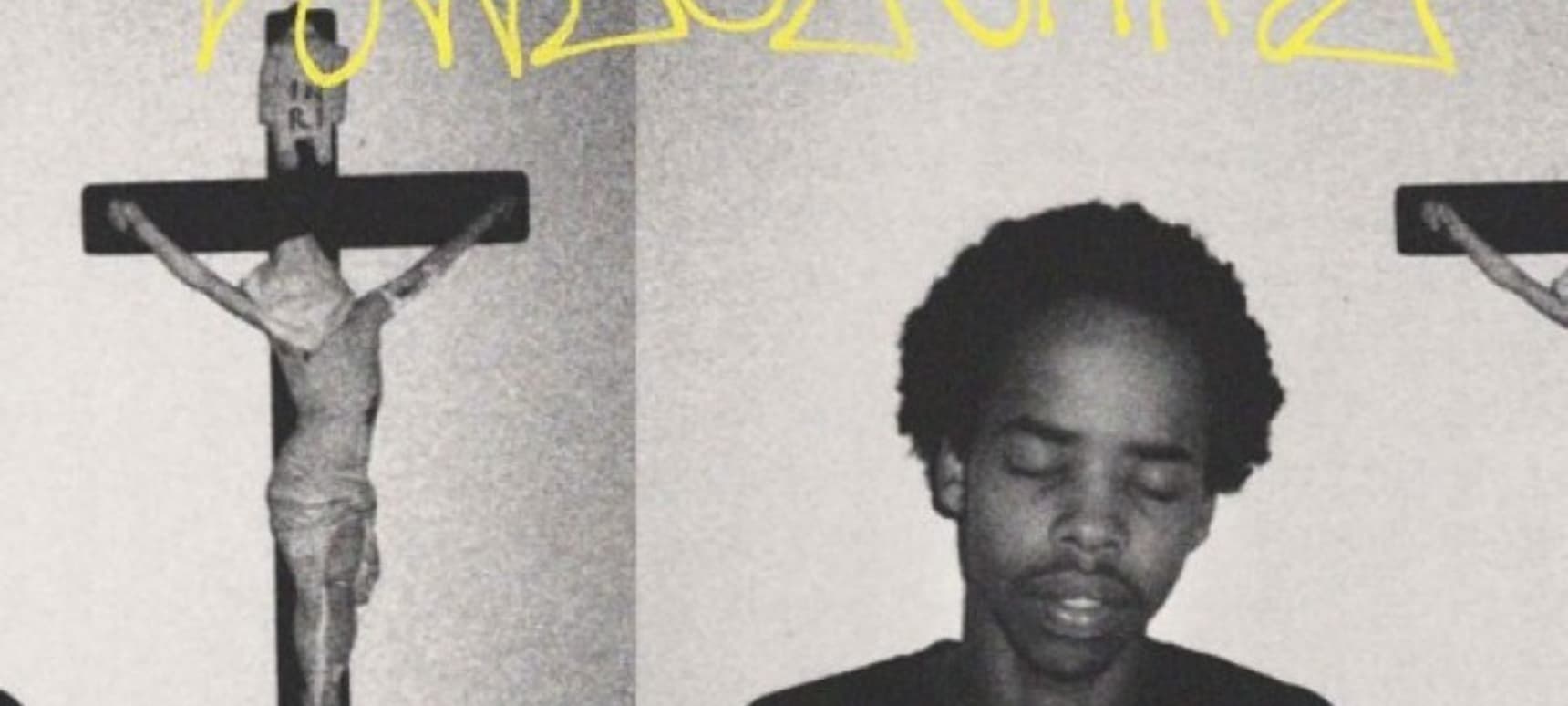 20.08.2013, Words by Aimee Cliff
Earl Sweatshirt - 'Doris'
When Los Angeles collective Odd Future first caught wind in their sails circa 2010, Earl Sweatshirt — at barely 16 years old — was touted as the crew's flagship artist and immediately saddled with unrealistic expectations. Upon hearing 'Earl', his debut mixtape, it's easy to understand why his earliest work garnered such rabid enthusiasm. His approach was largely derivative of MF Doom, a metal mask donning rapper-producer whose influence has quietly fathered a particularly cryptic subset of hip hop's neo-underground. Even then, at his rawest stage, Earl channelled Doom's florid vocabulary and dense writing style as effectively as anyone barring the source code himself. The music was somewhat devoid of charisma, but one would assume an individual persona of some sort would eventually reveal itself with age and experience. Unfortunately, his long-awaited retail debut, 'Doris', bears no signs of a compelling identity.
Several tracks on 'Doris' — specifically Burgundy, Sunday and the album's lead single, Chum — find Earl dwelling on grown-up dilemmas, but each stab at maturity comes off as whining delivered from the comfort of a shaded hammock rather than a therapist's couch. Earl's gripes, ranging from the pressures of newfound fame to overcoming his father's abandonment, are consistently undercut by his subdued demeanor. This nonchalant adolescent attitude is nothing new from Odd Future, but even so 'Doris' is front-loaded with unconvincing displays of anguish and suffers as a result.
When Earl isn't wallowing in self-pity, he's reverting back to his old, convoluted form, sans shock value. He occasionally displays a uniquely diabolical strain of imagery reminiscent of Doom's seminal works, though he rarely, if ever, makes an effort to distinguish those flashes of brilliance from the inconsequential mumbles that bind them. At his best, Doom was among the most timely rappers of his generation: he would often employ set-ups and staggers and voice inflections to punctuate his bizarre sense of humor. By comparison, Earl is measured and calculated to a fault, gracefully bulldozing his way through his best ideas. More than three years removed from his frenzied introduction to the music industry, he's yet to develop a knack for comedic timing. The frivolous pockets of the album are essentially Doom-light – one of the kookiest acts of all time stripped of his most charming quirks and off-kilter sensibilities.
Despite its deficiencies, 'Doris' still makes for an enjoyable listen. The Neptunes, RZA and Randomblackdude (Earl's surprisingly impressive production alias), among others, collectively orchestrate a dynamic backdrop for Earl's uninspired raps. Overall, the guest features hold up their end of the bargain as well: Frank Ocean pens a vague, yet cinematic account of a violent altercation with chronic adversary Chris Brown; RZA performs a sparse refrain to magnificent effect; and various members of Odd Future provide monotony-breaking detours. To both Earl's credit and detriment, the album strives to work around his inability to convey emotion or satire in a provocative manner. 'Doris' proves that the one-time child prodigy has grown to be a respectable executive producer, but he still has a long way to go before becoming a great rapper.
6/10
Columbia released 'Doris' on the 20th August 2013.