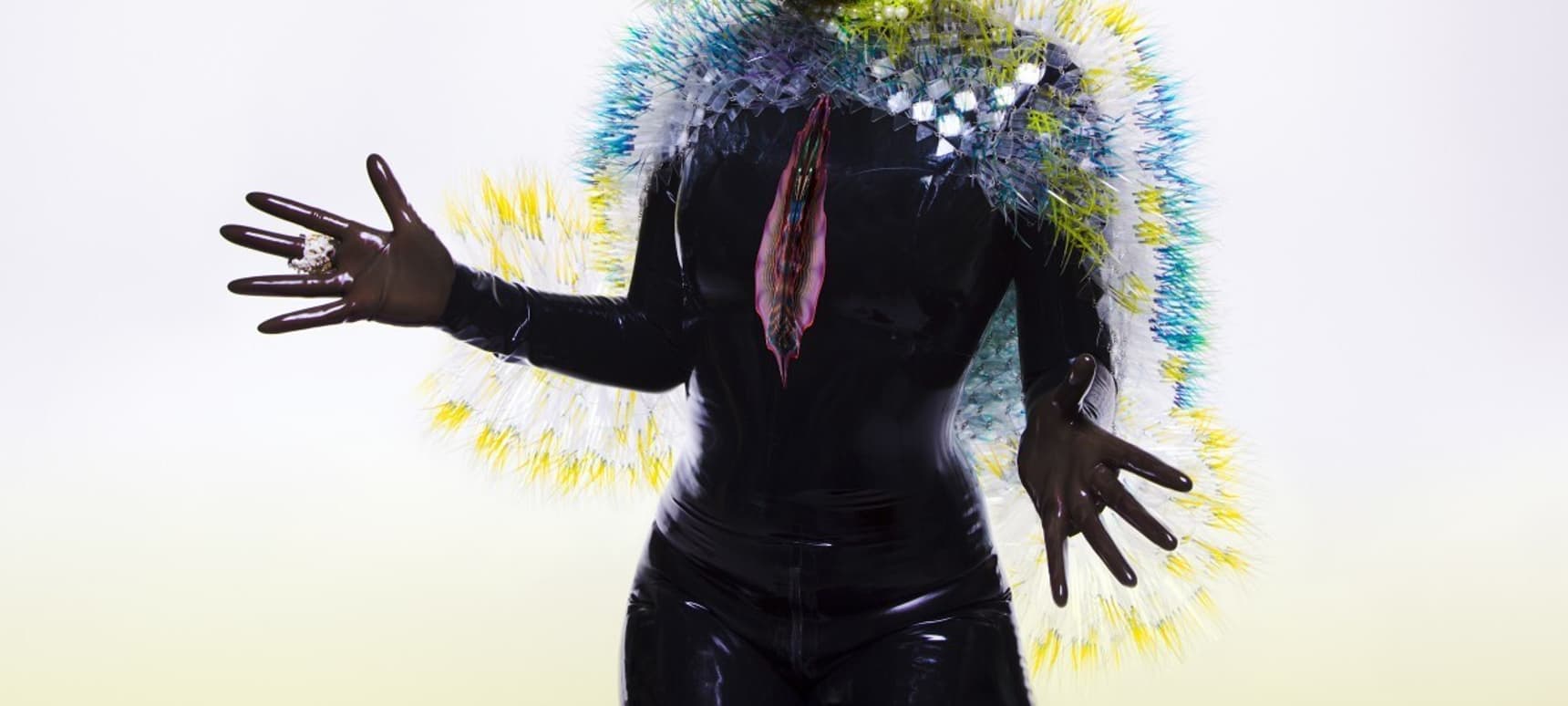 22.01.2015, Words by dummymag
First Listen: Björk - 'Vulnicura'
If Björk's last album 'Biophilia' was about the relationship between music, nature, and technology, then 'Vulnicura' is about its breakdown. Joining Madonna in the list of high-profile early album leaks over the past few months, there's something that 'Biophilia' missed and 'Vulnicura' acknowledges – both intentionally and by accident – which is the painful, mean, and messy role of the human in it all.
If you'll allow a clumsy analogy to the context of the album's two-months-premature release: 'Vulnicura' is the hack into heartbreak that the Icelandic icon has waited over two decades and seven albums to release. Leaving little doubt as to its source of inspiration, a hulking thud echoes under heavy-hearted violins that cry in a way only a classical instrument can in Stonemilker. Björk howls, Show me emotional respect! as the orchestration elevates in the ecstasy of grief for what she herself describes as her "heartbreak album". It's one inspired by the dissolution of a long-term romantic partnership with artist Matthew Barney, and it's the most harrowing of insights into the brutality of a love lost that Björk has ever offered.
It's fitting, then, that the Haxan Cloak should share a credit on Family. He's a London-based producer who's known for his morbidly introspective soundscapes, and here he almost buries Björk's insurmountable vocal under the rumble of a slow thud and distressed cello bow that recoils from its own strings. Is there a place / Where I can pay respects / For the death of my family? Björk moans over the laboured, disrupted composition while off-tune violins whine into a peak before being suddenly cut short. It's a perfect marriage of the organic and the electronic that both Björk and her British protégé share, and a rare mastery of these strengths combined.
In fact, in an effort to maintain the artist's famously conceptual approach to a kind of musical holism, Björk has chosen well in terms of young collaborators. Venezuelan Arca, too – also based in London – handles the majority of the co-production, and you can hear his networked organism, a cybernetic parasite that infects the entirety of 'Vulnicura'. It's in the bulging melodic chime that wobbles and licks across organic and synthetic-sounding tones in the urgent malice of Notget (Don't remove my pain / It is my chance to grow) or the granulated snare simulation in conflicted closer Quicksand (If she sinks / I'm going down with her). Björk's attempt is not only to universalise her own sense of self-indulgent despair, but to position it somewhere within the biotech network she regards so highly.
That's where the fact 'Vulnicura' was leaked, in advance of its intended release in parallel with Björk's March retrospective at MoMA, is most relevant. In a nearly 40 year career of abstracted, even detached creative expression viewed through a lens of biological, musical, and technological systems, this is where they all fall apart. They don't quite work. They're not quite real. Björk has finally lost control and the result is devastating in its humanity.
One Little Indian released 'Vulnicura' digitally on January 20th 2015 (buy). A physical release is expected on March 9th 2015 (pre-order).