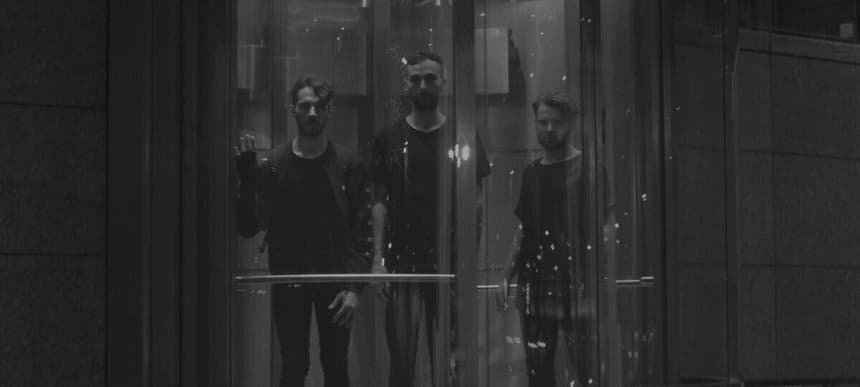 07.11.2013, Words by Aimee Cliff
Found Sound: One Circle
For the latest edition of our regular Found Sound series, in which artists send us field recordings and samples they've collected that have inspired them – check out past contributions from Jon Hopkins, Gang Colours, Yosi Horikawa and WANDA GROUP – we spoke to Italian trio One Circle about this recording they made of a Muezzin's call to prayer in Istanbul. The group, who individually are producers Vaghe Stelle, Lorenzo Senni and A:RA, released their debut 'Flight To Forever' EP earlier this year and played at a Club to Club festival preview in Milan with Kompakt man The Field earlier this month. Stream their found sound in the player above, and read our chat below.
Hi, One Circle! Tell us about this found sound.
One Circle: "Hello! Okay. City: Istanbul. We were there recording our first tracks as One Circle in a studio, for one month. We found the city amazing and very inspiring! We were really into recording our music so we tried not to hang out too much… we tried at least! During an afterparty we were chilling in a friend's apartment, it was early in the morning and we decided go out in the balcony to enjoy the breeze and the epic view with all the mosques …and the Muezzins started their prayers…and slowly you can hear this unbelievable counterpoint of voices coming from all directions and building up a choir; a single chant coming from every minaret. Daniele recorded that sound in his phone and here we are."
Did the sounds you heard in Istanbul find their way into the EP you were recording there?
One Circle: "It was the first time we had worked together so we decided that the best way was to set up all our gear and stuff and jam, for hours…days. 'Flight To Forever' is our debut and we really believe it is the result of the mix of our three musical personalities. Istanbul, we consider it as the fourth member of the band not as an instrument. We spent our free time down in the streets listening to the wide variety of sounds around us. We put in our tracks the peaceful atmosphere of the Bosphorus sea in early morning (it was beautiful take the ferry to come back to the Asian side), the thousands of voices of chaotic Beyoğlu at night and the tension of the Muezzin's prayers. We didn't use these sounds in our tracks but they influenced us a lot our way to approach to music during that period."
What can the uninitiated expect from the EP?
One Circle: "The roughness of three musical styles colliding … and the epicness and fluidity when these three elements blend perfectly in a stream of full-range melting melodies and no-escape techno pulses."
Whose use of found sound in music do you particularly admire?
One Circle: "Francisco López in la Selva, Toshida Tsunoda is great too. Lukid. He is not using in music but we really like to listen to his random recordings he uploads sometime on his Soundcloud."
What's your favourite sound in the world?
One Circle: "There's no such a thing unfortunately! We always struggle very hard to find it. We believe that every sound, to be 'great' or 'perfect', should be part of a nice or hard harmonic movement or should be the 'glue' to build a bigger structure. During jam sessions, our starting point is the consciousness that to achieve 'the sound' we have to build it up in a pyramidal way. So probably the 'perfect' sound is the one that gives you the impulse to go ahead, destabilise it and to move into something that you haven't discovered yet."
Italians do it better: The Afla Mito Club to Club festival takes place from today (7th November) until the 10th November 2013 in Torino, Italy.