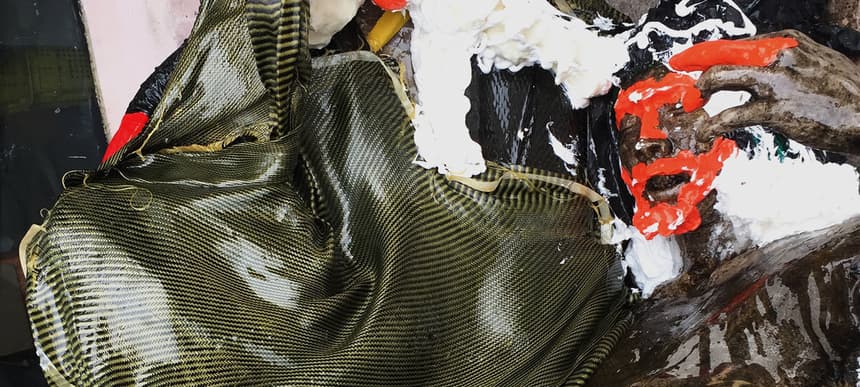 25.09.2019, Words by Tiantian Yang
"We want it raw!" How FunctionLab is carving out a genre-less club scene in China
The Hangzhou-based label and party series is drawing a diverse set of sounds into the fold...
Dark, hardcore, bass-heavy, intense experimental sounds are very much a thing on the other side of the Eurasian continent now. In the underground Chinese club scene, loud music pounds your chest, sweaty young clubgoers nod their heads and pause for long echoing screams, while aggressive and trippy visuals are projected on walls.
Despite international mainstream DJs making red money more and more frequently in luxury Chinese clubs in major cities, independent artists and dance music labels are building their own followings in much smaller yet more vibrant scenes.
Party series and avant-garde label FunctionLab is one of these. Holistic, destructive, vigorous, turbulent and rough are just some of the ways attendees describe their shows.
On a WeChat audio call, I speak to two of its founders, Juan Plus One and GG Lobster. The FunctionLab label started at the beginning of 2017 after GUAN, Juan Plus One and GG Lobster began to hang around at Loopy, an underground club hidden in a shopping mall in the south of Hangzhou, a second-tier city located in eastern China which is a one-hour train away from Shanghai.
"We used to be in a punk band about eight years ago," says GG Lobster, "then we started a synth-led, sort of electronic but definitely a rock band called GIRLS. Back then I don't think people got it."
Settled in the new club in town, they tried putting on their own nights where they performed DJ sets, building their own audience. The FunctionLab squad continued to brew their signature style while playing alongside both Chinese and international acts such as Tzusing, Howie Lee, Hyph11E, 33EMYBW, GOOOOOSE, Howell, Flava D, Sega Bodega, Lo Shea, Samuel Kerrige, Naked, Murlo, Toxe, Airmax '97, Kieran Loftus, Fausto Bahía, bela, XOXO Miro.
When asked how they define their sounds, Juan Plus One pauses for five seconds and answers: "We're still exploring more possibilities. I'd say we're drawn to something experimental."
"Guan and Juan Plus One are from a techno background," GG Lobster adds. "We're also absorbing new sounds from the new club scene. But our aesthetics aim at the music that is more danceable, rawer, more ravey but destructive so that you'll never forget once you come to our party."
"The club scene now in China is very open and it's like a sponge – we absorb!"
"New club sounds to me are all about new crossover and fusion," he continues. "It's a mixture of different styles. It's a mutation from the known genres. It's a closer relationship between audio and visuals."
"We're actually quite new Chinese, which means we accept all kinds of cultures. It's not like when you mention Berlin it's only techno, when you say London it's drill or grime. The club scene now in China is very open and it's like a sponge – we absorb!" Juan Plus One says, "Whether it's gabber, trance, techno or industrial, all those types of electronic music came to China at around the same time. We are just immersed in too many new sounds now. A techno kid goes to bass parties too! Party kids now don't go to parties depending on genres, they focus more on the aesthetics the promoters or artists present. If the feeling's right, gabber, trance, techno, industrial or even rap and emo can all be in the same party."
"That's why I think our label's aesthetics are easier to be spotted and recognised, as we are all very picky about our own sounds and parties – it's the priority! There are many great dance labels in China: S!lk and Babel Records from Beijing, SVBKVLT and Genome 6.66Mbp from Shanghai. We are sort of in the same circle because we share the same visions for the future of the club culture."
FunctionLab is signing emerging artists not just from China now, as GG Lobster explains: "We are reaching out to the rest of the world. Although we only started doing it, this is a thing that will change the attitude of the West towards us and break the stereotype that was given upon us for too long. The world needs diversity. The music we initiated should be included too."
He finishes: "We want mass energy, we want it raw, we want to rave!"
Watch GUAN's 'Ghosts Network':
Listen to more from Function Lab here.
Related: Swimful's 'Agony' video was shot in a Shanghai former bomb shelter