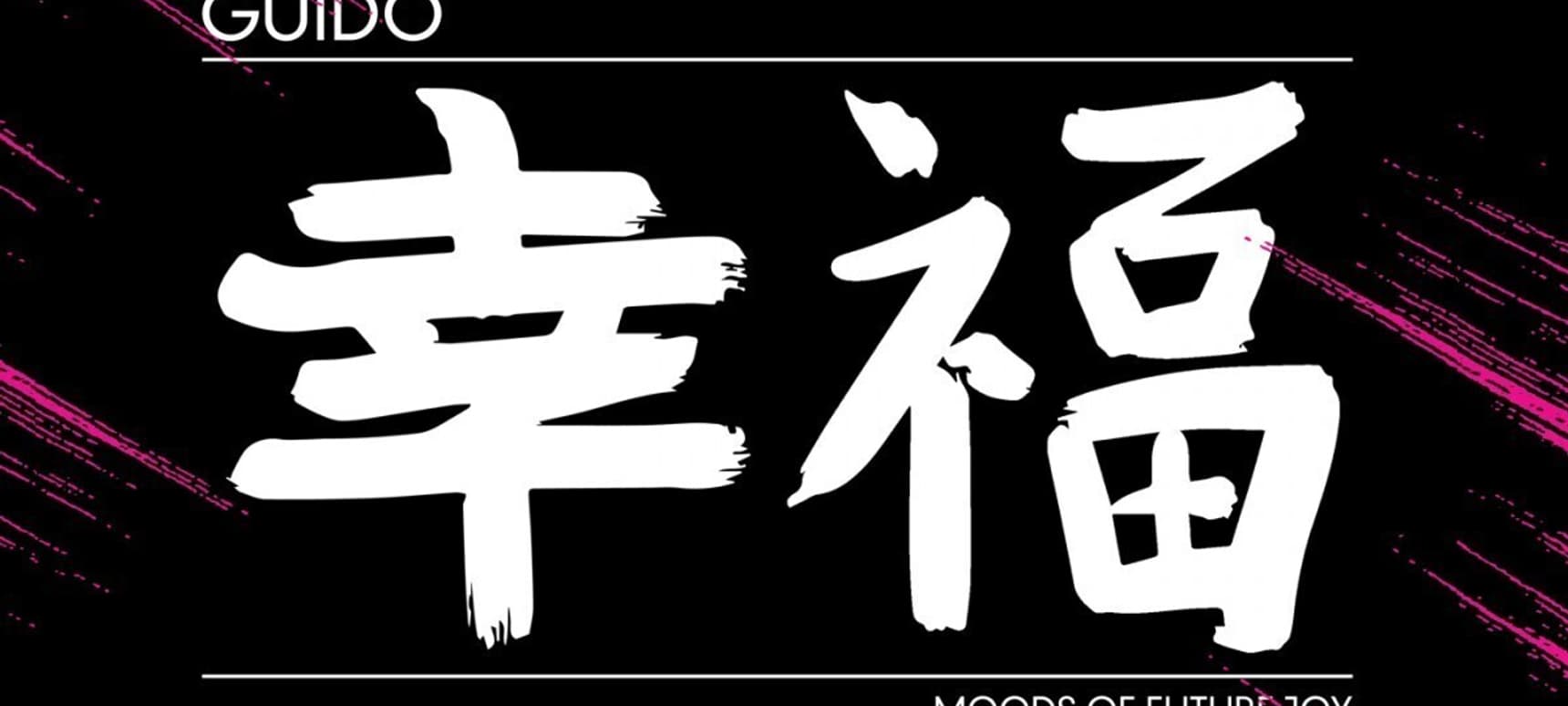 05.11.2013, Words by dummymag
Guido - 'Moods Of Future Joy'
To paraphrase the great Scratcha DVA, underrated musicians rarely become "rated" – they stay perpetually putting out solid records that are well received by those in the know but never get the acknowledgement they deserve from the wider world. Guido is one such underrated musician: despite being one of the key producers to emerge from Bristol's purple dubstep movement (which newbies can learn all about by reading Dummy's guide to purple), and despite a back catalogue of diverse and adventurous releases across numerous 12"s and on his 2011 debut album 'Anidea', Guido has never really garnered the same recognition as his Bristolian peers. And, defeatist as it might seem to concede so early, 'Moods Of Future Joy' probably won't do much to change this – but that doesn't stop it from being a consistently good, sometimes great, occasionally fantastic record.
With a formal grounding in jazz and classical music, it's unsurprising that Guido makes, above all, highly musical music, not just in the melodies and composition but in the sheer variety of styles and instrumentation he goes through across the record. Matching robust dubstep and grime with elements of jazz, vocoderised p-funk, pop, and even classical string arrangements (which pop up across the album, but to greatest effect on album highlight Kalm), it's like a less pop-geared version of another solid, also underrated album from earlier this year, Swindle's 'Long Live The Jazz'.
The album's full of bangers, too, occasionally just letting rip. Afrika Pt. 2 turns into something like an explosive, soaring piano house track, Heartful Dodger has a rude funk-grime flavour, and cosmic keys take Same Road into outer space. The vocal collaborations with singer Emma-Lou on GEM (Green Eyed Monster) and Letting Go are great too, that rare breed of club track where the inclusion of a singer feels like a genuine collaboration rather than a crass crossover attempt. As on 'Anidea', the sounds are all smooth-edged and synthesised, making the whole thing far more endearing than overwrought "electronic meets live" music.
The best parts of 'Moods Of Future Joy' overshadow the more forgettable, often interchangeable album tracks like Midnight Savannah, Jupiter, and NRG (although bonus points for Guido's cheeky interpolation of his own Mad Sax in Midnight Savannah). It's these things that give the sense that Guido's ambition might stretch a little further than his chosen template allows. The sound that Guido has built for himself carries its own restrictions of scope and scale, where it hangs in a peculiar balance of being both wildly ambitious and yet inherently Ableton-y, and so while he pushes his sounds to their limits across 'Moods Of Future Joy', he never quite breaks free of their limitations.
7/10
Tectonic released 'Moods Of Future Joy' on November 4th 2013.