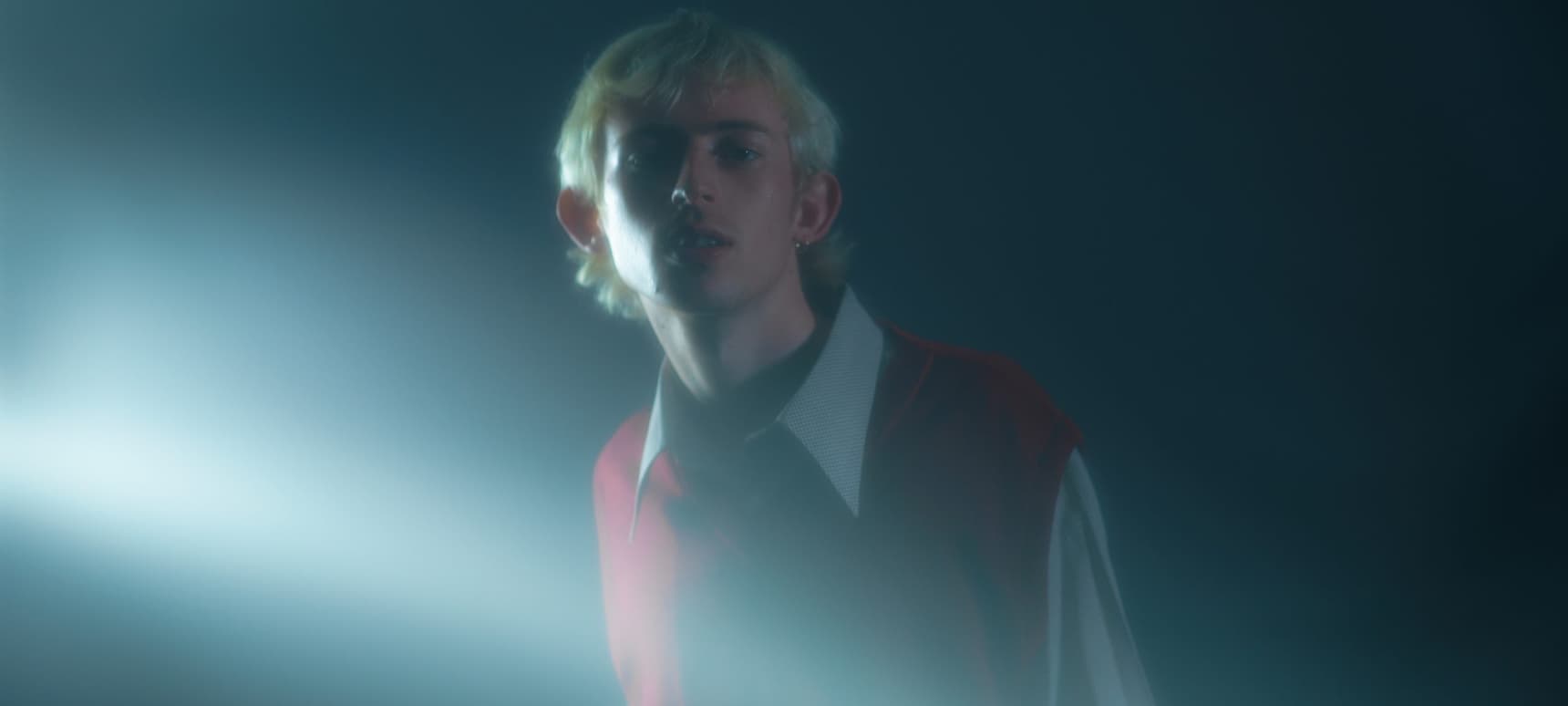 07.09.2021, Words by Billy Ward
How I Made: Gabriel Gifford on his 'Daffodils in Transit' EP
The Berlin-based producer and multi-instrumentalist chats the collaborators, samples and influences that have shaped his sophomore EP
In this feature on Dummy, we're asking artists to drill down into how exactly they make their music. We're looking to hone in on the processes, equipment and locations they made their sounds in, and following Brighton's Samuel Organ, we speak to Gabriel Gifford, the Berlin-based producer and multi-instrumentalist signed to our DMY Artists. Laced with 80's grooves, soulful melodies and crisp instrumentation, his sophomore EP, 'Daffodils in Transit', toasts an adventurous arsenal of tracks featuring collaborators Maya Law & Freya Roy, Sans Soucis and Lizzie Reed. To find out more about how the record was created, we sat down with Gabriel to take a deep dive into his musical influences and production methods.
Where was this record made?
This project has really been a product of the strange 18 months we've had, and the way in which many people have had to adapt their approach to making music – especially when it comes to collaboration.
The seeds of many ideas in the project were sown in Bristol, where I was living from 2016-2020. 'Cold Too' was written and recorded with Maya and Freya back in my Mum's place in Norwich shortly after I moved out of Bristol. Maya and I wrote our first album/mixtape together in that attic when we were teenagers, so there was something really lovely about returning to that space for my first *IRL* session of 2020. In October 2020 I moved to Berlin where I wrote the rest of the record, largely collaborating over zoom – a new phenomenon to me. This meant recordings were done between Bristol, Norwich, London, Glasgow, and Berlin.
What software or hardware did you use to complete the album?
This project definitely sounds like an extension of my last EP in regards to traditional instrumentation. Horns from Dominic Trevor, guitar from Freya Roy, and squeaks from my bashed up cello all helped breathe some much-needed life into the project when I was otherwise sat by myself on Ableton. The drums in each track were all programmed in Ableton's drum rack, which I'm particularly proud of. With limited resources and money, the easiest way for me to achieve my favourite drum sounds were with samples, rather than sneaking into a studio or buying a LinnDrum.
Being cooped up in lockdown, doing a lot of finishing and mix work for people also saw my creative process switch to a much more 'in the box' approach. I think this is quite evident in 'All That I Needed' – the last tune to be finished on the EP. Despite still centring around the acoustic guitar and vocals, the production style is much more focused on the manipulation of space. Getting different sections of songs to sound like they're in completely different environments is a real obsession of mine. I also used Output's 'Portal' plugin loads, which is how I achieved so many of the drones, vocal fx, and background details. It's such a great intuitive plugin with the potential to get very very deep.
Who did you work on it with?
I love working with several people on a record as it always keeps things new and interesting. So this EP, like the last, is packed full of features. Maya Law & Freya Roy featured on 'Cold Too',  are old friends from Norwich. Sans Soucis I'd been meaning to work with for years, so I was over the moon to finally make that happen. Lizzie Reid is someone I'd been more recently put in touch with and I absolutely adore her music. It's such a massive shame that I wasn't able to work with Giulia (Sans Soucis) and Lizzie in person, as they're both such warm, lovely and talented people.
Could you talk through some of your main musical inspirations?
I've always loved so many different types of music, so it's tough to direct them all into something cohesive. Perhaps that's why I do lots of radio. This project references Soul, Tezeta, Psychedelia, Disco, and more, placed in a more contemporary pop world. My favourite producer in the last couple of years has been Nicolas Jaar. I love the way in which he hops between pop, dance music, ambient, and more challenging sound design/installations whilst maintaining a real idiosyncratic sound. There's something about his sound palette that touches me like no one else's. A wonderful blend of distressed digital sounds, with things that you can tell, are recorded in a space by a human.
I can't deny that Mark Ronson has also been a big inspiration behind my last couple of projects. I love the way he works with so many different artists, and places them in new contexts, often with heavy nods to previous musical styles/eras. It's hard to touch on nostalgia without being a pastiche, which is why I'm trying to venture away from using all the obvious 'tropes' of a genre. But sometimes it just hits so good.
Were there any non-musical influences on the record?
I wouldn't say there were many direct non-musical influences on the music, but rather the headspace and approach I took towards creativity. The bulk of making and finishing this project was pure distraction and endurance. It took a significantly less amount of time to finish this EP in comparison to my last, as a result of being less precious about things.
With the record being so thrown together from different stages of my life, different collaborators, and locations, it was lacking a concept as personal as my last EP. So I tried to embrace the randomness in which this project came to be and made no effort whatsoever to try and make it sound cohesive. It's a collage of my influences and people's different voices and spaces melded together in the ether (or my laptop). Hence the title, 'Daffodils in Transit'. We were all a bit frail, dotted all over the place, with no idea of where we were going.
Listen to the album below, or via your preferred service here.