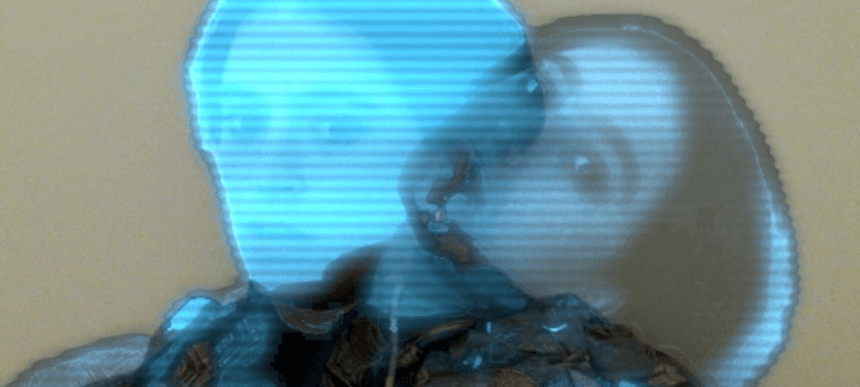 19.04.2016, Words by dummymag
Introducing: Zoee
Most of the songs we write come out of YouTube links we send to each other. We like that kind of influence, not just bands and singers but everything, even non-musical stuff. The music in Final Fantasy VII by Nobuo Uematsu is amazing. He tried to create a classic film score, like a Morricone or a Vangelis, but for a game, using Playstation's inbuilt sounds. So it sounds cheap and plastic, but also very heartfelt and poignant. We like Sunfly Karaoke backing tracks for the same reason. They're synthetic versions of something real, but they have this strange warmth about them. I think it's because they're home-made, without any worry about what people think. The sincerity is there even if it doesn't sound authentic. We'll try and write a garage track or a medieval ballad and sort of revel in how far we fell from the mark. We've always been really intrigued by the simplified façades that you get in stage productions and theme parks. I remember going to Thorpe Park as a kid and there were various themed areas, like a Wild West inspired street with saloon bar doors that were glued together so you couldn't go inside. I always felt attracted to these fake places, even though deep down I knew it was just an empty space behind the doors except for a McDonalds straw and a broken key ring from the arcade. The immersive rides really intrigued me as well, like Mr Bubbleworks at Chessington, which had that immediate colourful, synthetic appeal but then also this ominous sense of things that might be going on behind the façade. I always wanted to go back at night when the park closed, just to see what might exist behind the big smiley dancing machines. No doubt I would've been disappointed.
We like to think of each song as a scene or place. Our first song Insecure felt like a busy London street, with someone pleading through a window. So that's what we made for the video. We filmed it through the window of the pub we're both living above in North London, which is where we write everything. The slightly unusual domestic setting is definitely an important part of our low-tech and mostly chaotic approach. I think we'd both admit to being a bit technophobic. When we write it's very traditional, a piano and the two of us. At times it can get a bit Fame Academy, but we like the minimalism. When we record we tend to use GarageBand, with all its funny pre-set sounds ('pop vocal' reverb is a favourite). We both like happy accidents, there's been many occasions when I've started singing at the wrong point and then that becomes the chorus, or we might accidentally record sounds from the main road outside which then become a feature of the middle eight. We're finishing a collection of songs right now, we hope they'll give people an insight into our world.
Catch Zoee performing live as part of Dummy Presents on Thursday April 21st at Miranda, Ace Hotel London (free with RSVP).