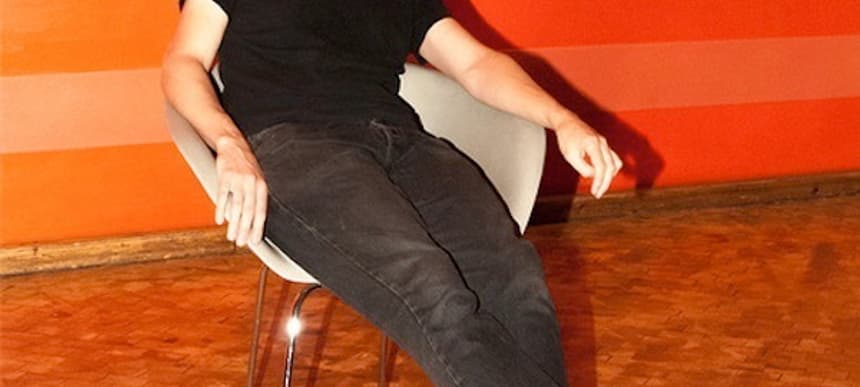 10.10.2013, Words by Aimee Cliff
Jacques Greene introduces Kit Grill
Montreal-based producer Jacques Greene is hosting his last London show of the year at Village Underground on the 9th November, and he's just announced that he'll be joined on the night by NTS DJ and producer Kit Grill as well as Gorgeous Children and Roly Porter. Kit Grill released his captivatingly minimalist debut EP 'Expressions' quietly in March on his own imprint Primary Colours, and is gearing up to put out his first full-length on GetMe! next month. Stream the first single from that, Still – as well as Fireflies and Prism (part 1) from the EP – in the player above, as Mr Greene tells you more.
Jacques Greene: "One time going through the endless scroll of the internet, I came across this beautiful abstract composition of a few black brush strokes on white. It was dead simple, but it had energy and personality and yet great restraint and some kind of elegance that really resonated. I had to find out what it was. Turns out it was the cover for Kit Grill's first EP 'Expressions'. Not only did the music live up to that cover, it fit all those qualities to a T and more. There is a well-honed and thought-out approach to all his work, both visual and musical, that I find incredibly inspiring. In the age of 'EDM' and computers that allow you to run 65 channels of audio and MIDI at once when making something, there is true beauty in making something work with only a handful of elements.
"If I had to compare Kit Grill to other artists, the more musical side of Steve Reich's work and Koreless immediately come to mind. But I'd rather simply enjoy his music as this one solid argument for minimalism amongst all that busy noise."
GetMe! will release 'Mirror Image' on the 25th November. Kit Grill will join Jacques Greene, Gorgeous Children, Roly Porter and special guests on the 9th November at London's Village Underground. Go here for more information or here for tickets.