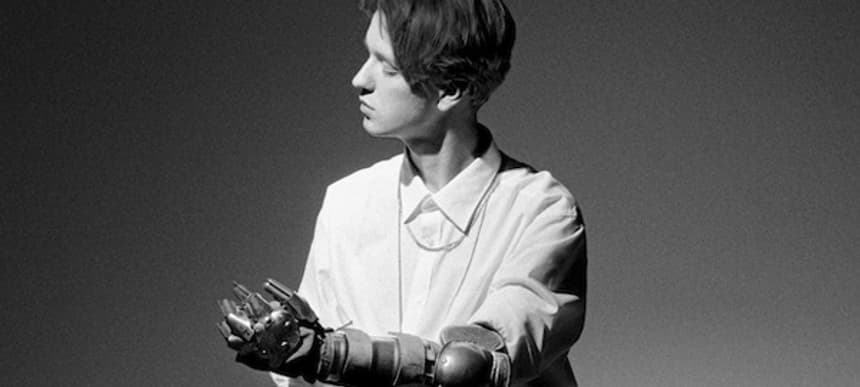 17.07.2014, Words by dummymag
Jam City debuting live show at Unsound Festival
Unsound is an experimental music festival that takes place in Kraków, Poland every year, bringing together ridiculously good lineups from occasionally disparate corners of the underground. Today, they announced a stack of additions to their festival lineup.
New additions to this year's lineup include The Bug (featuring guests copeland, Flowdan, Manga, and Miss Red!), Powell, Traxx, Mumdance (playing back-to-back with Pinch and with MC Novelist), Pharmakon, WANDA GROUP, a showcase of Berlin mutant clubnight/label Janus, and stacks more.
Excitingly, a press release also informs us that Jam City will be debuting a new live show at the festival in support of a new album, which is due later this year. This would be a follow-up to 'Classical Curves', his and stupidly good, stupidly futuristic, and stupidly influential debut album for Night Slugs. UPDATE: Jam City's team have reached out to say that Unsound's information is inaccurate, and a release date is not in place yet. So, um, ignore all that. He's still debuting a live show, though, and that's cool.
You can check out the full lineup for the festival below.
Unsound Festival 2014 lineup:
Atom™ & Robin Fox present: Double Vision (DE/AU) – World Premiere / Commissioned project
Ben Frost (IS/AU)
Bjørn Torske (NO) – DJ
Carter Tutti Void (UK)
Craig Leon presents: Nommos, with Sinfonietta Cracovia (USA/PL)
Deathprod presents: Treetop Drive (NO)
DJ Stingray (US)
Dopplereffekt (DE/USA)
Jam City (UK) – Live premiere
Joey Anderson (USA) – DJ
Karen Gwyer (UK)
Kassem Mosse (DE)
Księżyc (PL)
Le Petit Garçon (NO)
Mumdance feat. Novelist (UK)
Perc (UK)
Pharmakon (USA)
Pinch b2b Mumdance (UK) – DJ
Ren Schofield (aka Container) with Kenneth Kapstad & Thomas Järmyr (USA/NO) – World premiere / Commissioned project
Robert Hood (USA) – Live
Rrose (USA)
Stine Motland (NO)
Swans (USA)
TCF (NO)
The Bug with copeland, Flowdan, Manga, Miss Red & Special Guests To Be Announced (UK/EST/USA)
The Necks & Radian (AU/AT)
Transilvanian Galaxi aka Skatebård (NO)
Traxx (USA) – DJ
Wanda Group (UK)
We Will Fail (PL)
Zamilska (PL)
DIAGONAL PRESENTS: Bronze Teeth (UK), Powell live premiere (UK), Russell Haswell (UK), EVOL (SP/UK)
JANUS & BERLIN CURRENT PRESENT: Total Freedom (USA), M.E.S.H. (USA/DE), Lotic (USA/DE), Kablam (USA/DE), Amnesia Scanner (USA/DE)