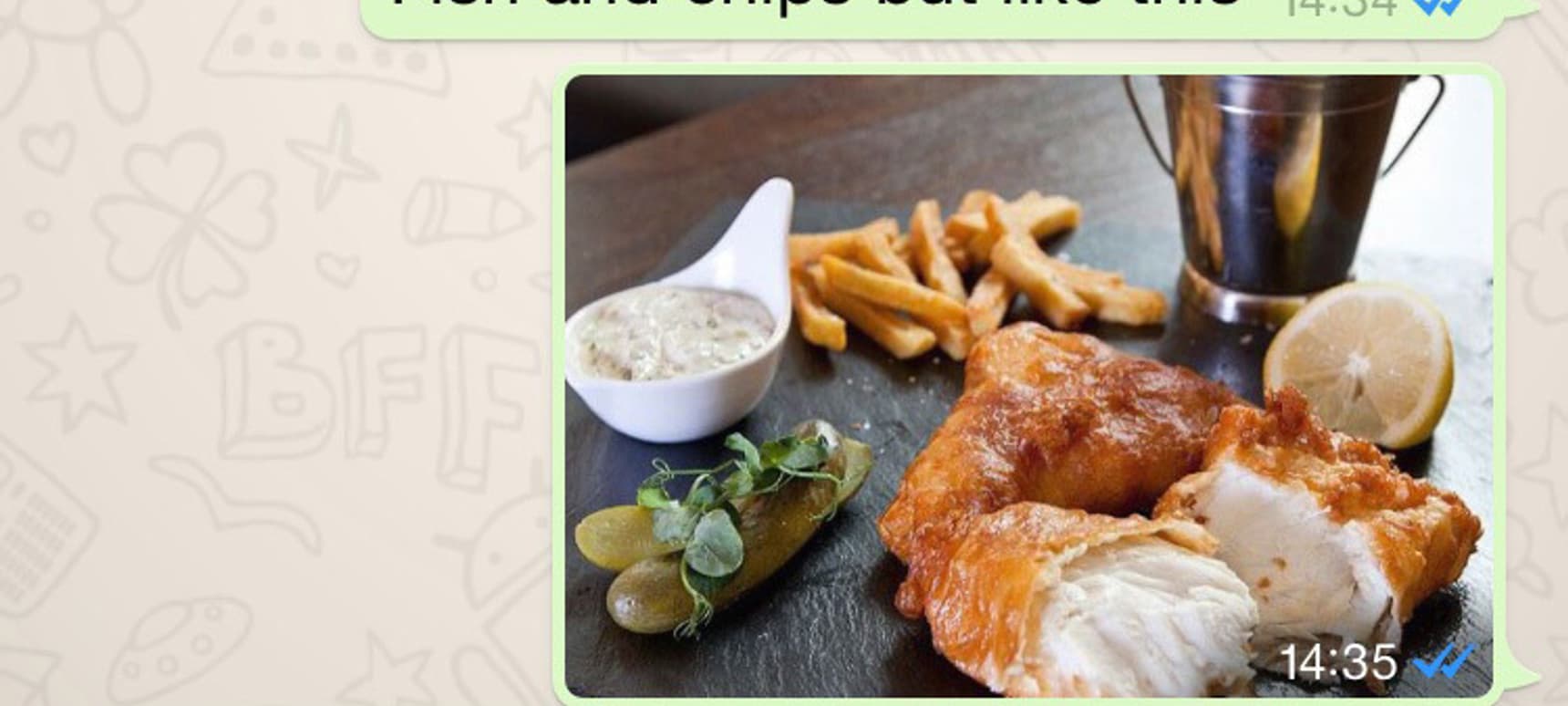 30.09.2015, Words by dummymag
A WhatsApp with JD. Reid and ItsNate
Click any of the images above to launch the gallery.
Following the recent release of their collaborative effort 'ME+1' on Astral Black, LDN-based word slinger ItsNate and Soulection/Rinse FM affiliated producer JD. Reid decided to take to WhatsApp for a 2k15 instalment of our 'In Conversation' series.
If you haven't heard 'ME+1' yet then what are you doing? Seriously. The release is a breath of fresh air and sees Nate & JD. join the dots between hip hop, grime and UK club music to create a sound that is both truly unique and unmistakably British. Released earlier in the month, the EP has been doing the rounds; with radio support including broadcasting powerhouses such as Julie Adenuga, Zane Lowe and Ebro on their Beats1 show, Rinse FM and NTS. The duo even did a radio tour appearing on Plastician's Rinse show and threw a well-deserved launch party at Power Lunches with Blackfoot Phoenix, Budgie and the boys all performing. The round it all off the boys have offered DUMMY the first full playlist stream, which you can check below.
A little background on the duo; earmarked by Danny Brown as one of his favourite UK MC's, ItsNate is living it up in London's recent hip hop resurgence, releasing projects alongside esteemed producers such as Darq E Freaker, Budgie and skwlkr; and definitely not shying away in the shadows, DJ and producer JD. has previously released a string of production-focussed EP's, including a release on Plastician's Terrorhythm imprint, a feature on Soulection x Stussy's 2014 compilation and a recent collab with grime wunder-kid Faze Miyake, which all find their way into all your favourite DJ's Serato crates. Turtle Beach on Astral Black's Frass FM 2 compilation is also definitely worth a spin (or ten). Listen to the 'ME+1' EP in full exclusively on DUMMY via the playlist below (yes, here, first!) and check the gallery to see the visual version of what ItsNate and JD. Reid had to say to each other about the project.
Don't ask how a plate of gourmet fish and chips got in there, but it made as f-ing hungry…
ItsNate: "What's good bro? Interview [time]. Pressure season. Have you ever made a collab tape before? I kinda have, but haven't. How did you find the experience?"
JD. Reid: " Yo. I've provided instrumentals for a project before but not got as involved with building the songs as I did for 'Me+1'. From us already working together I think there were a lot of ways we could have approached this project. I enjoyed the process of finding the sound where our two styles meet. What we your take on making the EP?"
ItsNate: "Yes it was fun, I think it's good to lock into a sound and an idea. It also allows a freeness and alleviates the pressure as you have someone there to contribute creatively when you might be feeling a bit static."
JD Reid: "So which tune did you enjoy building the most. Is that your favourite on the EP?"
ItsNate: "Ahh Rhythm was my favourite because it was the most natural. Kinda made itself and didn't have to try too hard which is always fun. Plus I like beats that are puzzles and that defo sounds like a puzzle to me. What's the colour of the EP?"
"I like beats that are puzzles and that defo sounds like a puzzle to me." – ItsNate
JD. Reid: "It changes throughout but it's mostly in the blue through to green spectrum. Code Switching s on the outside though that one feels more red. I like putting a colour to an instrumental. How do you get into a tune? When writing is it a techy thing for you, like patterns, or do you just vibe out?"
ItsNate: " I tend to mumble a lot, try and feel out the pockets and spaces that I'm meant to be in, then I start figuring out what I want to say. It can be the other way round though, no set way. I'd like a segway though. If you could be one instrument what would you be?"
JD. Reid: "I'm not really tryna be an instrument but I like the sound of a Rhodes. But what would it be if it wasn't raps?"
ItsNate: "It would be horse whisperer or a young yodel."
JD. Reid: "If you could describe the EP as a meal what would it be like?"
ItsNate: Fish and chops but like this…gourmet tengs. Bring me."
"I'm not really tryna be an instrument but I like the sound of a Rhodes." – JD. Reid
JD. Reid: "How many more questions? I want to ask something random."
ItsNate: "Go on then."
JD. Reid: "Soca or afrobeats?"
ItsNate: "Afrobeats – don't get it twisted. Afrobeats is influencing some of the biggest artists out at the moment."
JD. Reid: "Does it influence you?"
ItsNate: "Hmmm hard to say. I'd say I appreciate the melody they use and the way they allow their accents to work for them. What you saying about soca though?"
JD. Reid: "I'm a fan. Soca Gold 2008."
ItsNate: "I didn't see you at carnival wa gwan for that?"
JD. Reid: "All a low profile this year, but back to this, what's the nest move for ItsNate now?"
ItsNate: "New music, new music, more SLOCAL, events, travelling, more music for sure."
JD. Reid: "Yeah I'm saying the same thing."
ItsNate: "Yeah, let's keep it moving."
'ME+1' is available now on digital download and limited edition tape cassette via Astral Black (buy).