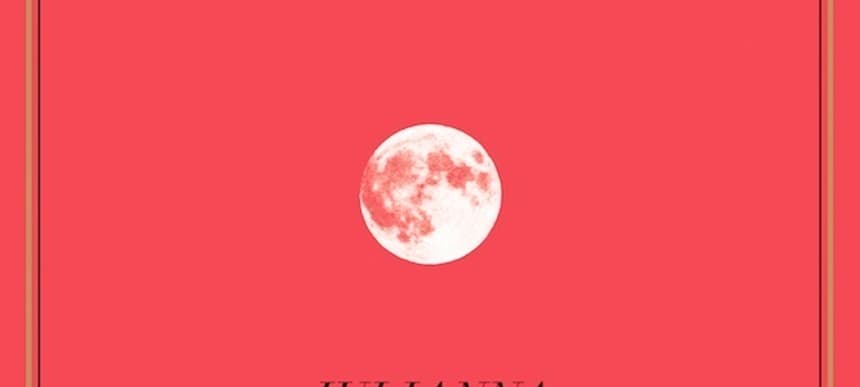 12.08.2013, Words by dummymag
Julianna Barwick - 'Nepenthe'
There's something dislocating about the experience of Julianna Barwick's music: a tendency to a lapse in aural recognition and certainty. Although I know for sure I've spent plenty of time with third album 'Nepenthe' recently – and previous work 'The Magic Place' at many points over the last few years – there are still times when I go back and hit play and feel like I'm hearing Barwick afresh for the very first time. The effect is one of an appealing impenetrableness, a sense of always being on the outside looking in, and one that both stirs and chills the listener.
Much of this impact can be put down to the singularity in the backbone of Barwick's sound: picking up where previous work left off, 'Nepenthe' is built around those ocean waves of wordless voice, always different and always the same, simultaneously so human but with an amorphousness that contorts into alien directions. But unlike last year's stark one-off track Never Change, 'Nepenthe' offers new ground in its richness of instrumentation – a change that can be put down to the presence of Sigur Rós associate Alex Somers on production. This may not surprise many all that familiar with the post-rock Icelander's extensive back catalogue, and it's a reference point that's felt throughout. While this is no problem in itself, the effect is that sonically moments such as The Harbinger or Pyrrhic's speakerphone murmurings – or the aged, toy pianos used on Crystal Lake – can come off as ever so slightly Sigur Rós-by-numbers.
On the flipside, at other moments this wider palette can be flooring: Labryinthine's vox and piano grind their way inside of you, and closer Waving To You's bowed string occupies ground between discomfort and a paper-thin beauty, ultimately all the more haunting for the absence of Barwick's looped voice. The effect is like the oxygen suddenly being sucked out of the air around you, or a flickering figure eventually disappearing on the horizon. But the ghosts of those transfixing vocal layers – that drop out so suddenly from previous track Crystal Lake ­– still spook the album's closing reflective moments.
It must be said these criticisms of the overall sound of 'Nepenthe' may be rather harsh considering that its making involved Sigur Rós collaborators in Somers and string ensemble Amiina, the guitarist from múm, and was inspired by, written and recorded in Iceland. But it does mean that 'Nepenthe' feels more grounded in context than the otherworldliness that many will have experienced with 'The Magic Place'. While it's arguable whether anything on 'Nepenthe' reaches the zenith of White Flag, it's exciting hearing Barwick attempting fuller "songwriting" with tracks like One Half. 'Nepenthe' is a record that feels like it could comfortably feature in Brian Eno's regenerative hospital room; whether listening for the first time or the hundredth, Barwick's spiritual craft is nothing short of medicine for the soul.
7/10
Dead Oceans released 'Nepenthe' on the 12th August 2013.