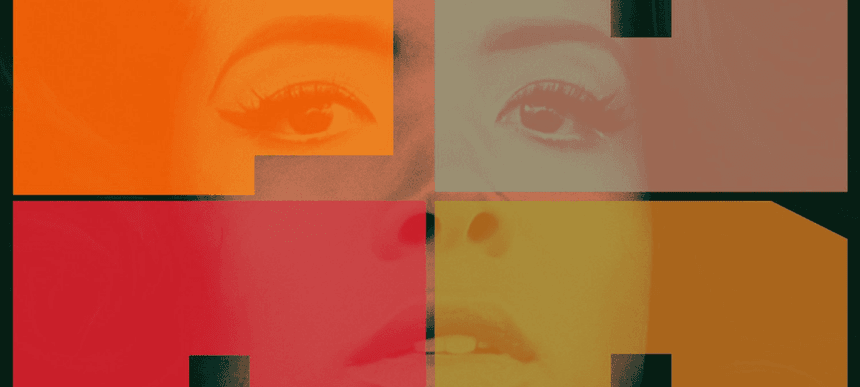 25.04.2014, Words by Steph Kretowicz
Kelis - 'Food'
I don't think I'll ever get over Milkshake. With that single, Kelis – couched in hip hop production and a neo soul core – presented the sound of future pop. In a frenzy of seedy rhythm and distortion as visceral as the salacious subtext of "la, la, la, la, la, warm it up", Kelis lifted R&B out of the sentimental '90s and into the millennium on the pelvic thrust of a crunchy, jerky bass line. Everything about Milkshake was perfect. Inevitably, anything to follow would pale in comparison. The cocky bounce of 2006's Bossy came close, but even the robotic 'ping, ping, ping' of a curt and ubiquitous synth loop couldn't hold up to it. The unfortunate David Guetta collaboration Acapella followed and all seemed lost to the major label machine. But Kelis is nothing if not a master of reinvention.
Over a decade since redefining pop with Milkshake, her focus returns to subjects of the edible variety but instead of sexy insinuations it's the back to basics beats of Cobbler and Biscuits 'n' Gravy that moves 'Food'. Recorded in indie production darling Dave Sitek's LA home and released, surprisingly, through alternative UK label Ninja Tunes, Kelis strips right back on the uber-production and offers a refreshingly raw and soulful vocal delivery, almost brutally interrupting what could have been an endless plummet into vanilla pop. Instead, songs like Runner open as abruptly as the switch from hollow beats and insistent superclub vibes to narcotic groove as a serrated voice moans, "I became a runner, to escape the fame". So there's your motive.
But it's not as if Kelis needs one, as a knocking bongo beat and understated horn section trundles along the funky disco of Jerk Ribs, while the life-affirming call-and-response grunts between woman and child open the rising tribute to a relationship-gone-right in Breakfast. There are still glimmers of that scorching sexuality that made Kelis famous as she breathily commands "I want to be blown away" over a whirling organ line plucked from the analogue cosmos in Hooch. That song is a lonely but hopeful swagger into optimism, as a xylophone and trumpets puncture the mood, while Friday Fish Fry glimmers above a pool of sun-drenched surf guitar. "There are millions just like us, fighting fears and hiding lust" is part of the poetic closer in Dreamer, drawing Kelis The Popstar back down to Kelis The Human, which – even if it's not Milkshake – is an attractive way to be.
7/10
Ninja Tune released 'Food' on the 21st April 2014.