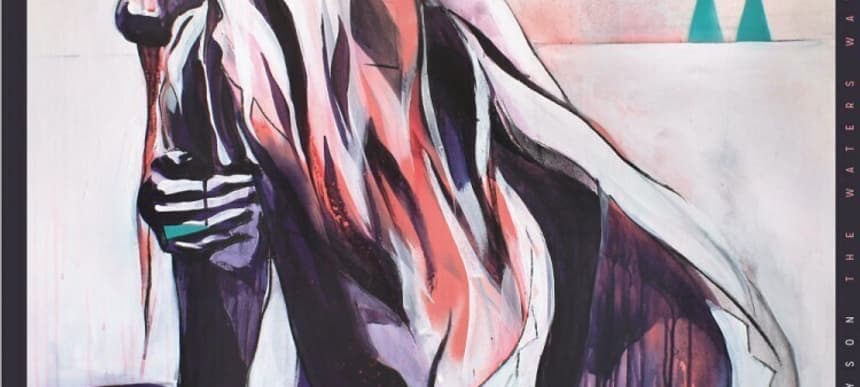 25.09.2013, Words by dummymag
Kyson – 'The Water's Way'
When we spoke to Leeor Brown earlier this year, he had some pretty on-point words for the kind of attitudes that have clearly contributed to his label's success. "I think we need to get over the idea that we need to target fans of a genre and just start doing what you think is awesome", the Friends of Friends boss told us, "you don't have to pander to genres anymore, you can just do what you think is cool."
Easy claims to make of course, but FoF's continuing growth indicates these claims are backed up by their output. Releases in 2013 have ranged from arguably the most Shlohmo release to date, through to the slack, surreal campfire strums of Perera Elsewhere's Bizarre. While the label has rather outgrown its "mutual friend" model for releases, the "anything goes" approach that this background created still felt alive and well on the recent second 'Show Me The Future' volume – pulling in acquaintances from rap abstractionists Young Fathers to the big mind of DFA's Larry Gus. Kyson, an Australian artist currently residing in Berlin, was on the compilation with the optimistic glimmers of Sunnyvale, which has just been followed by a release for debut offering 'The Water's Way'.
As Kyson, Jian Kellet Liew crafts the kind of thoughtful, carefully carved beats that have a logical connection to FoF's LA base, but feeds off the Low-End legacy in similarly implicit ways that albums from Lapalux, Kelpe and Shigeto (to only name three) have done in 2013. It gives 'The Water's Way' that intrinsic "beat" feel – a loose enough notion to be absent of the potential to genre-pander that Brown spoke of – which helps tracks like Ran Away and My Mother's Eyes springboard off down their own meandering paths. Liew has spoken of much of 'The Water's Way' inspiration being based in coming from the Southern Hemisphere and experiencing the European winter for the first time. This can be heard instantly, and most successfully, on opener We've Been Inside For Too Long – its tender touches conjuring images of longing stares out of frostbitten windows, with the iciest of chimes sounding out intermittently like water droplets falling from a stalactite.
But while moments like We've Been Inside For Too Long clearly carry the mark of their maker, this isn't something always apparent elsewhere. We've reached a point where there's such a surfeit of producers reaching for found sound mp3 files, looking beyond their laptops to earthier forms of percussion, and crafting electronic music for the heart as well as the head, that having a strong identity of its own is an absolute must for the work to stay afloat. There are a few moments on 'The Water's Way' that fall short of this, admittedly clearest on the vocal offerings. Post-'Eraser' Thom Yorke mists surround She Said To Me Quietly, but the most problematic moment is ­closer Shadows Cross. Liew's vocal sails rather too close to Justin Vernon's trademark falsetto – a link that makes more sense if you consider Kyson's elegant remix of Bon Iver's Holocene.
'The Water's Way' offers a comfort that will make it ideal mid-winter, Sunday afternoon listening. Unfortunately, rather like a Sunday is wont to do, at times the album can wash over you: making marks in the snow but not always forming into something clearly decipherable. But Friends of Friends continuing to extend itself out – both geographically and sonically – to offer an outlet for artists like Kyson can only mean good things, and Liew could do a lot worse than keeping Leeor Brown's label in his friend circle for the foreseeable future.
6/10
Friends of Friends released 'The Waters Way' on the 24th September.