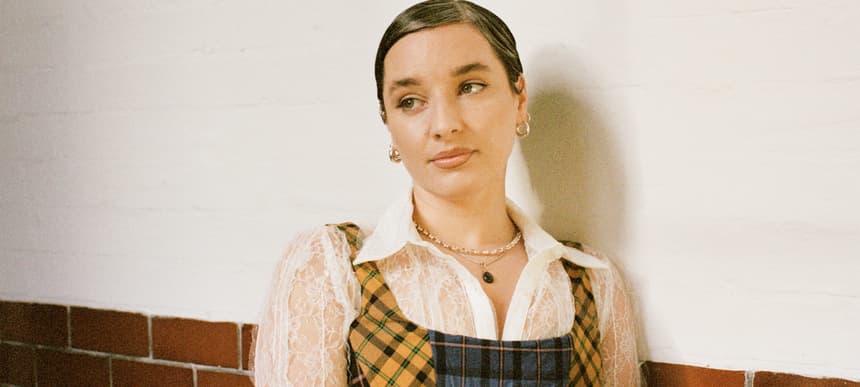 21.03.2023, Words by Billy Ward, Photos by Matilda Hill-Jenkins
Laura Roy is dreaming with her eyes open
After re-locating from rural Canada to London 5 years ago, the rising songstress appears more focused than ever on new EP 'Odyssey'
Two years have passed since Laura Roy dropped her 'Tides' EP. Heralded as the most honest and vulnerable body of work the Canadian had made at that point in time, the project's spell-binding nature is as much a testament to her picturesque upbringing in Nova Scotia as it is a representation of the artist's constant journey of self discovery and growth. If 'Tides' was the soundtrack to Roy's rural upbringing in the Great White North, then her shiny new EP 'Odyssey' finds the songstress washed up on new shores entirely - the hustle and bustle of inner-city London. 
The door to Laura's new life in the UK capital creaked open back in 2017 after she was booked to play a small showcase in East London. Surrounded by like-minded artists and high on a prolific spell of creativity, Laura decided early into her maiden voyage to the Big Smoke that this is where she belonged. Since moving, the singer/songwriter has gone from strength to strength, building up a name for herself within the city's live gigging circuit while honing her unique sound of left-field folk and ethereal R&B with an ever-expanding arsenal of production skills.
Five and a half years into her life-changing move, Roy feels like she's found her feet. And you can hardly blame her. 'Odyssey' marks her first project since receiving two Grammy nominations as a contributing songwriter on Doja Cat's 'Planet Her' album, a triumphant achievement to go alongside the work she's been putting in towards her own music. Now looking to take this momentum into the remainder of the year and beyond, everything seems to be falling into place just at the right time for this spectacular talent. 
Following the release of the new project last Friday, we sat down with Roy to get the low-down on 'Odyssey', London life and what she's setting her sights on next.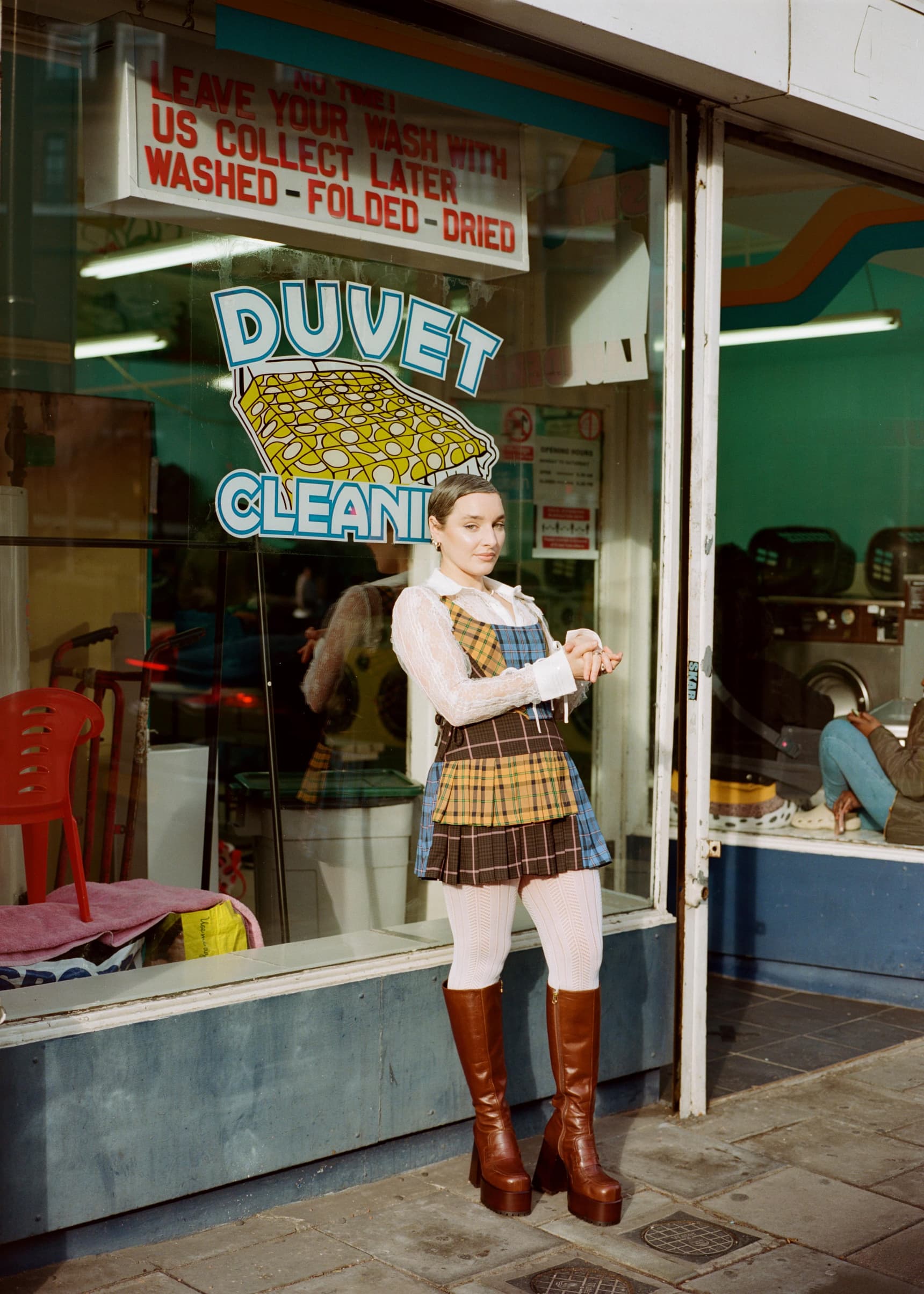 Can you describe the meaning behind the new EP?
"The EP is very introspective. I don't always love to give away too much of my own perspectives on the music as I think it's important for listeners to have freedom to interpret the music however feels natural and true to themselves. But I will say that it touches on themes of self-discovery, family, humanity, grief."
What are some of the project's main inspirations?
"My inspiration is almost always my own life experiences and thought cycles. Sonically, it's becoming a full circle moment, where I am leaning on my early childhood folk/singer songwriter influences and blending it with my love of R&B. I executively produced the EP with Geo Jordan so I think having that involvement on the production side is really helping to shape my own unique sound."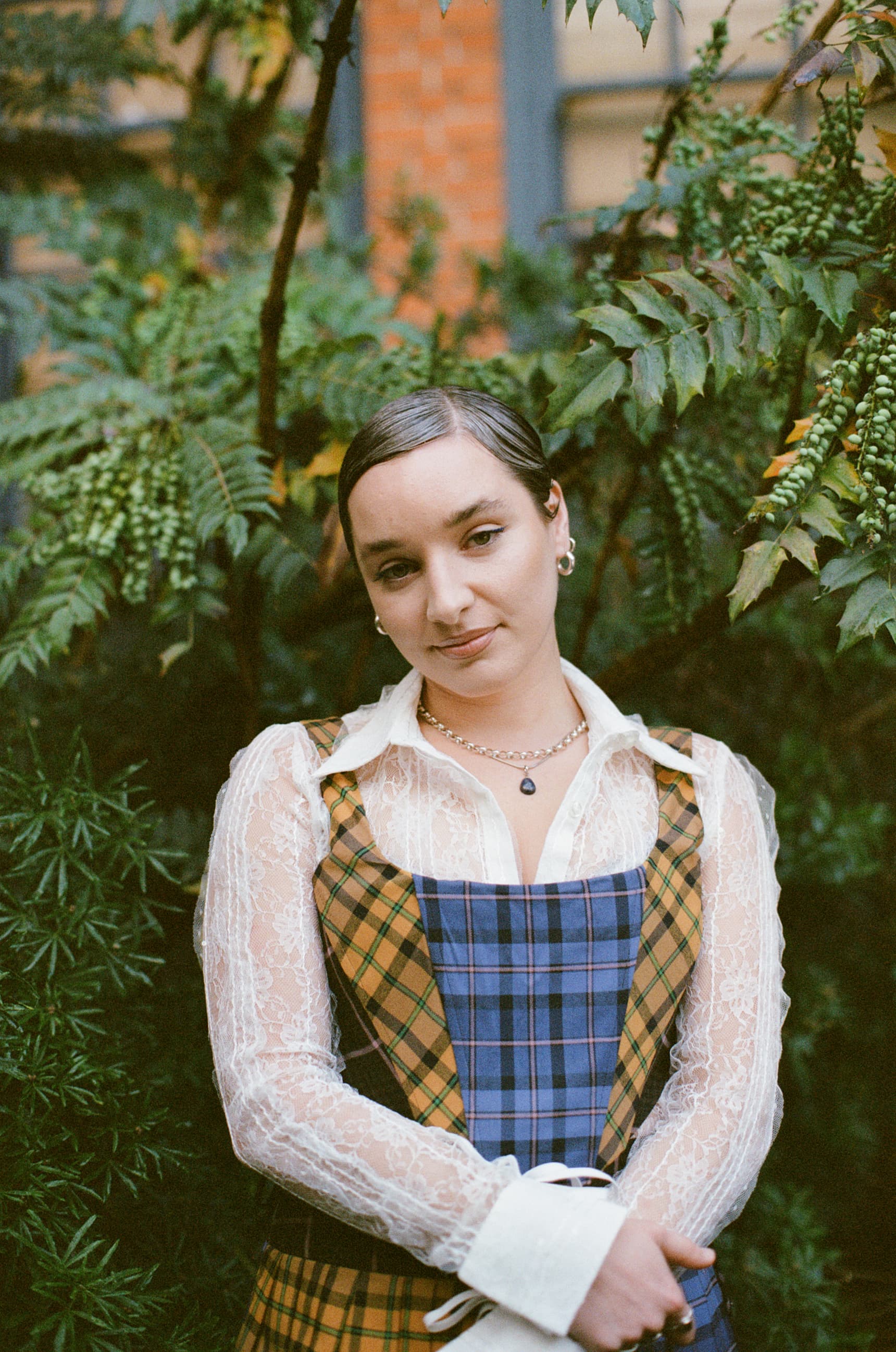 Where was the project made?
"Most of the project was made between two different home studios in Wood Green and Hackney. Geo and I had very little resources and funding so it was a huge labour of love. We wrote, recorded and played on everything ourselves. We sent three of the songs to our friend J Rozzi who wrote incredible string arrangements for them. It really just took the music to another level. I called on a few of my friends and community in the final stages. For example we recorded live grand piano keys at our friend Ed's studio on 'Call Me'. For that song, I also reached out to my friend Ruby Francis who added some backing vocals from her home studio. It was mostly Geo and I creating everything and then calling on friends in the final stages to add some magic touches."
Who did you work with on the project?
"I worked exclusively with Geo Jordan on the project. 'Call Me' I co-wrote with Talulah Ruby, J Rozzi wrote strings arrangements and Ruby Francis added additional backing vocals. The EP was mixed by Michael Njuguna and mastered by Dax Liniere at Puzzle Factory. For the artworks I worked with photographer Griffin O'Toole who is from my home province in Canada."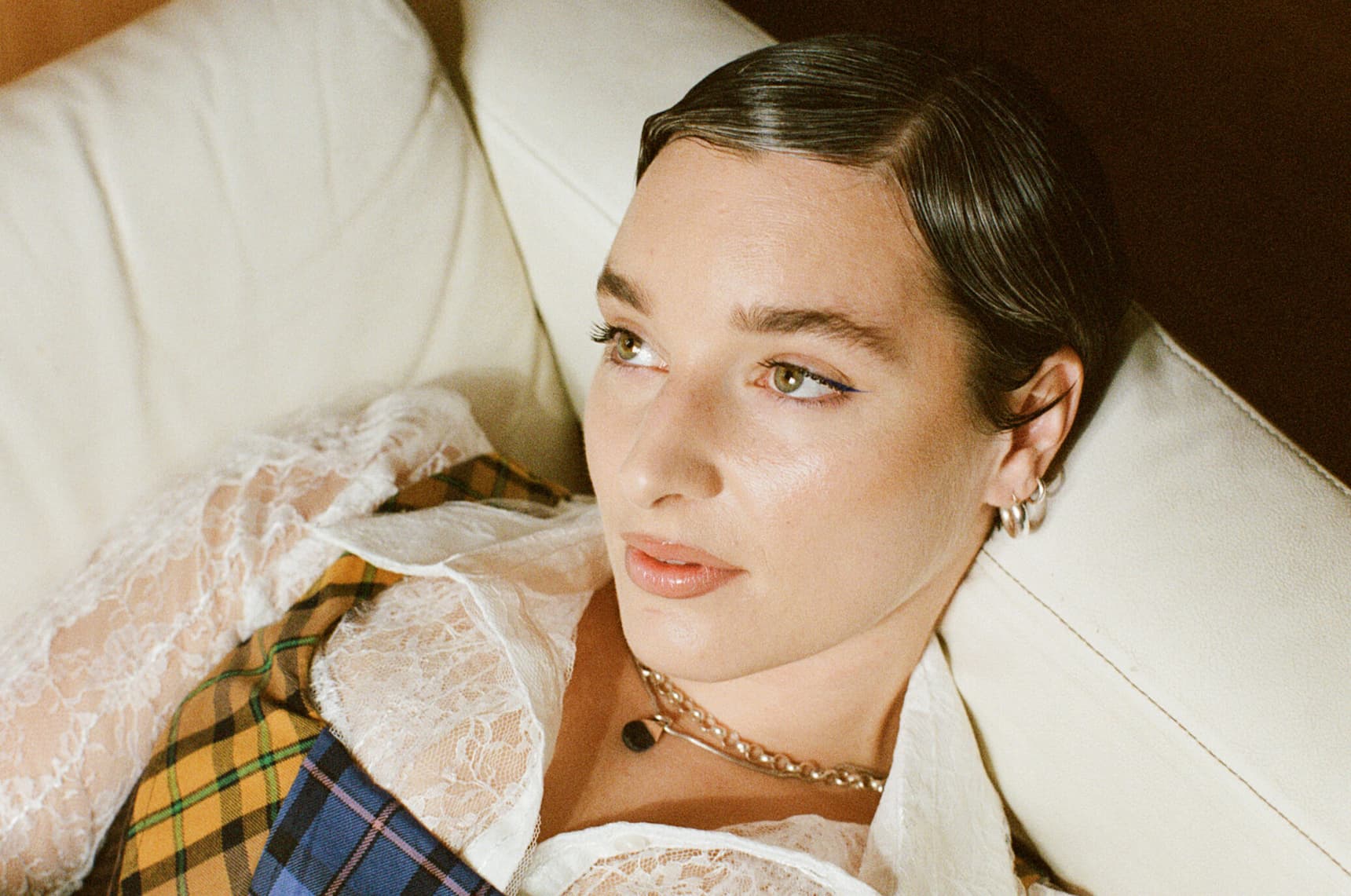 Do you have any favourite moments on the record? Why?
"I would say one of my favourite moments was getting the string arrangements back and listening for the first time. It brought tears to my eyes. The day I wrote 'Call Me' with Talulah Ruby was also extremely special. We wrote it in one day and we were really able to dig deep into an extremely vulnerable place."
How do you feel you've progressed as an artist since 2021's 'Tides' EP?
"I think I am moving deeper into a distinct sound. Having more involvement in producing my own music has definitely contributed to that. I just feel more confident as an artist and I feel like my songwriting style has really developed."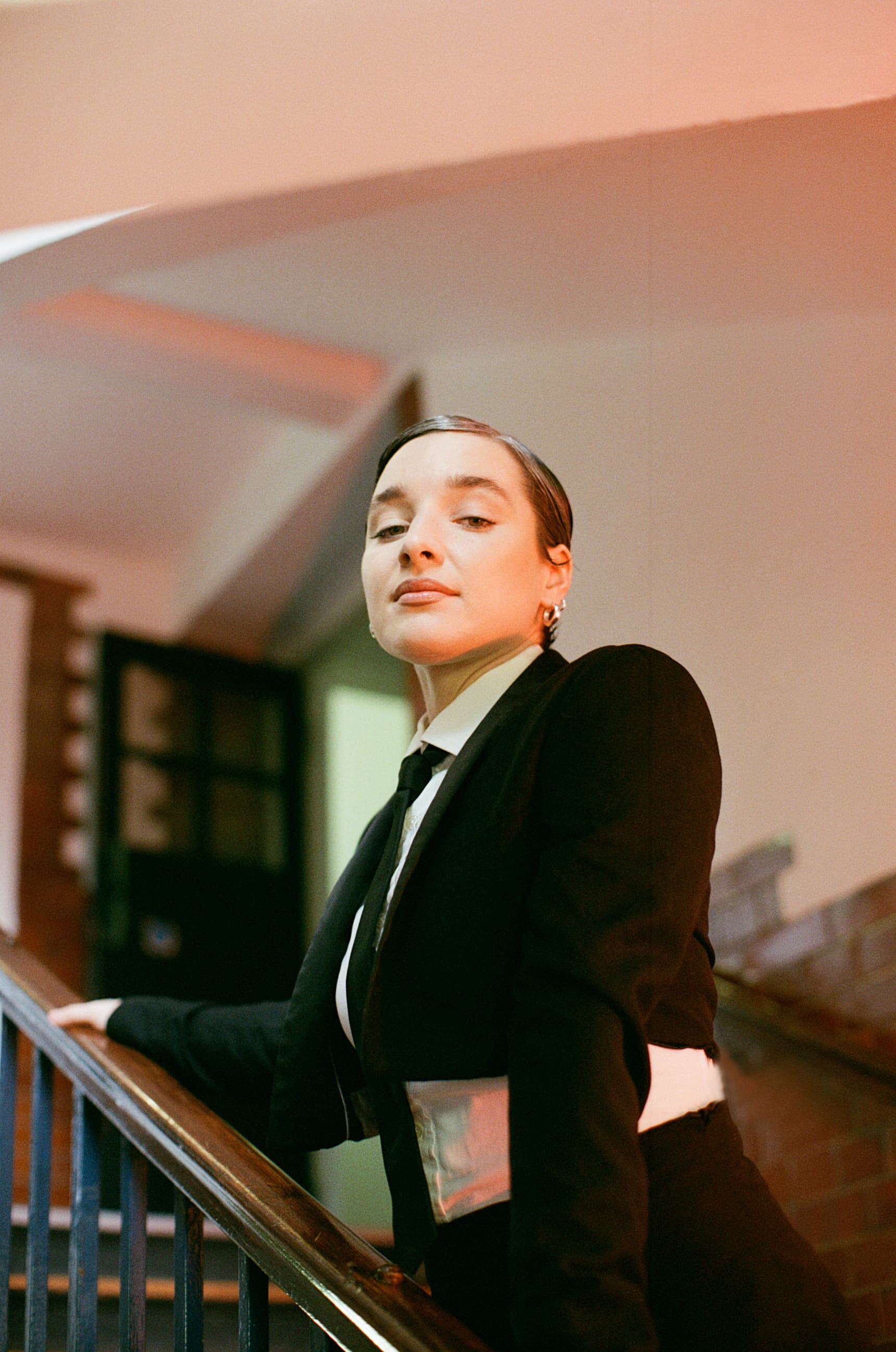 Tell us about your first ever show in London and how it came about?
"My first ever show in London was in March 2017. I played a small showcase in East London. I was curious about the music scene in London so I reached out to one friend who I knew would have some connections there. She linked me with this platform that organised small showcases for emerging artists so I got in touch and they scheduled me for one of their shows. I flew over for it, and while I was in London I met musicians and producers and had a couple writing sessions. It really changed everything for me because it was the first time I felt seen as an artist. I was blown away by the talent in London and the sheer size of the city and music scene. Coming from rural Canada, it was a completely new world for me."
What made you decide London was the place for you?
"It was that small showcase in 2017 that made me decide to move. I basically made the decision in my mind while I was on the trip."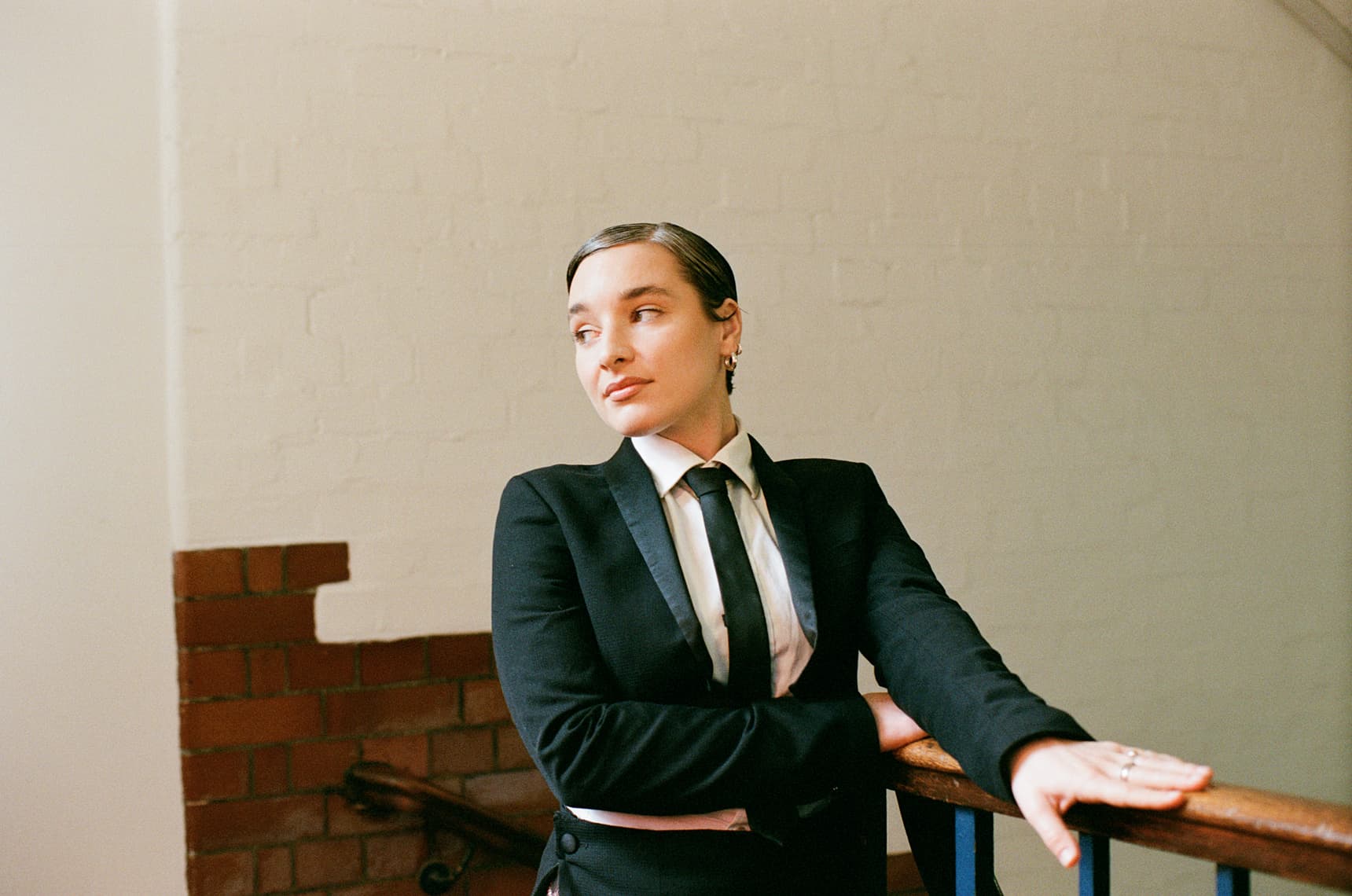 How did you go about achieving that dream of moving here?
"When I got back to Canada, I made a game plan to work all summer at a bar to save money and apply for a working visa in order to be able to live and work in the UK. By September 2017, I booked a one way ticket to London and moved into a shared flat in Brixton. I had travelled quite a bit in my life but it was such a different feeling knowing that I had actually moved to London. I experienced a bit of a culture shock to be honest. It took me a few months to even start to feel slightly settled. I would say after one year, I began to really settle in. It's been five and a half years now of living in London."
Has living in London helped you develop as an artist?
"Definitely. It's helped me develop in every way. Creativity, spiritually, as an artist and as a person. I am constantly inspired by the level of talent here and pushed to be better at what I do. Most of my friends are artists and musicians so I have a real community here. They inspire me a lot."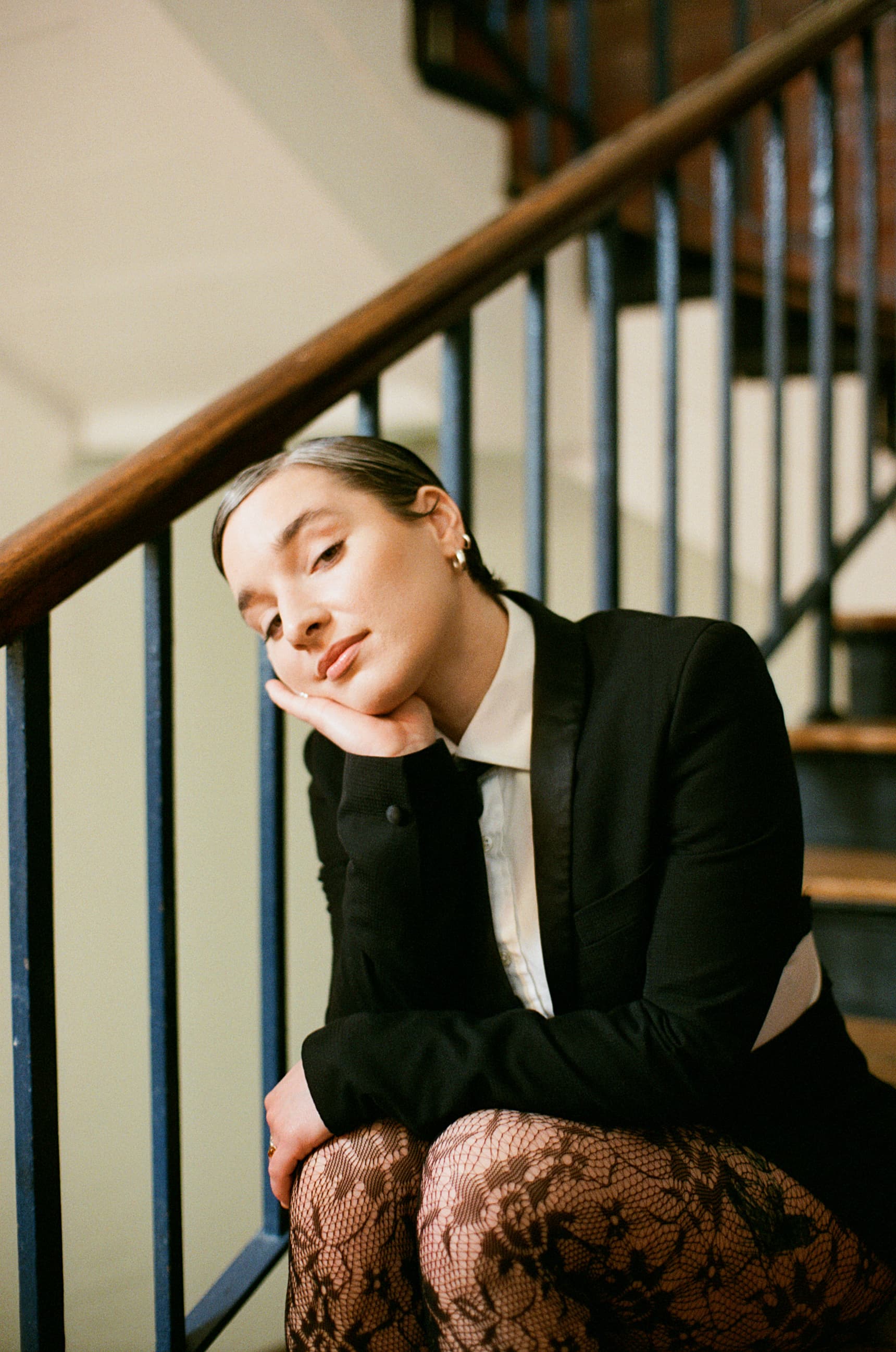 Tell us about your earliest musical memories growing up?
"One of my earliest memories is creating a makeshift stage in my living room as a child and putting on a CD of The Rankin family, who are a folk/country group from Nova Scotia Canada where I grew up. They had a lot of Celtic/folk influence in their music and I remember feeling really connected to it from an early age."
From the outside it seems you're having more fun with your music than ever, is this the case?
"Definitely. I think it just comes with experience and growing more confident in myself as an artist. I'm able to really own and celebrate my ideas and I feel really inspired to go back to my earliest influences growing up in rural Canada because I think it brings a uniqueness to my sound. I used to spend a long time running away from that and experimenting with the opposite sounds and styles, which was important for my growth as a writer and artist, but now I just feel like I've arrived at where it feels most natural and true to me."
What draws you towards the folk genre in general?
"It's a huge part of where I come from and my upbringing in Canada. A lot of the local artists that I was influenced and inspired by when I was just starting out explored this sound. I really love the storytelling element of folk music and the soul that is present in it."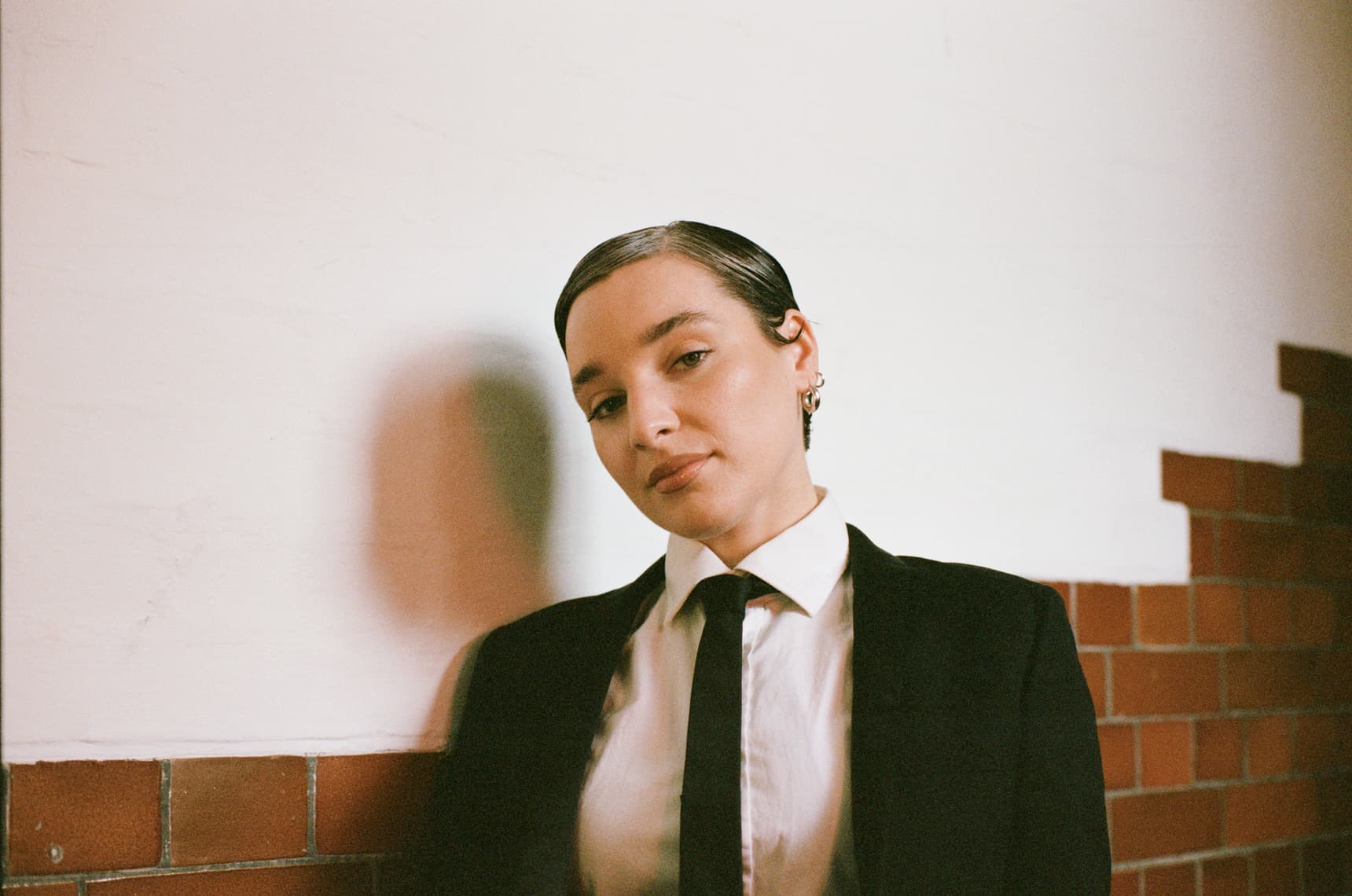 Tell us about your Grammy nomination and how that came about.
"That came about from a writing session in London with my good friend Linden Jay, and Geo Jordan. We were writing ideas to send off to LA for pitch, and months later got wind that it had been picked up by Doja Cat and would be on her album. I never get my hopes up too much on these things because I know how quickly things change or fall through in this industry. I kept my cool for a while and then sure enough when I was able to hear and see with my own eyes it was definitely surreal. They kept my backing vocals on the released recording which was amazing as well. The Grammy nominations were just the cherry on top. I went to the Grammy Awards in Las Vegas for it. It was a crazy experience."
What can fans expect from Laura Roy going forward?
"More new music, more growth, more visuals. I want to keep telling stories through my music, I want to develop more as a writer and producer. I'd love to score a film one day. I'd love to perform my music with a symphony. So many things! I just want to keep exploring and having fun."
Stream Laura Roy's 'Odyssey' EP below or listen with your preferred player here.
'Odyssey' by Laura Roy is out now on AURA MUSIC via DMY.
Submit music for release via DMY Artists.

Photography: Matilda Hill-Jenkins (Shot exclusively for DMY)
Styling: Tayla Gordon
Styling Assistant: Amalia Smart