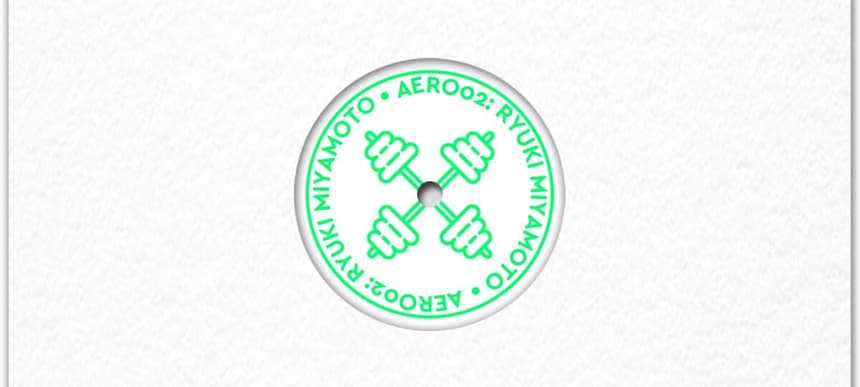 01.03.2016, Words by dummymag
Listen: Ryuki Miyamoto - Bounce Like This
Armed with a mission statement to only push tracks that make you move, Club Aerobics is a female-run collective founded early this year by DUCKY, Bianca Oblivion and Suspect Bitch. Aiming to be the first stop on your mission to gather songs to slay out, in their own words there are, "no genres, no rules, no safe sh*t, no boring. Make 'em sweat."
Playing live as Club Aerobics Radio on www.sub.fm every Tuesday, 10pm – 12am PST, they warm up for the show every week with fire-breathing download from the extended label family. This week's addition comes from energetic Japanese producer Ryuki Miyamoto, who takes us to the darkest depths of the club with his super-charged track, Bounce Like This.
We caught up with the label below to find out what inspired them to start releasing 101% per cent sweat inducing club workout tracks, and what drew them to Ryuki.
Tell us more about Club Aerobics – what inspired you to start it?
CLUB AEROBICS "Honestly, it was one of those perfect accidents. All of us met doing work for a different label, and when we realised we shared the same vision it just clicked. There's been an empty space in club music for a while – lots of labels release great tracks, but none do exclusively club-ready tracks that aren't genre specific. We saw a window and we jumped at it."
What sort of producers fit best on Club Aerobics? Are there any characteristics you seek out in people?
CLUB AEROBICS: "Genres are overrated. If it's a true club workout, we'll push it!"
Tell us more about Ryuki – how did Bounce Like This end up on the label?
CLUB AEROBICS: "Ryuki actually sent me his tofubeats bootleg on Soundcloud a few months ago. It was *fire* – like, it's in every one of my sets. He wasn't getting any attention for it, and I got passionate about launching his career however I could. Like, I was tweeting people to follow him. I asked him to write us an original and I actually can't believe how much he crushed it. It's hard to believe it's his second original track release ever."
Squats or burpees?
CLUB AEROBICS: "Well we are kinda partial to the booty soooo, defInitely squats."
With no financial boundaries, what's your dream Club Aerobics work out uniform?
CLUB AEROBICS: "Alright, look: we're all about style, but comfort comes first if you're going to sweat this hard! Give us your cutest sports bra, those fancy mesh leggings, a custom CA track jacket and your cutest sneakers (wedge for DUCKY please, she's short). If anyone wants to lace us up with athletic gear, we're interested."
How heavy are those dumbbells?
CLUB AEROBICS: "Uh, 160, obvs."
What can we expect next from Club Aerobics?
CLUB AEROBICS: "First off, clear your schedule for every first Tuesday of the month. We're continuing our free download series with some heat that will blow your mind. We're starting to experiment with visuals, too – featuring a different dancer in a small teaser for each release. We've been gathering the hottest unreleased bootlegs we can find for a compilation we're calling LEG DAY. We've got some Club Aerobics gear on the way, finally! We'll be announcing some cool news regarding our radio show soon, and you can find us IRL doing b3b sets around Los Angeles. Stay up on all the goodness on Twitter."