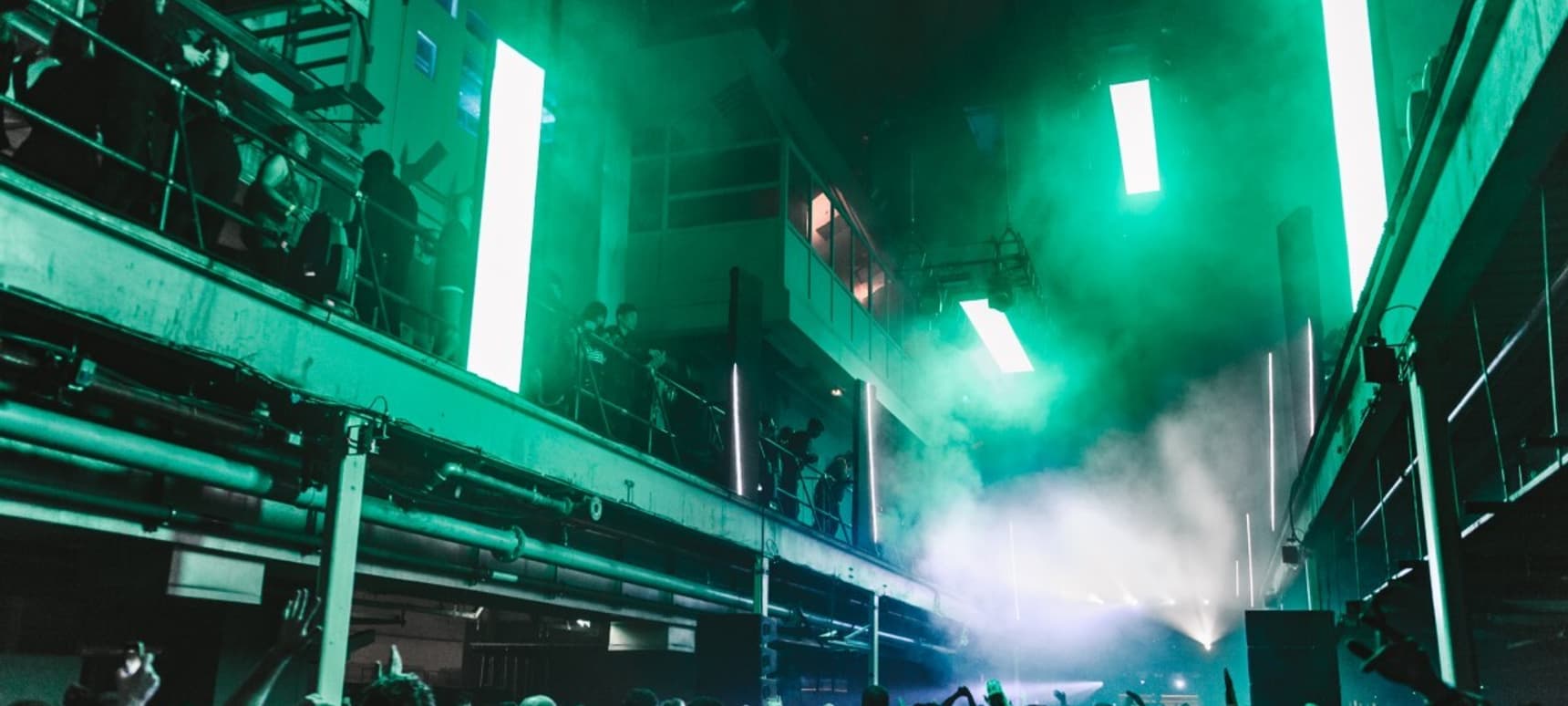 06.03.2018, Words by dummymag
Live report: Printworks Opening - The Hydra, London, 03/03/2018
Whenever you hear news about a London club nowadays, you expect to hear about a closure or license being revoked. This depressing backdrop is exactly why last year's opening of Printworks was such exciting news. The 5,000-capacity venue is based at the site of an historic, 16-acre newspaper factory in Surrey Quays, London, and has already turned heads having been crowned 'Club of the Year' by Mixmag.
The venue's vast speakers, which make the most of the height of the rooms and fill the balconies with real atmosphere, create a dynamic wall of sound that Phil Spector would be proud of, and with hundreds of lasers, Printworks' trippy lighting perfectly illuminates the venue's many dark corners, which are filled with disused vintage printing machines.
Its relaunch saw curation by The Hydra for the launch of Printworks' third season as well as a debut for its upgraded speakers (FYI: these are new D&B Audiotechnik J and V series PA with V-SUB and J-INFRA loudspeakers) and lighting. It's immediately clear there's been an improvement over 2017 in terms of sound, with the chatter of the audience now audible over the subtler DJ breakdowns, something that creates a genuine buzz in the air. There's also more space, with the main dancefloor feeling far less congested.
Opening hours at Printworks are from midday to 10.30pm, but the night's proceedings really kicked into gear during Red Axes – comprised of Tel-Aviv-based DJs Dori Sadovnik and Niv Arzi – at 5pm. Their set was a surprising mix of glitchy techno and feelgood disco, with the warm synths of tracks such as 'Sun My Sweet Sun' raising the roof.
Spanish electronic DJ John Talbot took things up a gear, with his music feeling nostalgic yet futuristic. Talbot's vocal samples built at a dreamy pace until erupting into deep-house grooves, with this thoughtful variation aligning perfectly with the venue's equally unpredictable psychedelic lighting. Fortunately, whenever things got too much at the main stage, the alternate 'Charge Bay' area was a far less hectic environment, with more of a house party vibe.
Things slowed down a little during Kerri Chandler's headline set as his Ron Ayers-inspired jazz samples blended perfectly with deep Chicago house. In fact, Chandler's more laid back-style promoted jacking all across the front row, with hands moving from side-to-side and girls getting on guys' shoulders. Chandler closed his set with a mix of the late Frankie Kunckles' 'The Whistle Song' – a seminal deep house classic. As the track's bouncy bass and joyous flute samples got everyone pointing their index fingers into the air, it became clear Printworks had all the makings of a excellent house venue.
However, with dates from DJ Harvey to art rockers Django Django coming up, it will be interesting to see if the venue which, despite its industrial rave aesthetic, is aiming to be a "experimental, multi-purpose cultural destination," can create the same buzz on nights that dive into different genres and move beyond house. This will be the Printworks' biggest test.
Listen to Dummy's curated playlists on Spotify.