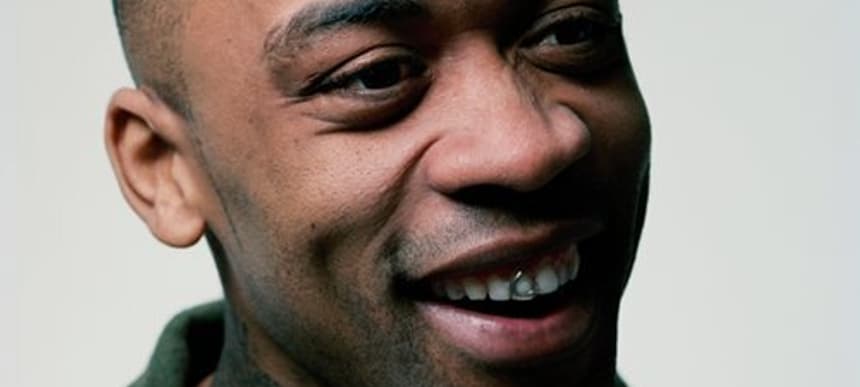 05.03.2018, Words by dummymag
Live report, Wiley, o2 Brixton Academy, London, 02/03/2018
On the day he braved the cold and received his well-deserved MBE for services to music, Wiley transported from Buckingham Palace to Brixton Academy, from three-piece suit to tracksuit, like a man on a mission. That mission was to tear the house down and reassert his universal status as grime's godfather.
Despite bitterly cold and snowy conditions, loyal fans flocked to see the victorious east London legend deliver on a big stage befitting him and, while a captivating performance, it left a lot to be desired. Excitement was certainly brewing, and an introductory video package, featuring commentary from Skepta, Jammer, Logan Sama and other grime legends on Wiley's greatness, certainly injected the importance into the occasion that it deserved. As he landed on stage for set opener 'Been A While', a visually satisfying block of council flats emerged either side of him, representative of grime's breeding ground, as he sprayed with precision.
Despite running through the classics – 'Wearing My Rolex' in particular had released a monstrous fervour among the mixed-age audience – and cuts from his upcoming Godfather 2 album, the performance was considerably disjointed. Choosing to coast through a number of tracks and recycle famous bars over famous beats, Wiley barely got past second gear with each song before transitioning to the next one, a trend that soon became a jarringly regular occurrence.
He saved the full song antics for the aforementioned 'Been A While', 'Wearing My Rolex', 'Can't Go Wrong' and 'Speakerbox', but spent considerable time in the shadows, giving time to new artists and long-time player partner Scratchy, strokes that failed to stick with the crowd. Kudos to Wiley for sticking to his creed of giving young artists a limelight, something that has earnt him the 'godfather' title, but on what was meant to be a celebration of his accomplishments, it could have been saved for another night.
Towards the end, the show lost focus, with Eskiboy complaining of a stitch throughout, leaving Scratchy and other guests Jammer, Mez and Saskilla to take over as masters of ceremonies. When he eventually did come back out, his underwhelming finale was summed up by yet another freestyle before curfew was summoned and, just like that, he was gone. Wiley is unpredictable in every walk of life, particularly his music – he has proven this throughout his career – and on Friday night, it worked to his detriment on a night that promised so much.
Listen to Dummys curated playlists on Spotify.