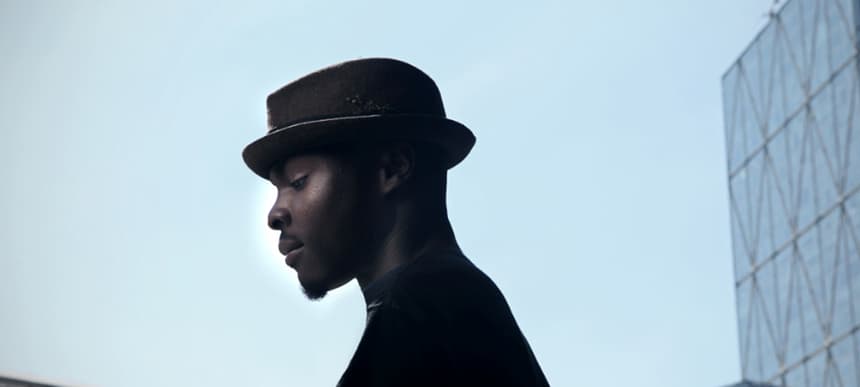 16.10.2013, Words by Aimee Cliff
Mickey Lightfoot introduces Azekel
Singer-songwriter Azekel first caught our attention earlier this year with a mash-up of – of all things – XXYYXX and T-Rex. Since then, he's been through serious artistic evolution, and his new EP (out this month) displays playful, patchwork production from the likes of Youan, Blaksmif, Adelight and Vincent Perez that has the breezy-voiced Londoner sounding bolder and clearer than he ever has before. And it's not just our ears that are perking up: RBMA alumnus, alternative hip hop wizard and Darq E Freaker collaborator Mickey Lightfoot is also a fan, and wrote the following on his love of the 'Circa' EP. Check the first two singles from the release in the player above while you read.
Mickey Lightfoot: "Whether you intend to make babies or you're just practising; or perhaps you've had a clusterfunk of a day and just need to chill – for me, Azekel's work serves as a great aid to all the aforementioned. His songwriting never fails to force you into his world and once you're there, it's kind of hard to escape.
"With his minimal production and awesome chord progressions Azekel's tracks just get better and better, drawing you deeper and deeper into a melodic cloud-like state. The EP is out in October and I'll be getting mine. There are rumours of some physical limited edition vinyl. If this manifests I want in, because in my humble opinion music like this deserves to be respected rather than chucked to the back of dusty hard drive purchased three years ago."
Generator and THNDR LGHTNG Recordings will release 'Circa' on the 28th October 2013.