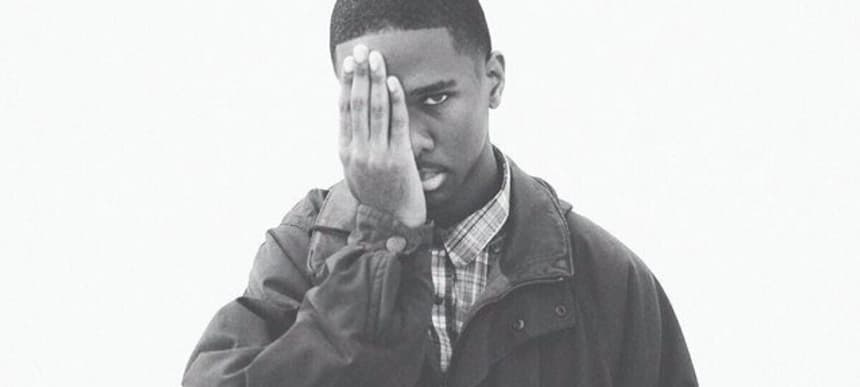 08.05.2014, Words by dummymag
Next: Cory Jreamz
Ambition is fuel – that's a given. But for Texan rapper (also writer, filmmaker, director, and all-round creative) Cory Jreamz, ambition is not just the fuel: it's the vehicle itself. But this is the kind of ambition invoked by negativity. "I appreciate pain and failure," Cory says, "because it brings out the William Wallace in me." These things are springboards for the radical Cory.
It's fitting, then, that this 19-year-old is pretty much an average Joe in his hometown of Houston – again, this is fuel for his rise, not to fame, but to self-improvement, to being the best. Does anybody in his hometown recognise him yet? "If they did," he answers, "I would lose that one of many chips on my shoulder. I like it." It's this almost masochistic sense of being flared up and – let's say it – inspired, by slings and arrows, that is a running theme in his music. For example, Swim, from his recent 'Invictus' EP, stems from somebody asking him if he could swim or ride a bike; the somewhat ignorant question morphed into the track's legible beats, into Cory's almost yawning, middle-finger-up flow.
The 'Invictus' EP, his first collection of sounds since 2012's 'Vague Current Vivid Fated' EP, marked a vast improvement for Cory Jreamz. It's more coherent and polished, another stepping stone in the right direction. The four teen angst-ridden tracks of 'Vague Current Vivid Feated' were still undeniably Cory, but just a less developed version. Of course. "Without development any artist would be stagnant," he says. "Without development I would still be ignorant."
An already budding characteristic has him referencing all things from pop culture to more traditionally intellectually stimulating subjects (Da Vinci, Zeus, the MoMa) – though he feels labelled as "the rapper who only references random intellectual things in his raps" – yet it's his burgeoning storytelling talent that he'd like to shine through. "I am more than that. Berlin is part of the Lonely Painter storyline, being the first of four stories." It's with this, from the upcoming album 'The Lonely Painter', that Cory hopes to say: "I CAN TELL STORIES IN MY MUSIC ALSO."
He's up against the best and brightest from history, those whom he references throughout many of his raps. Invictus' opening 'Pressure' is full of them, spilling over its hyper-distorted, panic-inducing beat: "Teen anger's all in my heart / Sylvia Plath all in my veins / I ain't takin' shit like Rosa Parks" — and of course there's the Allen Ginsberg-referencing Howl, in which he mentions wanting to be better than Ernest Hemingway. "It's a true fact I want to be better than Hemingway one day," he admits earnestly.
Like a true, archetypal artist he spends his free time falling "in lust and temptation with women," which, he says, "turns into very, very sad poetry." The sounds that frame these words are often wildly dark, expansive, mind-battering, which Cory puts down to preference. "I need beats that would sound good while watching Eraserhead," he explains. "I need beats that would sound good in the Palace of Versailles."
While being this creative soul with many interests and a desire to be the best, Cory Jreamz doesn't suffer from the same arrogance that would cripple most others who are this way inclined. "I want guidance from the greatest," he says, talking about screenplays and direction, "so one day I could make the best music videos ever." He is humble without being boringly modest, ambitious without being deluded; his music and words are just the start of things. 'The Lonely Painter' should conceptualise his storytelling, pairing it up with poetic rap and screenplay alongside direction, making for an exciting and intriguing next step in Cory Jreamz's story.