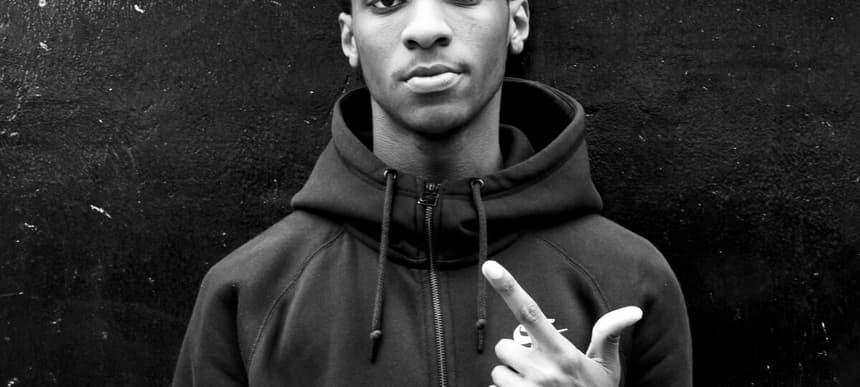 09.09.2015, Words by Natalie /
Next: DJ Taye
"In October 2010 they held a tryout session and I brought my tracks on a flash drive. I was so new to it, I never had any 1200s around me at the time, so I just let Spinn play my tracks. The footworkers dancing and all the guys who were there, Spinn, Rashad, Earl, and Manny all approved of my tracks, it was my first time meeting them. I was 16."
Considering he was 12 when he started making beats, to be initiated into a family such as Teklife so relatively young, and immediately have his music entrusted to a dance floor was huge for DJ Taye (aka Chicago native Dante Sanders). Accelerating his development, it created the spark alongside other team members of a similar age while providing a sought after environment where the relationships are tightly knit, which organically seeps through in their collaborations: "We all feed off each other, so our style is always fluctuating. There's always something new, [we] try to keep a fresh collaborative effort going on."
Taye, along with the collaborators on his new EP on Hyperdub, are the ones that will shape the long term future of Teklife. He feels his relationship with the London label ran by Kode9 is important, as "It pushes both movements forward just by our sound crossing over. Definitely a huge inspiration on truly what we can do with bass music and sound design all around." The EP called 'Break It Down' was constructed at home and during the globe hopping of his European tour in 2014. Working with fellow Teklife member DJ Earl for the latter two tracks, they feature drums that hit hard like a Mike Tyson knockout punch Vine on loop at around 160bpm, give or take.
Footwork's sampling pool of the past few decades resuscitates songs by "being original, raw content and not just what they already know." Taye inparticular has a penchant for diving into 90's hip-hop and R&B. "I'm highly influenced by the 70s, 80s, and even jazz from before that era as well. "The '90s hiphop and R&B is what I grew up hearing, like the stuff my mom would listen to, and the stuff she grew up on. I feel like if I use stuff I grew up on to play out, my generation can relate." Sampling soul music is a staple in modern footwork, seeing a breathtaking apex with 'Double Cup' by the late DJ Rashad, who Taye is eternally influenced by day to day, citing It's Not Right and Love U Found as two of his favourite tracks. A bulk of '90s hiphop and R&B tracks also heavily sampled soul and in making footwork using '90s era Jay-Z songs (his dad was a big fan), he also is devoted to this tradition, increasing the chance of multiple generations appreciating his, and therefore Teklife's craft. At age 20, the imprint's youngest member is keen to revisit a lot of the music he was making as a teen (such as Sunrise 2×15, originally made in his high school senior year), with the tools, aptitude and inspiration he's accumulated up until this point. The first two tracks are a real joy to listen to, a flurry of Yeezy-chipmunk vocals blissfully trying to overtake each other on Go Away featuring DJ Paypal.
"Hyperdub are a huge inspiration on what we can do with bass music and sound design all around." – DJ Taye
While Taye's EP coalesces footwork's recent UK influences, like any other Teklife release at its inherent core is the city of Chicago; it's energy coursing the arterial grid-lines lit up on 'Double Cup''s artwork. 'Break It Down' and DJ Spinn's EP are both out soon, plus, Teklife x Hyperdub take over Corsica Studios too, all in October. It makes sense from what he's told us, though, that what he's really most excited about in the near future is "for the entire fam to be together, everybody putting together good releases, everybody doing their thing, moving around, but altogether!"
Teklife season approaching.
Break It Down EP by DJ Taye's EP is out October 16th on Hyperdub. Watch out for Stop F*****g Lying Footwork VIP also coming soon.