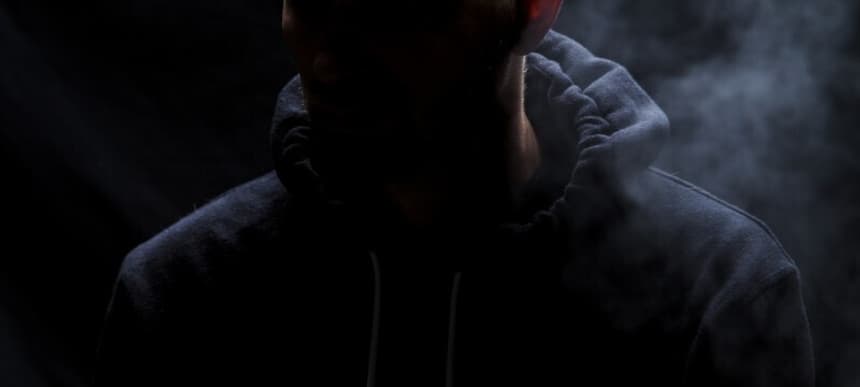 20.08.2015, Words by Natalie /
Next: Letta
"I don't really fuck with genres because everything has been mashed into each other over the last few years," sets the precedent of our discussion. The real talk comes from Letta, an immensely talented and underrated producer with complex circumstances. He is a producer who has thrashed it out with three unsavoury elements of life that leave a bad taste in the mouth: violence, addiction and homelessness. Soaring over the usual interview fables that recall pivotal experiences in the club or faded trips to record stores swallowed up by gentrification en masse – Letta was busy growing up in Arizona – the US hub for drugs smuggled up from Mexico. 'I was a junkie for years and sold a lot of drugs – it was a super violent, hectic time," says Letta. "The fact that I made it out of that alive and the fact that I've stayed clear of drugs or even thought about them in the last five years is a miracle". Pulling a self-intervention Letta exiled himself to the desert, five miles north Mexico. Occasionally on methadone, he spent a few years battling addiction but had the healing time he needed to head back to the city. Hustling days behind him, Letta has found his sweet solace in a warehouse space on Los Angeles' notorious Skid Row where he steers clear of life's bullshit; mainly hanging out with his cat, smoking and making beats.
Living in the States, Letta's physical detachment from the UK hasn't stopped its music scene playing a strong part in the formation of his debut album 'Testimony', which is set for release next month on Coyote Records. After hearing Portishead in his late teens, he was hooked on production. "It was what really got me into making music," states Letta. "I had never heard anything that resonated that deep with me, that stuck with me, almost haunted me." He was then enchanted by UK garage, an interest garnered off the back of his first raves in the mid to late '90s, which was followed by the first wave halcyon days of Wiley and Ruff Sqwad. However, the real musical jolt cited by Letta is the reworking of grime in the last few years. "I started hearing these tunes from people like Mr. Mitch and Visionist a few years back and it really changed what I was trying to do, like everything had come full circle. The emotion I had always tried to express with those eski touches and detuned square waves, it all just made sense to me and I felt like I had finally found my place – and the sound I wanted to achieve." The circle intact, it births his album 'Testimony'. Designed for edge-to-edge listening there are touches of sino in Cascades, eski meets rhythm and grime (yes, we called it again) on North Face and the moody gunshots and harsh punches of Where I Left You add the grittiness of a screwface on the back of the nightbus. Its hard to measure the releases depth but regardless of whatever influences we attribute to his sound, Letta is devoid of pigeonholing. "This is just me channelling stuff – it's not beat making, it's not grime or hip hop or whatever, it's just me."
The vocally layered North Face was a stand out for us so we made it a Dummy exclusive. Its heartfelt sonics and echoes of (yes we're calling it out again) rhythm and grime are justified; inspired by a girl in West Seattle that nomad Letta knew when he was 20. "I don't know where she is now, and I'm sure I'll never see her again but I still think about her to this day. She rocked North Face jackets and taught me about Air Max. She was the first girl I truly loved."
'Testimony' is available on Coyote Records in September.