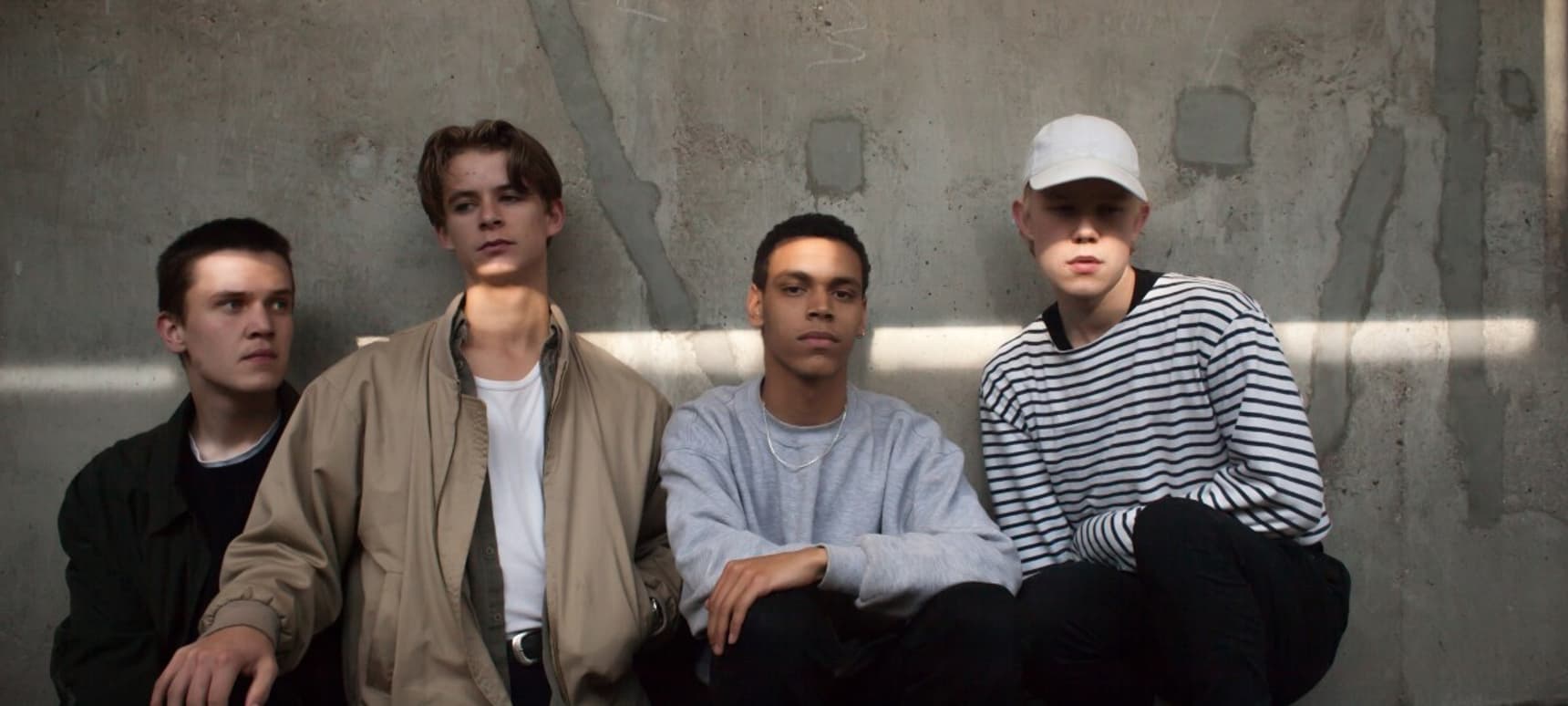 09.11.2015, Words by Natalie /
Next: LISS
When I first meet Søren Holm, it's in the queue of a Parisian McDonalds while we're both sheepishly trying to order some late-night takeout. I briefly introduce myself and explain to him that I was the writer who sent him some questions days earlier – McDonalds isn't the locale of our interview, but serendipity has brought us face to face in the unlikeliest of spots. Although a brief and courteous meeting, and with (by his admittance) Søren's English failing him we go our separate ways.
Following our chance encounter, my friends and I return to my hotel room to continue an after-party during the second night of Pitchfork Paris. On the way, I'm telling them more about LISS, the quartet Holm fronts as they express their endearment to him his innocent sensibilities. When I play their debut single Try, they are surprised by the subtle humour of the video, and the assured Holm, who delivers his imploring vocals with a confident, mature air. They no longer see the shy teenager that they just met.
Presumably Holm's presence in Paris was a detour for LISS' first performances outside Denmark. In early November, they played three headline shows across the U.K. including a sell-out show in London. For LISS, it's the first opportunity to test material that will feature on a new EP produced by Rodaidh McDonald and Vera (both parties worked with LISS on Try/Always). Speaking about how they become acquainted with McDonald, Holm says he "flew over to see us [perform] and liked it, and we agreed to a session with him – it was our first time in a recording studio." Villads Tyrrestrup explains that the song was written the very first day the quartet convened in an Aarhus garage. "I've known Tobias for around three years," he explains. "Tobias knew Vilhelm a bit and had heard some music he'd made with Søren. We agreed to meet in the rehearsal space to try something out." It's clear that intuition and exuberance seem to be directing the path that LISS have followed so far. Guitarist Vilhelm Strange adds that the "chemistry was there from the start," and so they continued to meet.
In recent years, the exports of Denmark has been defined by the Iceage and rising fellow Aarhus group Yung. Known as the country's second city (and often compared to Manchester), Aarhus' rock revival has also accommodated the soulful pop leanings of this group. "The underground music scene is blooming at the moment," says Strange, while Hansen also praises the "cool promoters who arrange some great concerts, where we've been playing alongside a lot of great acts."
Much like fellow Dane MØ, Nordic punk leaked into the mind of guitarist Strange, who first opened up his ears to Denmark's counterculture scene as an early teen. "We bought tapes from small punk labels though we didn't even have a cassette player," he recalls. "We decided to start a band called 'Psykisk Hårdt', and we ended up recording two songs for a vinyl called 'Børnepunk' that was supposed to gather that movement of kids playing and recording punk music." Tyrrestrup meanwhile cites his first love as The Beatles, while Holm has mentioned vocal influences as wide as Prince, Bjork, and Arthur Russell. LISS' modus operandi isn't to repeat or reject their peers but to invert the prevailing trends of the hegemonic Scandi-pop culture.
Before their brief tour in Britain, LISS spent time in Villad's grandparents house (pictured), a few hours from Aarhus in which they worked with Vera and FKA Twigs' collaborator Tic on tracks for their debut album. "I think it's easier to get inspired when you're isolated from everything but your working space," Strange says. The paradox in Strange's words is that LISS' clean sounds could only have been inspired by the remote, pure sanctity of their native Jutland. With solitude at their disposal and sagacious judgement to boot, LISS' loveable personalities and charming music will surely make a bigger impression in 2016.
LISS' Always/Try is out now digitally (buy) and physically on November 27th through Escho (pre-order).