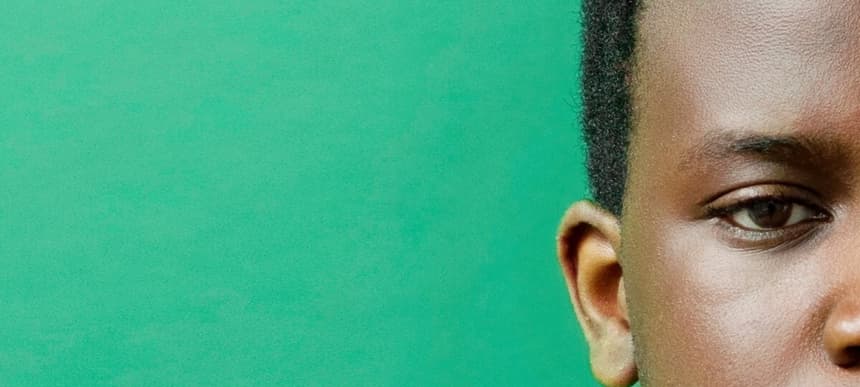 16.10.2015, Words by Natalie /
Next: salute
Having acclimatised to our tiny isle's mundanities – Friday night vomit on the pious floor of Weatherspoons, the disappointing smell of wet pavement in July, Katie Hopkins – it's difficult to appreciate the excitement of moving to England. There is a gravity that draws young creatives in, yet to be soured by November rain and the stale hot-dogs they sell at Oceana.
salute, a 19 year old producer from Vienna, has been in the UK for about a year studying music at the University of Sussex and for him the move is particularly significant. "I became obsessed with UK underground culture" he says. "UK music stays with me as completely different to any other music on Earth. That always fascinates me, especially considering how tiny it is compared to places like America. I'm just really happy and excited to be here."
That affinity is palpable in the scents of garage, dubstep and instrumental grime that drip from his music, but it is a maturity that gives salute idiosyncrasy in a completely saturated field. A maturity that stems from an Austrian education in music. "Classical music is still such a big thing in Vienna" he says. "Everywhere you go you see the history; in parks there are statues of Mozart and my musical education was based heavily around classical music. Going to concerts and seeing huge orchestras at a young age, that was definitely a big influence."
"Going to concerts and seeing huge orchestras at a young age, that was definitely a big influence." – salute
The ghost of this history lays heavy on his sound; the forthcoming 'Gold Rush' EP is littered with a grandiose air of orchestral influence, combining the lineage of his native and adopted home and carving a space that he hopes will develop into one that "definitely belongs to myself." For the past year, the tracks we are now hearing have been bubbling away, but future projects which are currently being created are building into something with an increased maturity and sense of self. The processes are also shifting, his initial digital construction is being swapped for live instrumentation. "I want to record actual violin players and make it all a lot more organic" he says, opening up avenues for a completely live show which he hopes to orchestrate for some time next year. "I'm talking with my label at the moment, and they're helping me out by getting me all the equipment I need and putting me in touch with instrumentalists who can help me put it together."
Like most musicians, there is a teething process to endure but the release of 'Gold Rush', the subsequent writing going on now and a successful summer of festivals may be a marker that it is over. salute has been working with acts like Mura Masa on their own projects, sitting in the background of the studio and soaking up knowledge to mould something less familiar. "That gives me even more creative freedom than I have already," he says. "It helps me to work around song writing and not push my own production too much." It is this continued development that is helping him reach an inspired level of auteurism.
Without wanting to take too much credit, at least some of this development can be placed in a move to Europe's music nucleus. For some of us, those little mundanities overshadow the positives, but they are still there, hidden behind the tired eyes of Monday morning commuters and the devastating sight of Harvey Keitel in Direct Line adverts.
'Gold Rush' is expected for release on November 6th.