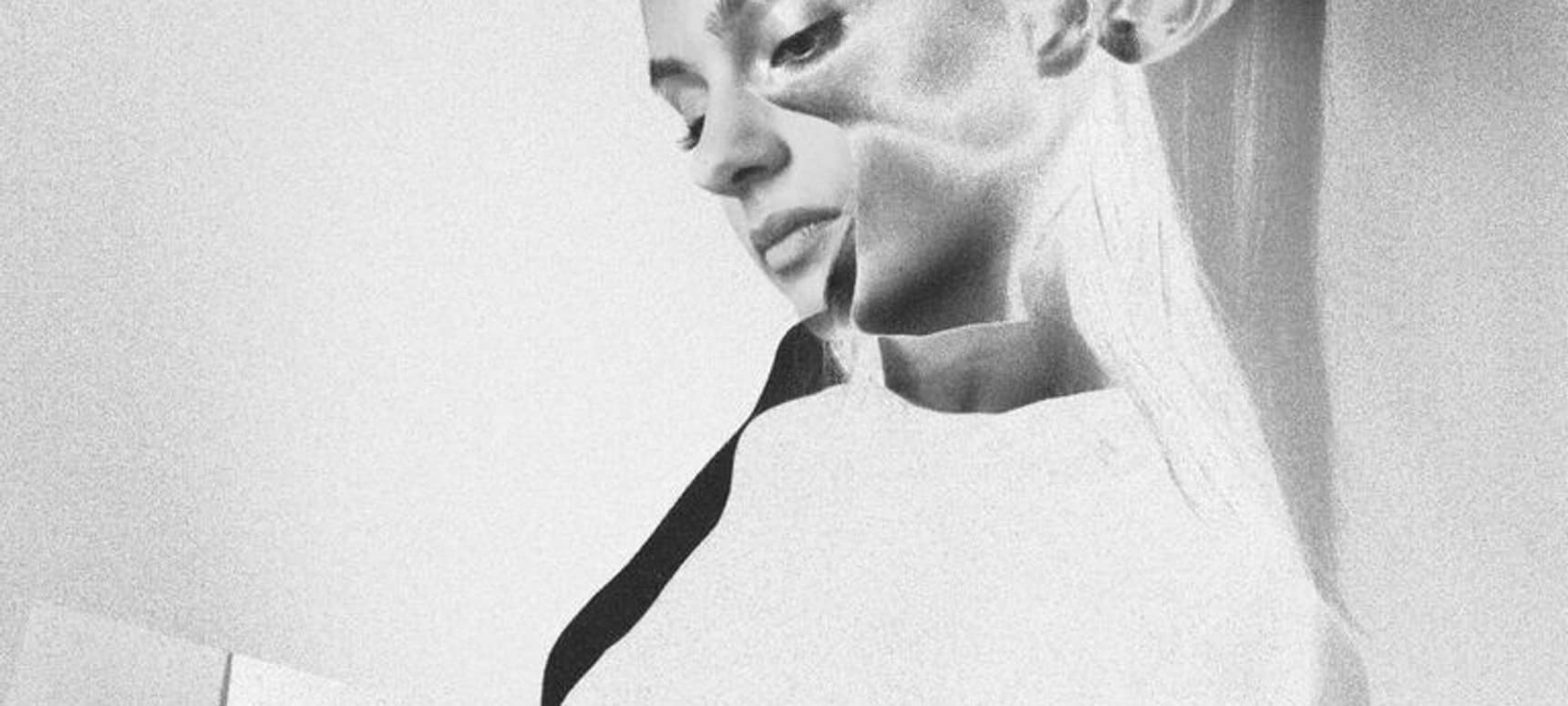 10.12.2015, Words by dummymag
Next: Tidelines
Modern R&B is a wide-open and saturated field. To at least get noticed, your timing has to be right or you have to be radical to stand out from the crowd. South London-based duo Tidelines barely did themselves any favours when they dropped their debut single Say My Name five days into 2015 – especially you share a song title with one of the biggest pop trios in the past twenty years.
Tidelines is Niomí Eve and Kailin and their nom-de-plume refers to when two currents in the ocean converge and leave a mark on the shore. When I recently gave Tidelines a ring, they requested to schedule the interview to be in the morning. It's not the most unusual demand, but it makes sense: "My day doesn't get started until noon," says Kailin before his ally Niomí explains that they both teach music to children throughout the afternoon. Teaching is a means to an end at this point, and when I ask them if it has any influence on their writing, they both reply with an affirming "No!"
Such is the case, Niomí and Kailin's give cues to Tinashe and Arca as influences, with songs that join whispered, intimate vocals with a fractured, percussion-focused abstractions. Listen carefully to the mechanisms within and you realise why they are called what they are. When you deconstruct the elements of their sound, their palette is spread to show how simple they make it seem. The unspoken expectations of their work are left unfilled because rather than giving you explicit instructions, Tidelines prefer to cocoon you in their warmth.
Both of them were born in London, but Kailin has spent half of his life in China, whereas Niomí spent seven years in Northern Ireland as a teenager. After earning their music degrees at Goldsmiths University in London, Niomí and Kailin remained to teach music at extra-curricular classes around the city. Then, about 18 months ago, they started to record together. "I don't know if it's because we were forced to live together and got on with each other, or it was a lucky thing to happen," says Kailin.
The 'Say My Name' EP from May includes three tracks that the duo didn't plan on releasing. They consider it a compilation rather than a conventional EP. "We were contacted by our label [XVI Records], and they offered to publish it. Most of my vocals were just put down as a first take."Niomí says. Kailin adds that there was a hurry at the time, and he seems eager to impress that it wasn't totally representative of their ideas: "Each great artist has a vision that runs through their work. I don't think our first EP had that, but I think our second EP shows that we're getting there."
That thought is fully realised on 'Dream' with a document that Kailin associated with a particular state that reflects their cohabitation. "Niomí and I are a couple, so there's a different dynamic than working with someone else. There's a lot of fighting, and I think the EP reflects the tension quite well." Niomí adds that they argue because Kailin thinks the lyrics are about him (they're not), at which point he interjects, and a minor dispute occurs. It's clear to see how they're able to capture their feelings appropriately in their work.
Reading Niomí's lyrics through an interpersonal lens is tempting; there's a menacing undertow to their work, but it lingers apparently by circumstance. "I did notice that after we recorded the EP that most of the songs have a conflict within them," she says, whereas Kailin humours a fantasy plucked from High Fidelity that speaks to the nerd in every man: "I always wanted a girlfriend to write songs about me."
Tidelines play Dummy Presents at Miranda, Ace Hotel London on February 18th (free with RSVP).