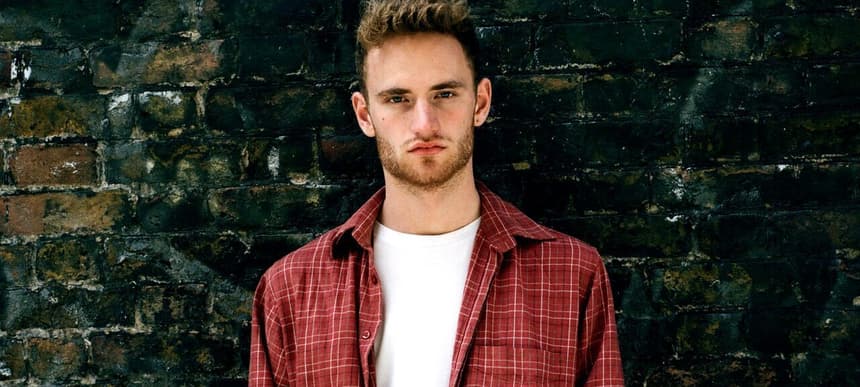 12.08.2015, Words by Natalie /
Next: Tom Misch
A classically trained conjurer of carefree beats, Tom Misch first came to our attention with Wander With Me, a track we recently premiered from his upcoming full length release, 'Beat Tape 2'.
If you're not yet familiar, Tom is a multi-talented musician and beatmaker, playing a wide variety of instruments and often flexing his vocal muscles too. "A mixture of jazzy, hip hop and smooth," is how Tom describes his sound. It's a fresh take on beatmaking which favours classical and Brazilian influences over gritty gunshots, air horns and sirens. To delve a little deeper, he's already released on Soulection and showcased his skills with the first in his tape series, 'Beat Tape 1'. He's a purveyor of J Dilla-esque, boom bappy, unassuming beats that float off into some next level realm of relaxation; strumming guitars riff off beats you can step to, trailing off with claps-on-claps-on-claps. You almost have to hold your jaw in place when you find out it's all courtesy of a twenty year old South East London based producer with a mind bloggling amount of expertise at such a young age.
The J Dilla inspiration is instantly recognisable, yet hip hop is a new development in Tom's personal tastes, first discovering the genre properly through his sister's ex-boyfriend. Heavily into DJing and producing, Tom heard him playing the beat to Fall In Love and the Dilla bug bit. "I really got into it and starting digging for more of his stuff, " Tom says. "I fell in love with his style." Keeping his influence base simple and to the point, Tom name checks a few other of Dilla's associates including Slum Village, A Tribe Called Quest and De La Soul as reference points. "All those guys really, and the beats that come with them. I'm not into rapping that much but I have been affected by their vibe and their flow. it affected the way I sing. It's feel good". More than just a fan cramming knowledge from YouTube and Discogs, Tom's parallels with Dilla were cemented by support from none other than J Dilla's mother, who once directed her Twitter followers to Tom's swirling tribute track, Dilla Love.
Dilla's inspiration also influenced Tom on the delivery of the forthcoming 'Beat Tape 2', seeing him step out of the spotlight to bring vocalists on board in a similar vein to the late legend; including conscious young rapper Loyle Carner, close friend Carmody and soulful singer Jordan Rakei, who recently relocated to London from Melbourne. Embarking on the project as a collaborative effort, the vocalists direction was fully considered and helped shaped the outcome. "The idea of it is that I'm on production. Its not about me being in the limelight," Tom explains. "I'm providing the foundations for the vocals, just like J Dilla did with so much work that he was involved in. It's an album of collaborations."
Check the playlist compiled by Tom with his favourite J Dilla instrumentals and keep your ear planted firmly to the ground when it comes to this guy.
Beat Tape 2 is available on August 28th (pre-order).