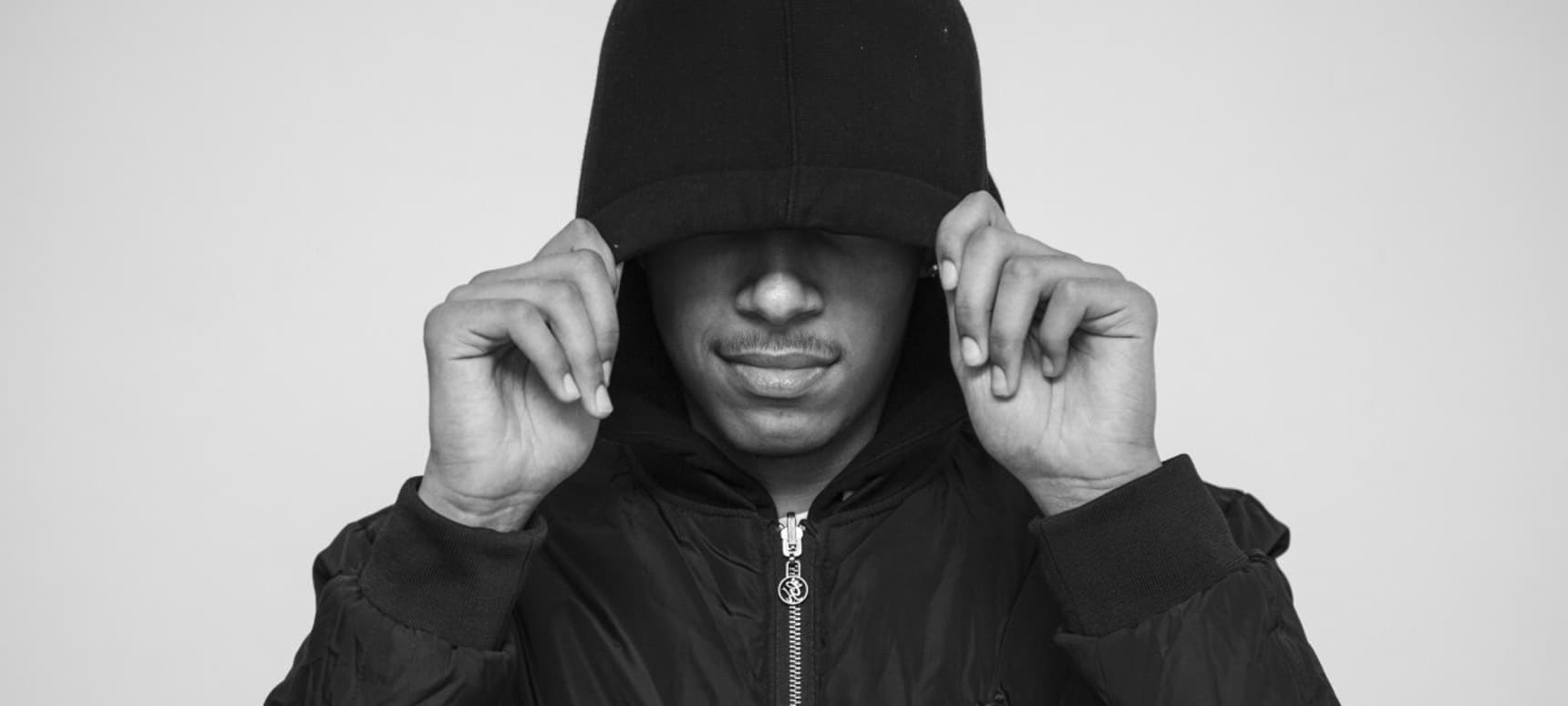 05.04.2017, Words by dummymag
Next: Young Yizzy
"I've been interested in music my whole life, I feel most comfortable when I've got headphones on," begins Lewisham's latest teenage Grime hopeful Young Yizzy, before adding with a cheeky laugh "I even snuck headphones into my GCSE exam!"
There's something in the water in Lewisham at the moment and, whatever it is, it's causing the South East London borough to fire out talented and distinctive MCs at a rate that hasn't been seen in the UK for a long time. Novelist is a certified veteran in the UK scene now, but it's easy to forget that he's just 19 years old. His former crew The Square are all around a similar age, while Vision Crew are barely out of college and are busy making a name for themselves with bookings, radio sets and releases.
While these MCs take clear influence from the MCs who have come before them, they're also not afraid to experiment and make the Grime sound their own, either. The same is true of Young Yizzy, whose new EP 'This Is Life' showcases his high-energy, mind-bending flows, memorable hooks and off-kilter hooks. "I've already started experimenting with the grime sound in many ways," he tells me, "but I'm also keen to take grime back to its old school days which you'll see first hand throughout the year".
"I'm a grime artist in every sense of the word"
"I'm a grime artist in every sense of the word," he tells me, "I just choose to experiment with the sound […] like how grime came about from experimenting with garage".
Yizzy recently picked up a bit of a buzz online with a relentless freestyle for Radar Radio, including some bars which feature on 'This Is Life', but there's more to him than just energy alone. His lyricism and songwriting chops mark him out as a future challenger to the thrones of Ghetts or Devlin, who combine technical ability and vitality with intelligence and introspection. The anthemic eponymous opening track from 'This Is Life' is the clearest example of this, demonstrating an awareness that belies his tender age.
That's not to say that Young Yizzy isn't capable of making mincemeat of 140bpm riddims when he keeps things simple, and the head-to-head flows of 'Buss' featuring Tuckz, as well as 'Bodied on a Beat' exude a raw, infectious swagger and are packed with reload bars galore. While Young Yizzy is new and his music is experimental, you get the feeling that there's a raw talent here which has been harnessed thanks to practice hours and radio sets.
It probably won't surprise you to hear that Young Yizzy is confident that he's going to have a strong 2017. "After this EP drops, you're going to learn about me and my story," he tells me, "and you're gonna see old school grime come back like never before."
'This Is Life' EP is out April 7th. Pre-order: itun.es/gb/263vib