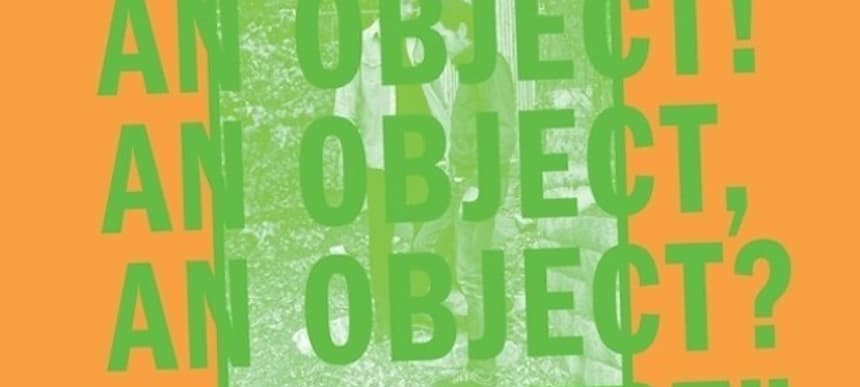 21.08.2013, Words by Steph Kretowicz
No Age – 'An Object'
Often, separating a band's music from its concept – the "whys" and "hows", over the "whats", of their sound – is about as hard as distinguishing melody from the lyrics of a song. It all matters, it's all linked and that's nowhere more apparent than in the transdisciplinary artwork that is No Age. As a multifaceted unit of designers, artists, musicians, poets, performers and worn out travellers that extend across and beyond the core duo, theirs is an uncommon state of affairs where digital album previews come with a PDF of the in-sleeve (a rarity these days). The implication being that the latest record, appropriately titled 'An Object', is meant to be sold as a physical "thing", itself diligently cataloguing every single guitar, amp, percussive element and sampler used in making the music it plays. It even lists the number of copies printed (4,000), down to the typeface, paper and colours used in the process of printing it. It's no surprise, then, that the theme of No Age's fourth album focuses squarely on the tactile nature of the vanishing object; a mourning glance at a lost reality, the texture and tangibility of a faded past reflected in the very sounds it generates.
"A record needs a home, a/ sound needs a place to go," says the opening poem, credited to one un-Google-able "B. Torst n.d." in the 'An Object' booklet. Meanwhile, drummer and vocalist Dean Spunt ponders, "where does the body start/ the soul begin/an objects end/ a structure becomes a sound again", on A Ceiling Dreams of a Floor. The echo of an electric guitar being handled follows; swishing static, unidentifiable crackling, jangling, the clacking rhythm of pick to strings is swallowed up by a rising wave of sound. No one misses physical contact more than guitarist Randy Randall, who taps a hollow guitar body ever so delicately through a wistful saunter in the morning haze of An Impression, a perfect complement to the act of painting as described by Spunt who howls, "I've never seen colour/ act this way/ paint misbehave". That track is the album's most affecting, carrying the listener along its light waltz into a daydream before Isaac Takeuchi's cello bears it away.
There are heavier themes at work here too. Spunt's anger at his lot rears up in the anxious forward motion of Running A-Go-Go when faced with the lonely and futile road ahead, sniping to no one, "so much trash/ you wouldn't know/ bullshit on the stereo". In fact, that frustration is probably the point at which 'An Object' sits in the No Age career timeline. The noise punk two-piece probably reached its biggest audience around 2008 with 'NOUNS' (Grammy nomination with long time visual collaborator Brian Roettinger included). In those days The Smell was at its height, their ecstatic punk sisters Mika Miko were still a band and post punk still felt relevant. Now in its wilderness years, DIY and separationist ideals no longer feel effective, even possible. An integrated present of global commerce reigns as No Age thrash against it in vain, while Spunt airs his grievances in Lock Box, chasing an urgent sense of loss behind a shallow, rapid drum beat with "lockbox on your old life/ but I don't know where it is". These days, No Age are working with fashion designers, doing live art with Chloë Sevigny and referencing Stockhausen in their songs; all the while literally howling their discontent over the thunderous shred of Defector/ed as Spunt laments, "how times have changed".
7/10
Subpop released 'An Object' on the 20th August 2013.