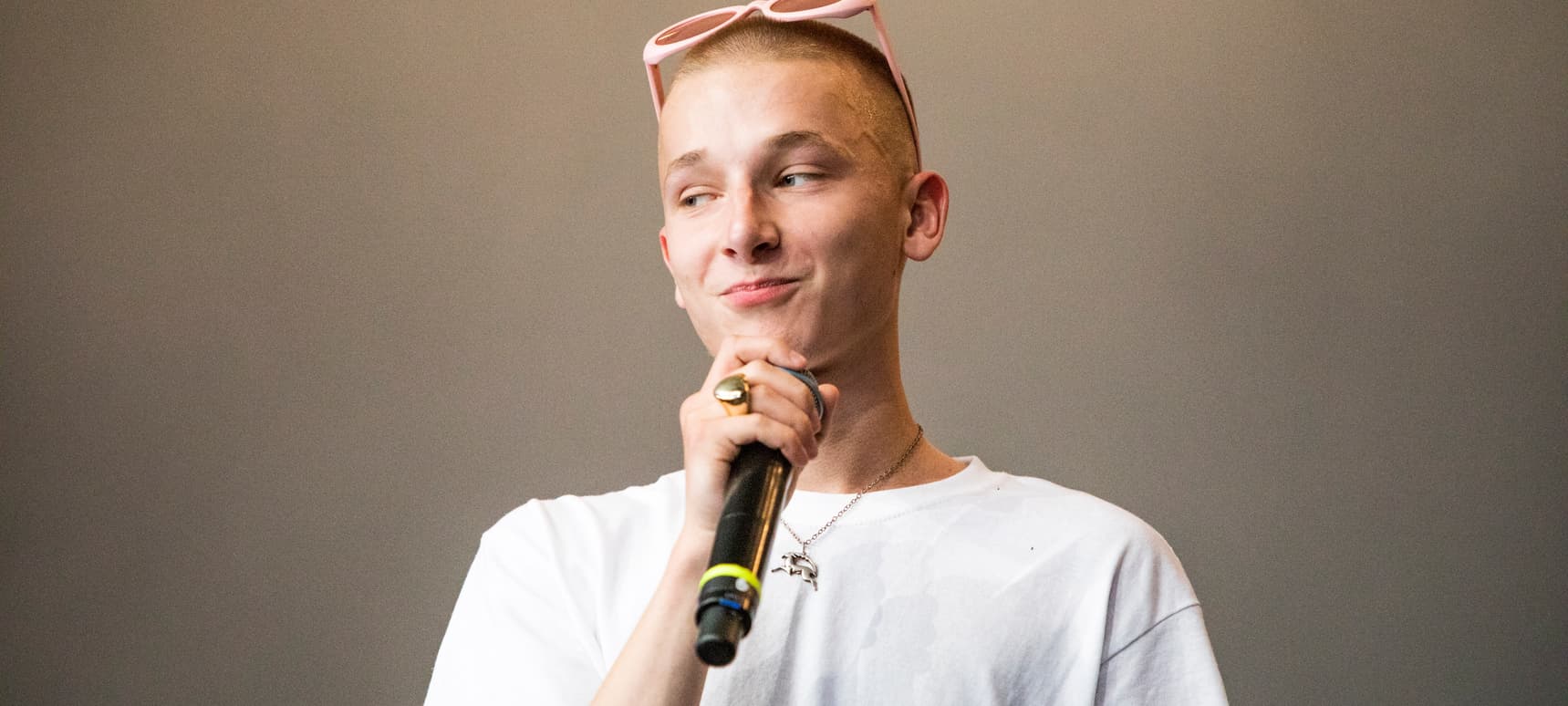 27.08.2019, Words by Genevieve Torabi
The best Norwegian artists who played Øya festival 2019
The Norwegian festival focuses as much on its homegrown talent as international acts...
With most international festivals outside of the UK, you'd predict the line-up to mostly consist of US and UK artists who don't tour those countries often enough, and will therefore shift tickets. While Øya does bring those artists to the Tøyen Park in Oslo city centre (Earl Sweatshirt, James Blake, IDLES), it staunchly supports homegrown Norwegian talent too.
With the programmers spreading the artists across all sizes of stages, it was exhilarating to see such a varied array of artists performing on the same stage as someone like Blood Orange and filling the tent out and then some. With Spanish language music skyrocketing in Western countries, there's surely a space for Norwegian music in the international mainstream too. So in the spirit of Øya and the music of Norway, here are the best Norwegian artists that played Øya.
Safario
Unsigned by choice which leaves him free to cause havoc, Safario, real name is Kacper Tratkowski, is a Norwegian rapper who creates upbeat yet lo-fi music. He played a riotous set at one of the biggest stages on site, where tracks like 'GO CRAZY, GO STUPID' pushed the tent's holding capabilities to the test.
Pen Gutt
Dummy favourite and self-confessed 'pretty boy' Pen Gutt creates laidback, genre-bending rap-meets-folk music. He performed with a broken foot, showing the crowd that the show must go on as he stage dived, created a pit (that I made sure I got into but wow, Norwegians are too polite when it comes to the mosh) and brought out a sea of dedicated fans from the front to the back who sang their hearts out with him. With standout tracks like 'Independent' (above), Pen Gutt is independent, unique, and a force to be reckoned with.
Lil Halima
Another Dummy favourite, Lil Halima has been catching fire not only in Norway but internationally. The angelic tones of the young Norwegian wooed the crowds with her introspective R&B. Her music dances between upbeat future pop bangers to sweet girl R&B that puts you in your feelings. Expect to hear her everywhere very soon.
Pom Poko
There aren't enough words to explain the sheer weirdness of Pom Poko's live set. With dancers dressed in seductive worm outfits (yes, really) and other odd creatures slithering around the stage, visually it was attention-grabbing, but the real excitement came from the band's performance. With an energetic and high-tempo display, the quintet showcased their punk/indie sensibilities, and we never wanted the weirdness to end.
Karpe
Karpe are one of Norway's most famous artists but, outside of the country, you probably would have never heard of them. Rapping in their native tongue, the artists were the most anticipated acts of all and watching their performance I wasn't shocked as to why. The duo – Magdi Omar Ytreeide Abdelmaguid and Chirag Rashmikant Patel – are the creators of some of Norway's best party tracks as well as making sure they share important messages on the racism and discrimination faced by immigrants. Their live show was huge production-wise, only made better by the torrential rain, and watching 10,000 people sing along to their music showed that they were something special.
Find out more about Øya here.